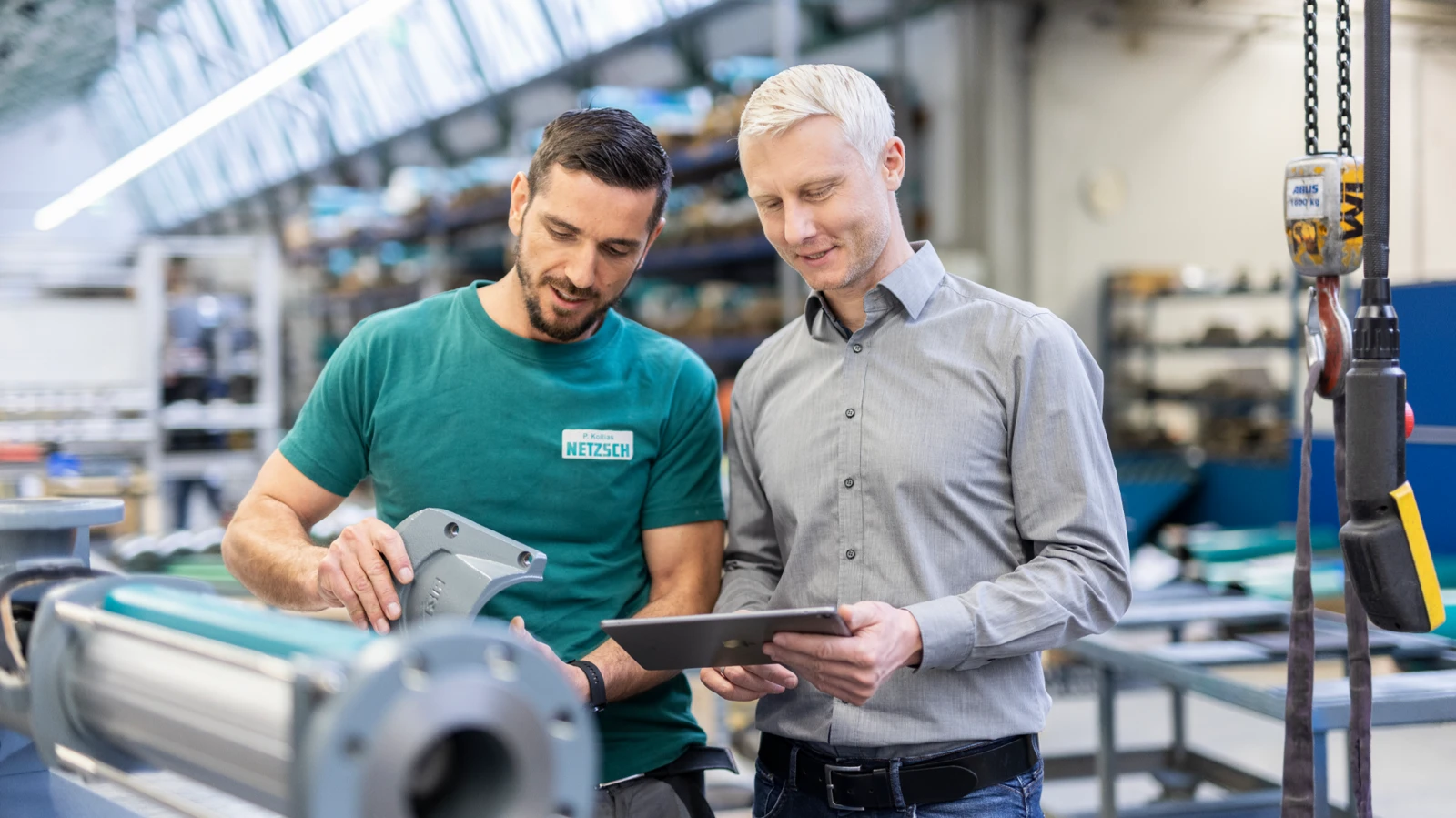 09.09.2023
PD Pump Spare Parts: For This Reason, You Should Only Use NETZSCH Original Spare Parts
Why should I buy the more expensive original spare parts for positive displacement pumps from NETZSCH? Countless suppliers on the market offer far cheaper spare parts for positive displacement pumps! The service department at NETZSCH Pumps & Systems is confronted with these questions and statements almost daily. A large wastewater treatment plant in India had the same thoughts about saving costs. However, after a few weeks, this turned out to be a huge mistake.
We will show you why you should not save money at the wrong end when purchasing spare parts for your positive displacement pumps. As a global specialist in handling complex media, we support you from consultation to purchase through maintenance and repair or modernisation of your positive displacement pump. All the advantages of original spare parts from NETZSCH at a glance:
Emergency service for spare parts
Fast delivery
Worldwide availability
Protection of warranty claims
Procurement of spare parts for old pumps
Worldwide implementation of uniform standards
Highest quality standards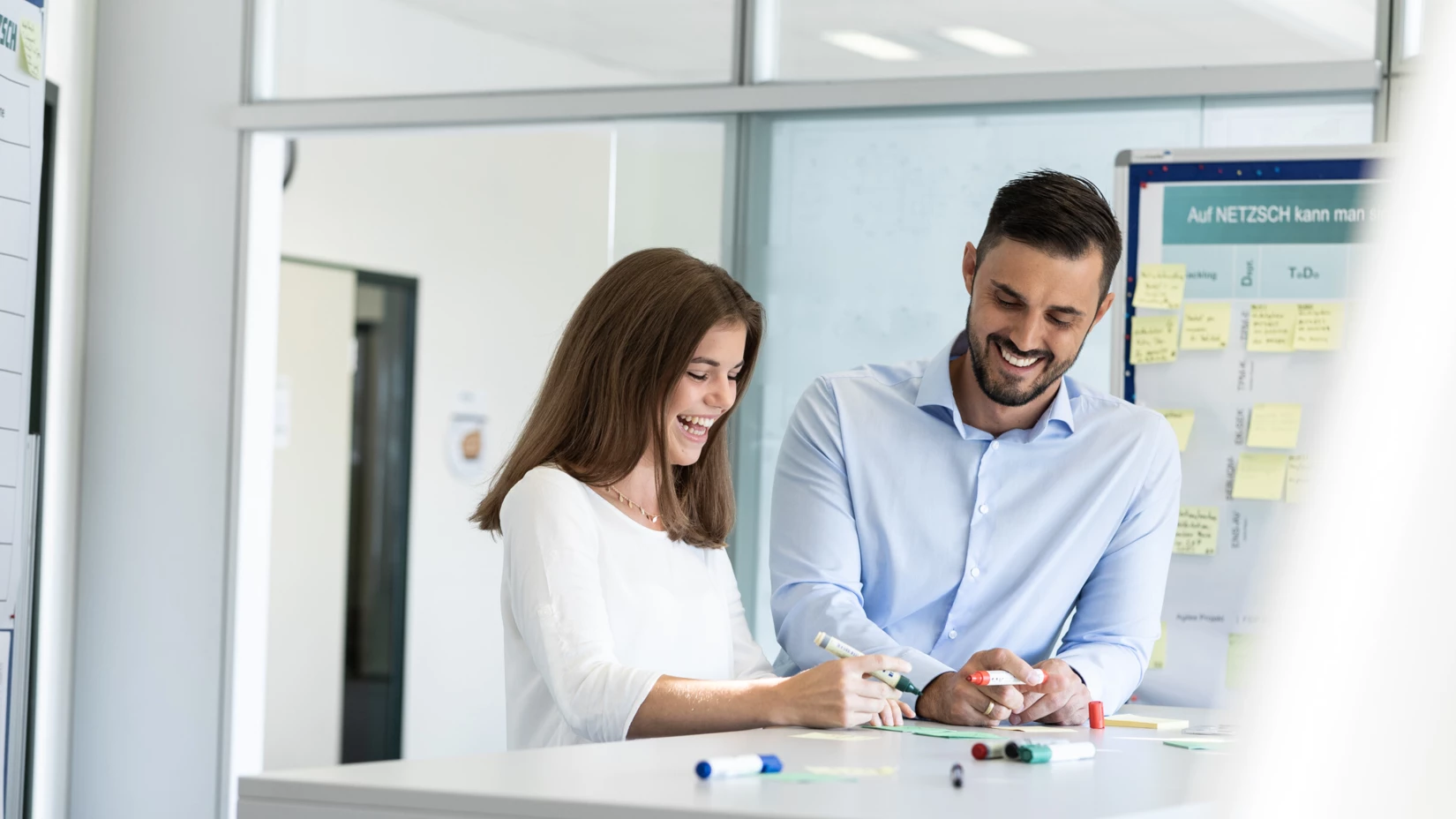 NETZSCH pumps spare parts service: Support beyond the purchase of the pump
NETZSCH, not only the top leading pump manufacturer, but also the Pump Spare Parts Manufacturer with highest quality standards for positive displacement pumps.
Once, the service department of NETZSCH Pumps & Systems received a call from the operator of a large wastewater treatment plant in India. The operator was very upset and reported that the NEMO® progressing cavity pump from NETZSCH could only be started by turning it manually with a pipe wrench. In addition, the customer said that a manual start had already been necessary several times over weeks. They had thoroughly inspected the pump at each shutdown and could not find any faults. The stator was also in good condition. According to the plant's operator, the manual starts had already resulted in a high expenditure of time and money. Since the progressing cavity pumps used are equipped with a variable frequency drive, the service first asked to check the drives. However, the drives also functioned properly and delivered the torques required to operate a progressing cavity pump. After the pump had previously worked smoothly for many years and a stator replacement had been carried out recently, the experts from NETZSCH asked to send the stator back for a more detailed analysis. A replacement was installed during an on-site visit to ensure the plant's continued operation.
With the NEMO® BY progressing cavity pump in FSIP® design
, you can reduce your maintenance time by up to 66 percent.
Problems with the use of non-original spare parts for positive displacement pumps
When the stator arrived at NETZSCH used in progressing cavity pump, some problems immediately caught the eye of the specialists. Scratches, dents and rust were noticed, even though the Spare - stator was almost new. These features indicated an inferior product, and a closer examination revealed that it was not a NETZSCH original spare part. The stator had numerous manufacturing deviations and non-standardised dimensions, which were not visible from the outside and meant the pump could only be started manually. In consultation with the sewage treatment plant operator, it was determined that the stator had been purchased from a pirate and was a cheap copy from pump spare parts supplier. The inferiority of the component caused the pump to fail, resulting in unnecessary costs, high manpower and unplanned operational downtime. Since the rubber stator in the progressing cavity pump was replaced with an original spare part from NETZSCH, the pump has been running smoothly and quietly again. The operator of the sewage treatment plant was happy that the problem could finally be solved through good cooperation with NETZSCH and affirmed that he will only rely on original NETZSCH spare parts in the future for all his positive displacement pumps.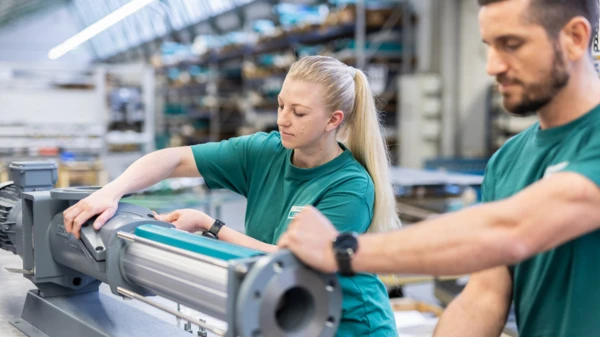 Original spare parts from NETZSCH Pumps & Systems India and their benefits
Only with original spare parts from NETZSCH India can we guarantee the unrestricted performance of our products. NETZSCH original parts for positive displacement pumps stand for the highest manufacturer quality. With the worldwide implementation of uniform standards according to DIN EN ISO 9001, we ensure reliable quality for our customers globally. As a manufacturer with over 70 years of history, we naturally supply spare parts for older pump series and to all our models NEMO® Progressing Cavity Pump, TORNADO® Rotary Lobe Pump, NOTOS® Multi Screw Pump, PERIPRO Peristaltic Hose Pumps. We provide high quality stator, rotor, seals, o-rings, lobes, lobe pump seals, metering pump parts, multi screw pump spares, eccentric screw rotor, barrel emptying system pump spares, hose pump spares or peristaltic pump spare parts manufactured to the german standards. Our goal is to provide you with first-class service. Therefore, we maintain high stock levels and offer 24-hour service as well as technical advice to keep downtimes minimal.
In our central warehouse in goa factory, we keep more than 10,000 NETZSCH original spare parts on call, which you can also request around the clock in an emergency. Around 2,000 NETZSCH employees are available to you at 176 service locations worldwide. Our service, the quality of our products and original spare parts guarantee the reliable operation of your pumps. In this way, you can prevent unplanned incidents like the one in the sewage treatment plant in India.
More news from NETZSCH Pumps & Systems