The NEMO® BF hopper shaped progressing cavity pump with aBP-Module® to prevent bridging is used in all branches of industry for continuous, pressure-stable, gentle and low-pulsation conveyance as well as dosing in proportion to speed, especially for highly viscous, compacted and crumbly media.
For optimum product feed into the conveying elements, the pump housing is designed with an enlarged, rectangular feed hopper and conical force-feed chamber as well as a special coupling rod with patented, positioned conveying screw. The additionally attached aBP-Module® - asynchronous Bridge Preventing - consists of a top shaft with two internal spoke wheels.
NEMO® BF hopper shaped pump prevents bridging
These create "moving shaft walls" which exert a shearing effect on the medium. This reliably prevents bridge formation in the pump shaft. This also ensures the smooth conveying of solid-loaden, shear-sensitive, abrasive, adhesive, thixotropic or dilatant as well as lubricating and non-lubricating materials that have a tendency to bridge. The NEMO® is particularly compact and economical in block construction with flanged drive.
NEMO® BF hopper shaped pump with feeding screw
Advantages
Block Design
Robust and compact block design
Service
Easy serviceability
Standards
Pump connections in accordance with national and international standards, as well as in special design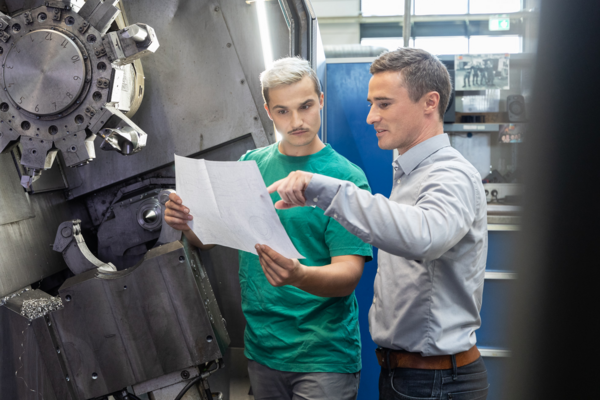 Worldwide service and support for your pump and system
Our service and support do not end with the purchase. From consultation, spare parts and maintenance to the repair and modernisation of your pump - we support you right from the start.
Thanks to our worldwide service network, we are ready for you around the clock in case of an emergency.
Your contacts and companies at NETZSCH
Any specific questions? Contact us for help or fill in the contact form.
News from NETZSCH Pumps & Systems