Shampoo
Space-Saving and High-Performance in the Process Industry
New compact T.Sano® rotary lobe pump increases mobility and efficiency in production
TORNADO® T.Sano® rotary lobe pumps pump soaps and shampoos in the process industry in a space-saving and powerful way, thereby reducing costs.
The all-metal pump is also specially designed for chemically or hygienically demanding products.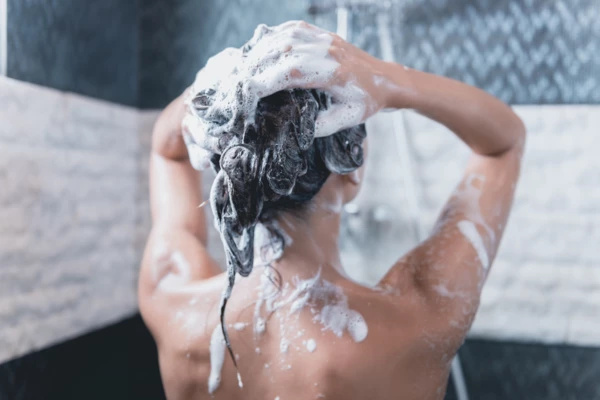 Look behind the scenes
The Italian personal hygiene product manufacturer is based in Northern Italy and its products include soaps and shampoos for various markets. Against the background of performance optimization, there is ever greater recognition of surface area as a valuable resource in all industrial sectors. For processes in which smaller volumetric flows suffice we designed the all-metal pump, which is specially for products that are demanding in chemical or hygiene terms. It offers a pumping capacity of up to 8 m³/h.
Challenge accepted
The basic materials for the shampoos have to be conveyed from tanks to the manufacturing lines at two bar with a flow rate of between 1 and 6 m³/h. However, the existing pumps needed so much space in the narrow passage which accommodates the connections that this not only impeded the installation itself but also any maintenance or cleaning work.
Excellently solved
The company therefore switched to a T.Sano® 08/8 from NETZSCH's TORNADO® T2 series. Simply because of their special design, models of this type already need significantly less space than comparable pumps, without sacrificing anything in terms of performance. The reason for this is the belt drive which both drives the rotary lobes and ensures their synchronization. Thanks to this dual function, no complex gear box is needed, and in addition the motor can be placed directly above the conveying chamber which means there is an extremely small installation depth. In addition, the belt drive runs very smoothly, which reduces wear, and it operates completely oil-free, with the result that there is no longer any need for lubrication work. At the same time, it is considerably more robust in terms of damage or accidents than normal gear drives – especially as the toothed belt can be removed and replaced in next to no time, if necessary. In this way, maintenance expenditure and downtime are reduced to a minimum. The choice of materials also makes a contribution here: the T.Sano® only uses stainless steel or other special steels for the housing and rotary lobes. The hard-wearing materials ensure a long service life and guarantee the pump's long-term availability. Furthermore, both being oil-free and having a stainless steel design ensure complete hygiene in the manufacturing process – a small pump with great powers of persuasion.
TORNADO® T.Sano® rotary lobe pump
Product: Soap and shampoo
Pumping Capacity: Up to 8 m³/h
Pressure: 3 bar
Flow Rate: Between 1 and 6 m³/h
Basic Dimensions: 305 x 346 x 630 mm
Material: Stainless Steel
Feature: Oil-free