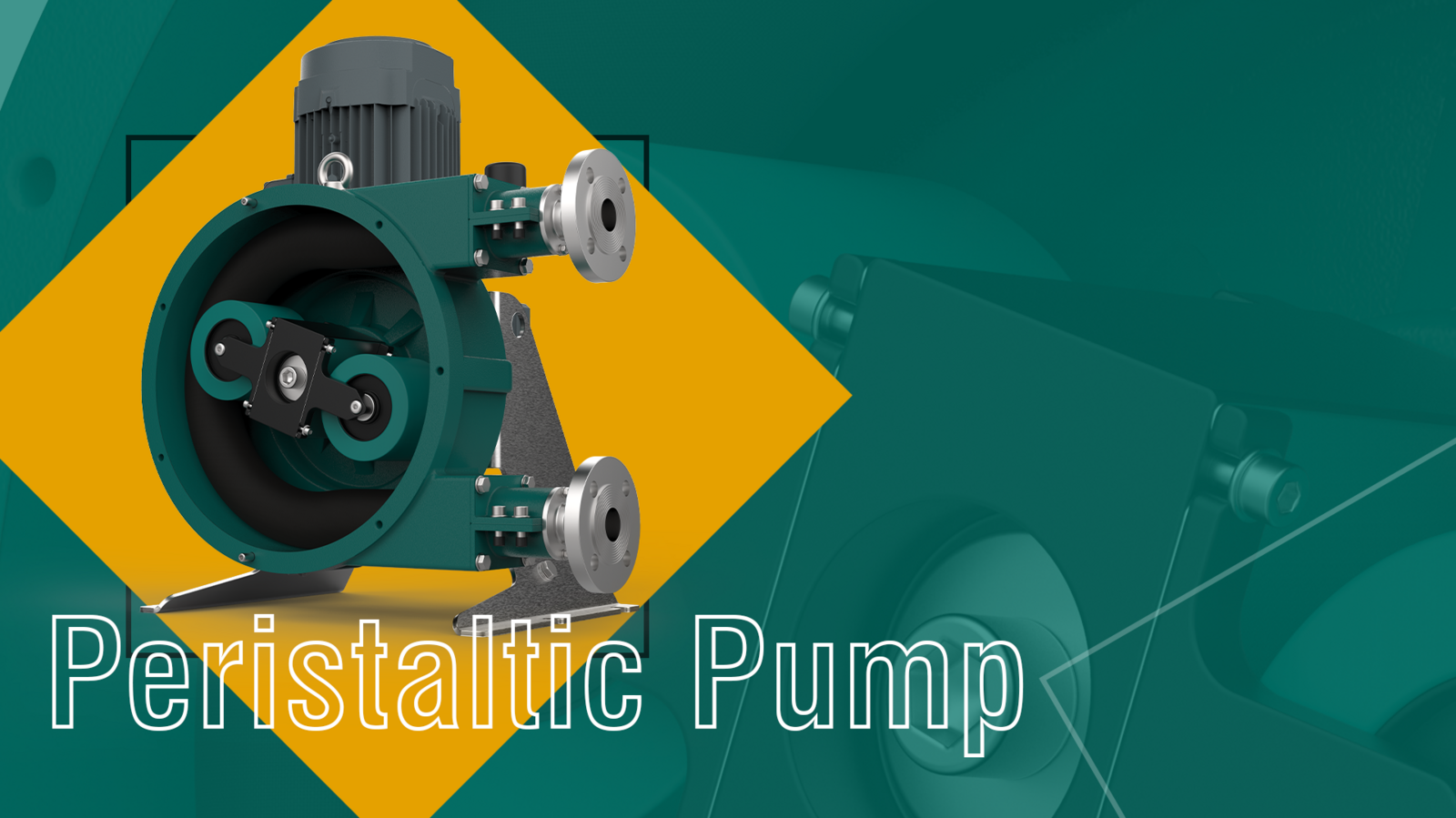 17.02.2023
Self-Priming Peristaltic Pump: These Are the Advantages
What are the advantages of a self-priming peristaltic pump? A self-priming peristaltic pump is a positive displacement pump that can suck media from containers or tanks without an additional supply pump. It uses the principle of negative pressure to draw in and pump liquids.
We will show you how you can benefit from using a self-priming peristaltic pump in various applications. All the advantages of a self-priming peristaltic pump at a glance:
No supply pump required
Maximum energy efficiency
Easy handling
High mobility
High flexibility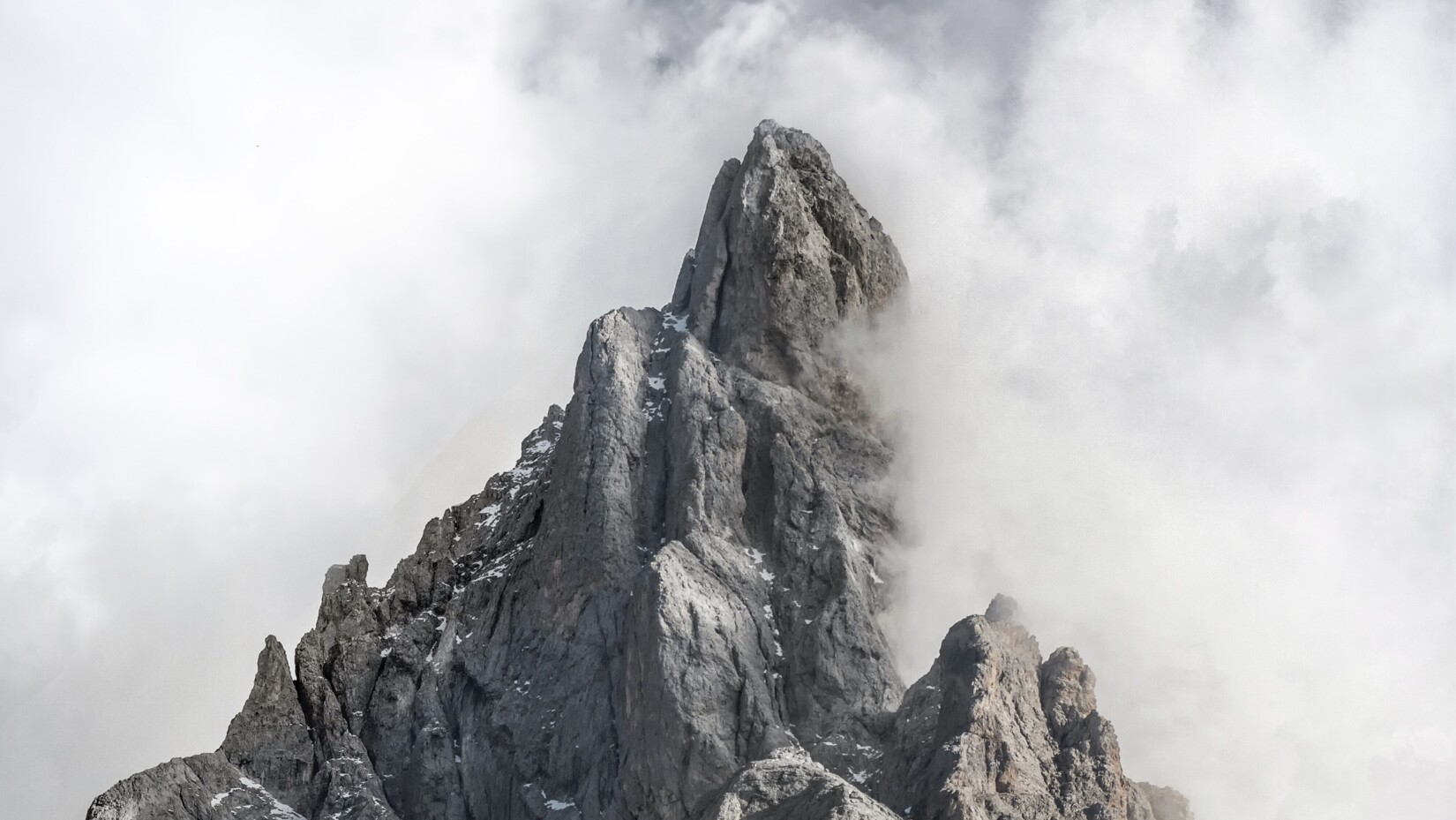 Asesoramiento personalizado
Self-priming peristaltic pump: No supply pump required
A self-priming peristaltic pump can suck up media from a container or tank without needing a supply pump. This offers you several advantages. On the one hand, you do not incur any out-of-pocket costs for purchasing and maintaining an additional unit. On the other hand, your space requirement is considerably reduced. In addition, the self-priming peristaltic pump increases your efficiency. A supply pump requires energy and time to draw in and pump liquids. Without it, the pump can work directly, which increases efficiency. The pump uses the principle of vacuum. It is often used in applications where it is necessary to extract liquids from deep tanks or underground sources.
The robust design of the PERIPRO hose pump in the industrial version from
enables you to convey abrasive and aggressive media.
Maximum energy efficiency thanks to a self-priming peristaltic pump
Peristaltic pumps impress with maximum efficiency and easy maintenance. The large rollers reduce energy consumption by up to 30 percent and simultaneously increase the hose's service life. The size of the rollers compresses the hose optimally, eliminating the friction of a fixed shoe. This leads to more efficiency, lower energy consumption and a longer hose life. In addition, the starting torque is minimal. Thus, using a self-priming peristaltic pump reduces your energy consumption and saves money along the way. In addition, thanks to the principle of operation of the peristaltic pump, you do not need a supply pump that consumes additional energy. Nothing stands in the way of sustainable pumping.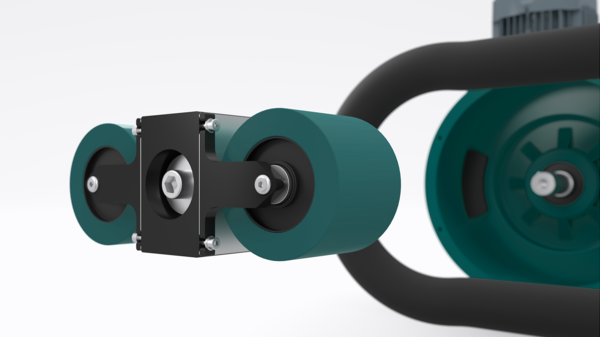 Easy handling of a self-priming peristaltic pump
Since no supply pump is required, there are significantly fewer components and connections. For you, this simplifies handling enormously. Using mechanical deformation of the hose, the medium to be conveyed is forced through it. In the process, the hose is braced against the housing of the pump head and clamped by rollers. The rotational movement of the rollers causes the clamping point to move along the hose, thus propelling the pumped medium. Moreover, self-priming peristaltic pumps have only one wearing part, the hose. They do not require wear-intensive valves or mechanical seals, which means that only minimal maintenance is required. This reduces your downtime and service times and saves you money simultaneously.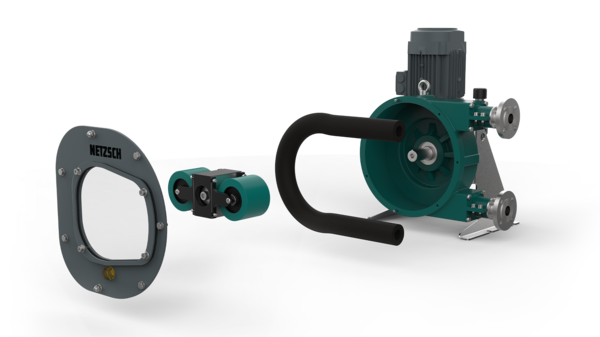 This is how you benefit from the mobility of a self-priming peristaltic pump
Self-priming peristaltic pumps are remarkably compact and lightweight. Thus, they are ideally suited for use in different locations and applications. Since no additional supply pump or other aggregates are necessary, the pump is more accessible to transport than other technologies. Thanks to the increased mobility, you can use the peristaltic pump in many applications. The spectrum ranges from pumping under hygienic conditions and tasks in the chemical industry to dewatering or agricultural applications. You also save time, as time-consuming connection work is no longer necessary.
70
percent solid content are no problem
Increased flexibility: This is what self-priming peristaltic pumps offer you
Peristaltic pumps are suitable for a wide range of applications, especially for aggressive and abrasive media with a solids content of up to 70 percent. In the construction industry, the usual application areas are pumping concrete, cement or gravel. In industry, on the other hand, chemicals, oils or wastewater are transported. In addition, various foodstuffs can be pumped without any problems in the food industry. Another application example is dewatering. In this case, you can use the self-priming peristaltic pump, for example, to pump out excess dirty water from ditches, ponds or cellars. Whether industry, chemicals or food, NETZSCH Pumps & Systems, the global specialist in complex fluid management, has the right self-priming peristaltic pump for you in its portfolio. Together with you, we will find the pump that is optimally suited to you and your application:
More news from NETZSCH Pumps & Systems