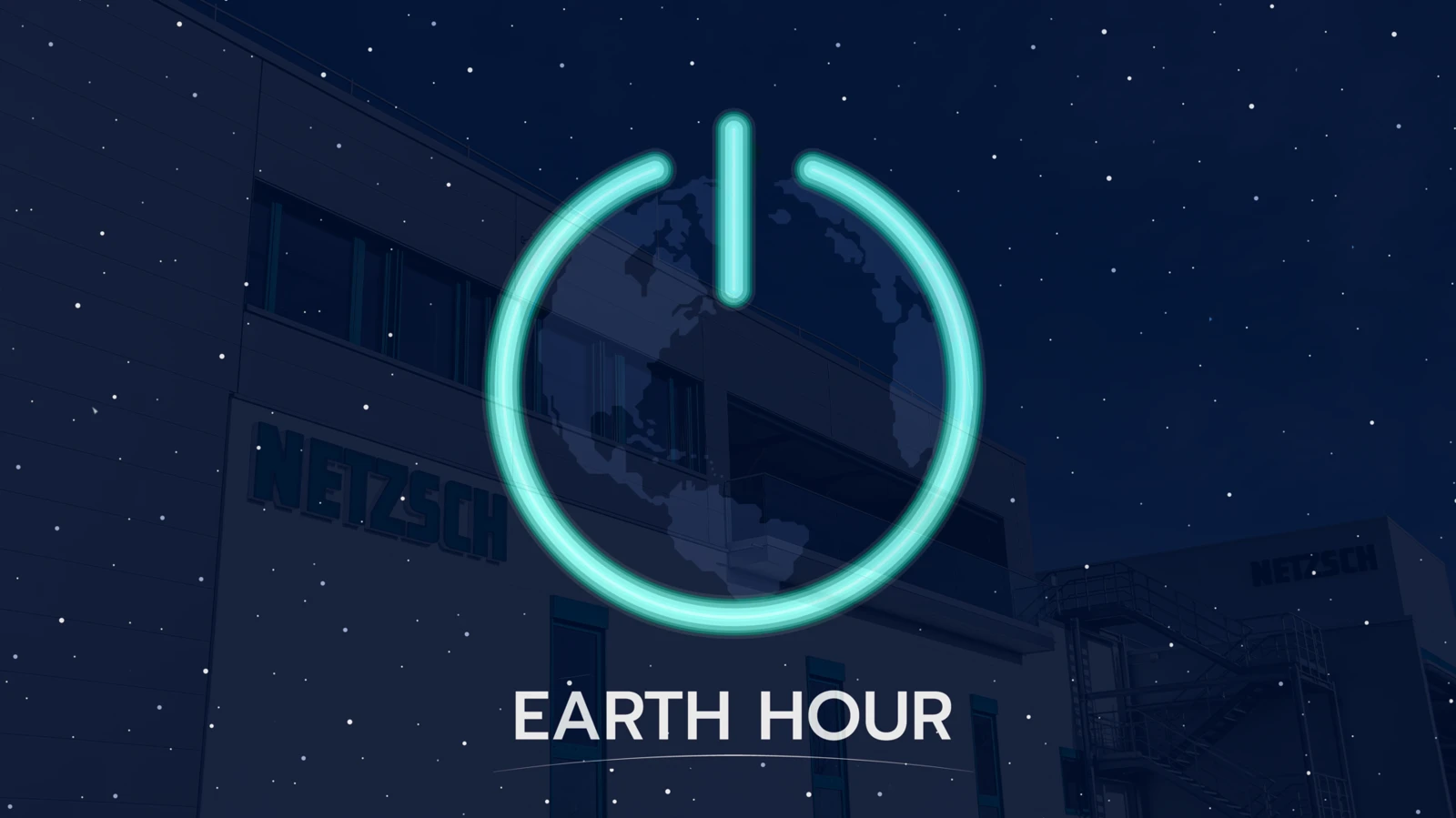 22.03.2023
Earth Hour 2023: NETZSCH Takes Part in it
Pointing the way towards more environmental and climate protection: After 2021 and 2022, NETZSCH Pumps & Systems will again participate in Earth Hour in 2023. On Saturday, 25 March, at 8:30 pm, all lights will go off for one hour at the facilities of the global specialist in complex fluid management.
For the third time in a row, NETZSCH's five development and production sites in Brazil, China, Germany, India and the USA are turning off the lights for one hour to draw attention to environmental and climate protection. Due to the extremely high energy consumption worldwide, even one hour without light has a measurable effect. In recent years, well-known sights such as the Colosseum in Rome, the Brandenburger Tor and the Sydney Opera House have also turned off their lights for one hour.
Goals and background of Earth Hour
Earth Hour is the world's most significant climate and environmental protection campaign. It was launched in 2007 by WWF Australia and has taken place every year in March since then. The continent came to the public's attention in 2007 due to drought, water shortages, forest fires and the highest CO² emissions per capita. As a result, a campaign was launched to reduce Sydney's emissions by five percent in one year. Earth Hour aims to draw the public's attention to climate protection. Together, all participants want to send a strong signal for environmental and climate protection.
More news from NETZSCH Pumps & Systems