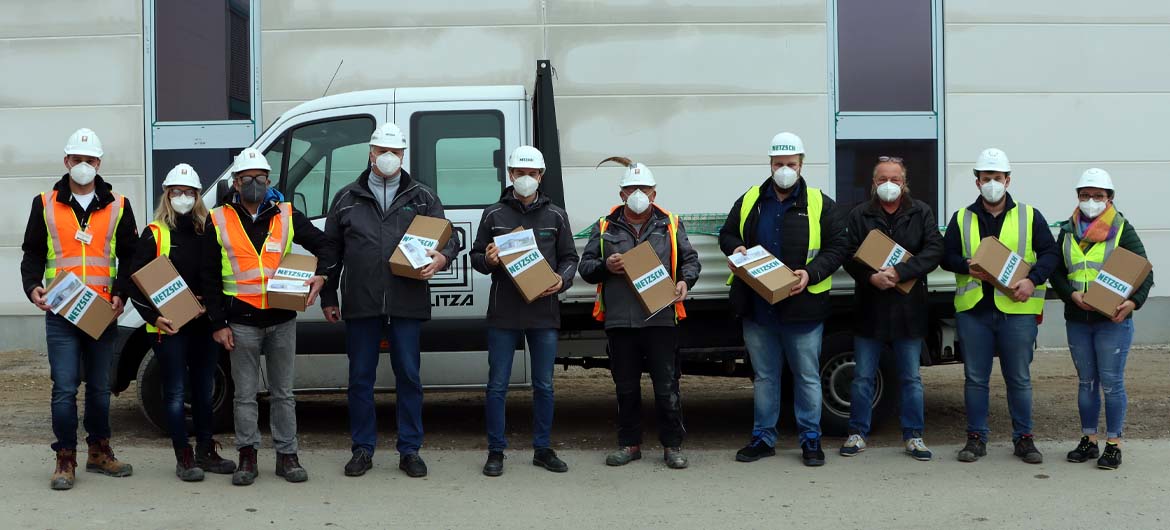 15.11.2021
Gift Package for All Craftsmen and Women Involved in the New NETZSCH Campus in Waldkraiburg
Beer, bacon and bread in a package: NETZSCH Pumps & Systems thanked all the craftsmen and women involved in constructing the shell of the NETZSCH Campus in Waldkraiburg for their reliable and accident-free work with a small culinary package. Last week, the boxes were handed over in a small ceremony.
After the groundbreaking ceremony at the beginning of the year could only take place in a significantly reduced number of people, the planned topping-out ceremony for all the craftsmen, women and employees had to be cancelled at short notice due to the current Corona situation.
The tradition of the topping-out ceremony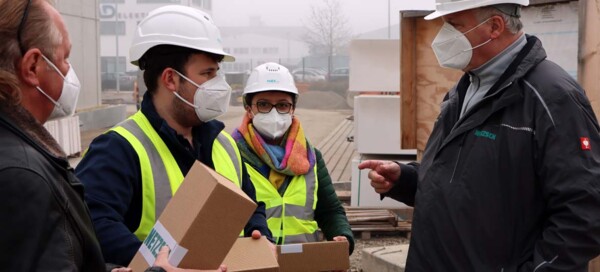 Traditionally, the topping-out ceremony is celebrated when the shell of a building has been completed, and the roof truss has been erected. The roof truss is then festively decorated with a ridge tree, and the foreman gives a topping-out speech. If the builder fails to hold a topping-out ceremony, on the other hand, according to an old custom, the roof is decorated with a broom and empty beer bottles as a punishment. "My husband was already considering whether he would have to climb onto the roof and place an old broom," says Anita Größlinger, the wife of Thomas Größlinger, managing director of Palitza Hoch und Tiefbau GmbH, with a twinkle in her eye. However, NETZSCH knew how to prevent this, despite the difficult conditions.
200 packages for craftsmen and women
Despite the cancellation of the topping-out ceremony at the future NETZSCH Campus, it quickly became clear that the company wanted to show its appreciation to all those involved in the construction. A total of around 200 small packages were put together and handed over to them. "On behalf of the management, I would like to thank all the trades involved in our construction so far for the good and accident-free cooperation in the form of a small gift package. Enjoy it", said overall construction manager Martin Kalleder.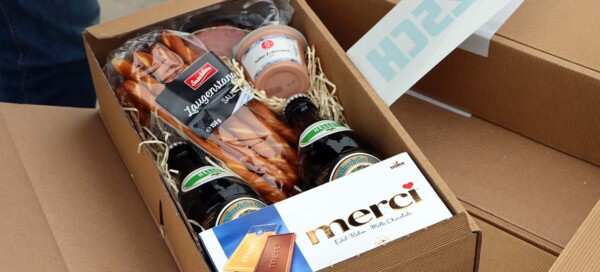 The craftsmen were visibly pleased with the small present. Everything the Bavarian heart desires: each package contained two beers, pretzel sticks, smoked meat, liverwurst and a packet of Merci.
More news from NETZSCH Pumps & Systems