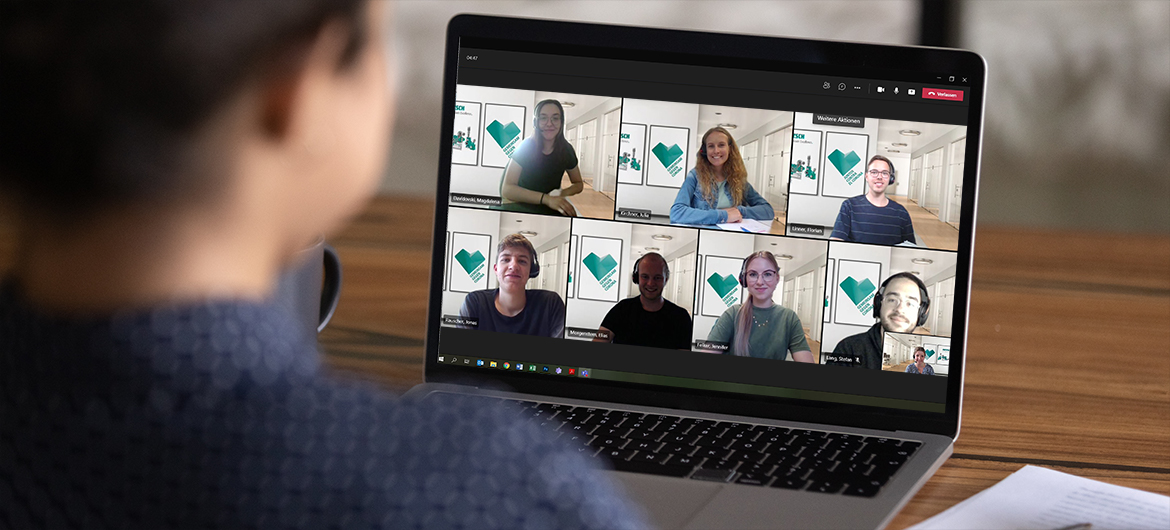 18.06.2021
Meeting With Special Circumstances: NETZSCH Comes up With Something Special For the Trainees' Get-To-Know Afternoon
To make the new trainees' start in their careers as comfortable as possible, NETZSCH organizes a get-to-know afternoon every year a few months before the training begins in September. Due to the Corona pandemic, however, the get-together could not take place, as usual, this year, so an alternative had to be found.
Each of us remembers the feeling before the first day of school: A mixture of uncertainty and excitement. Most of us probably felt the same way before our first day at work. To help the new apprentices at NETZSCH overcome this excitement in advance, NETZSCH organizes a get-to-know afternoon every year. Due to the ongoing Corona pandemic, however, this event could not take place at the Waldkraiburg site as usual. To get to know each other anyway, the event was held digitally.
Company presentation, round of introductions and apprenticeship representatives
Following the welcome, the new apprentices got a company presentation, which gave them an initial insight into the company. Afterwards, they got to know their respective trainers in a short round of introductions. Next, it was the turn of the youth and apprenticeship representatives. Among other things, they organize various events for the trainees. It serves as a point of contact for multiple concerns during apprenticeship and advocates for its interests. This was followed by the introduction of the new apprentices to each other. For this purpose, a questionnaire on various topics was prepared in advance by the trainers and sent to the apprentices.
After getting to know each other and getting rid of their initial shyness, the new apprentices were given various general information about starting vocational school. Afterwards, all participants said goodbye with a good feeling.
We look forward to welcoming you as part of the NETZSCH family in September!
More news from NETZSCH Pumps & Systems