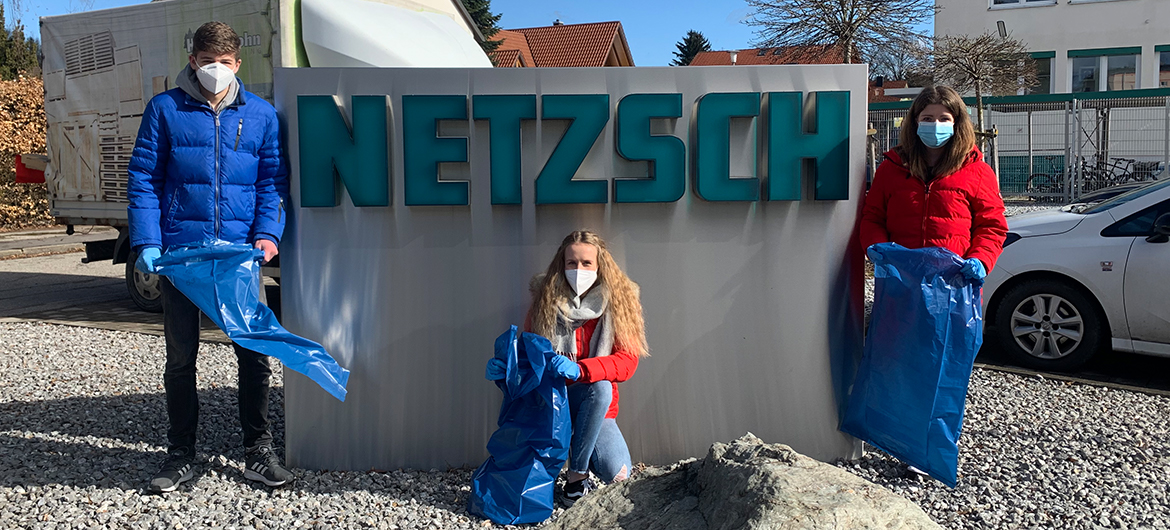 03.03.2021
NETZSCH Participates in "Rama Dama"-Initiative
Under the slogan "Rama Dama", an initiative of the city of Waldkraiburg has been working for a clean cityscape for several years. The focus is on the removal of rubbish and litter left lying around. This year, NETZSCH Pumps & Systems also took part for the first time.
Last week it was once again "Rama Dama" in Waldkraiburg. The term originates from the Bavarian language and means something like: "We clean up together". True to this motto, an initiative of the city of Waldkraiburg has been organising a clean-up campaign for more than ten years, in which citizens are called upon to actively beautify the cityscape in the spirit of environmental protection by removing litter and rubbish from public paths, playgrounds and roadsides. As a thank you, a small snack awaited the participants, provided as soon as possible.
Environmental and climate protection at NETZSCH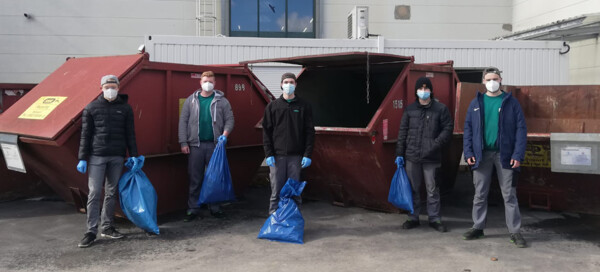 NETZSCH took part in the campaign for the first time this year. Unfortunately, after last year's event, it had to be cancelled at short notice due to the Corona crisis. Adhering to a strict hygiene concept, twelve apprentice were highly motivated when they grabbed their tongs and rubbish bags. "Thanks to their commitment, several streets and paths around the NETZSCH plants were cleaned and freed of rubbish within a few hours", says Johann Vetter, Head of Quality Management at NETZSCH, happily.
In addition to this campaign, the company has also supported several other environmental and climate protection initiatives because sustainability is a top priority for NETZSCH.
More news from NETZSCH Pumps & Systems