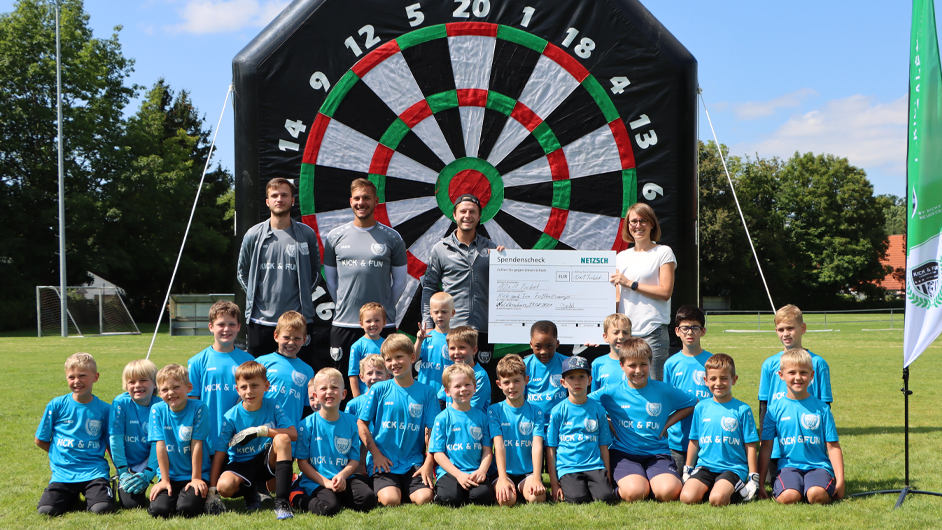 09.09.2021
"Team Spirit, Respect and Fairness" - NETZSCH and Kick & Fun Soccer Camp: A Perfect Symbiosis
Sports unites - this is the motto of the Kick & Fun Initiative organized by professional soccer player Richard Neudecker. The Initiative organizes soccer camps all over Bavaria. NETZSCH Pumpen & Systeme GmbH is supporting the camp in Waldkraiburg this year and is paying the participation fee for ten children from financially weak backgrounds.
The Corona pandemic hit not only every single one of us last year but also all the associations. From one day to the next, the whole activity came to a standstill. Many children suffer significantly from the lack of opportunities for leisure activities and the resulting social distance. Soccer has always been considered to have a uniting effect. For this reason, professional soccer player Richard Neudecker, his brother Tobias and Daniel Häusler founded the Kick & Fun initiative last year. Through soccer, the initiative aims to unite children of all backgrounds and genders, regardless of financial and physical conditions. In addition to the sporting aspect, the main focus is on social interaction: "Through team sports, the children learn that you can only reach your goal together and that each member of the group with his or her respective strengths and weaknesses is important for this", says Neudecker happily.
Kick & Fun: Holistic concept in the foreground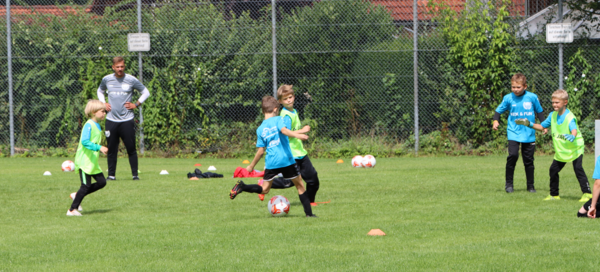 In addition, the organizers focus very much on healthy eating for the children. By using playful elements, the children are introduced to this topic step by step. The supporting program is rounded off by a question and answer session with Richy Neudecker, soccer darts and a final tournament with various prizes.
"Team spirit, respect and fairness - values that soccer and we at NETZSCH stand for. That's why it's a matter of the heart for us to support the initiative", said Head of Global Marketing Veronika Beck when handing over the donation check.
NETZSCH supports the socially disadvantaged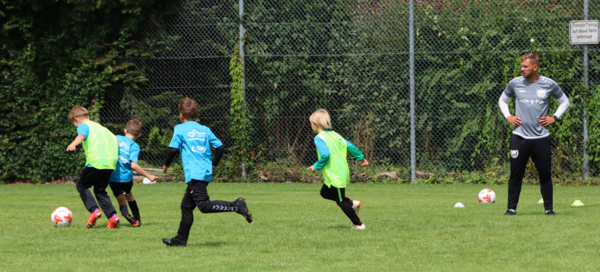 By paying the participation fee for ten children from financially weaker backgrounds, NETZSCH supports the organizers of the camp in making the event accessible to all children and promoting social integration.
Happily, the team around Richy Neudecker was able to achieve lively participation right from the start. The concept is enthusiastically received by the children, who are eager to participate and by the parents, who are impressed by the organization. As a result, the initiative continues to grow, and a few more locations will be added next year. And that, in turn, brings the organizers a little closer to their goal: Uniting children through sports and breaking down social barriers!
More news from NETZSCH Pumps & Systems