... и почему новый статор iFD-Stator®2.0 является на это ответом.
Потому что фирме NETZSCH удалось с помощью статора iFD-Stator®2.0 объединить работоспособность, экономичность и экологичность и реализовать это для Вас в уникальной дуальной системе.
И нтеграция работоспособности и защиты окружающей среды
Гибкость статора увеличивает срок службы и производительность
Д уальная система снижает расходы и бережет окружающую среду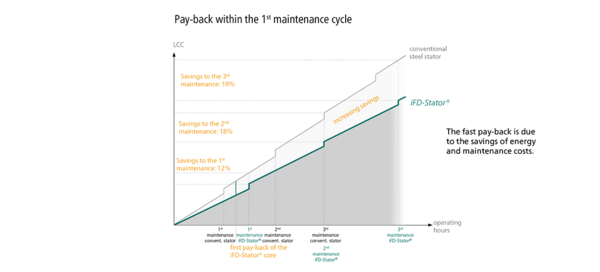 Advantages
Higher efficiency during operation
Environmentally friendly product
Due to pure production, as a prerequisite for high-quality recycling
Certified according to ATEX
Your contacts and companies at NETZSCH
Any specific questions? Contact us for help or fill in the contact form.
News from NETZSCH Pumps & Systems