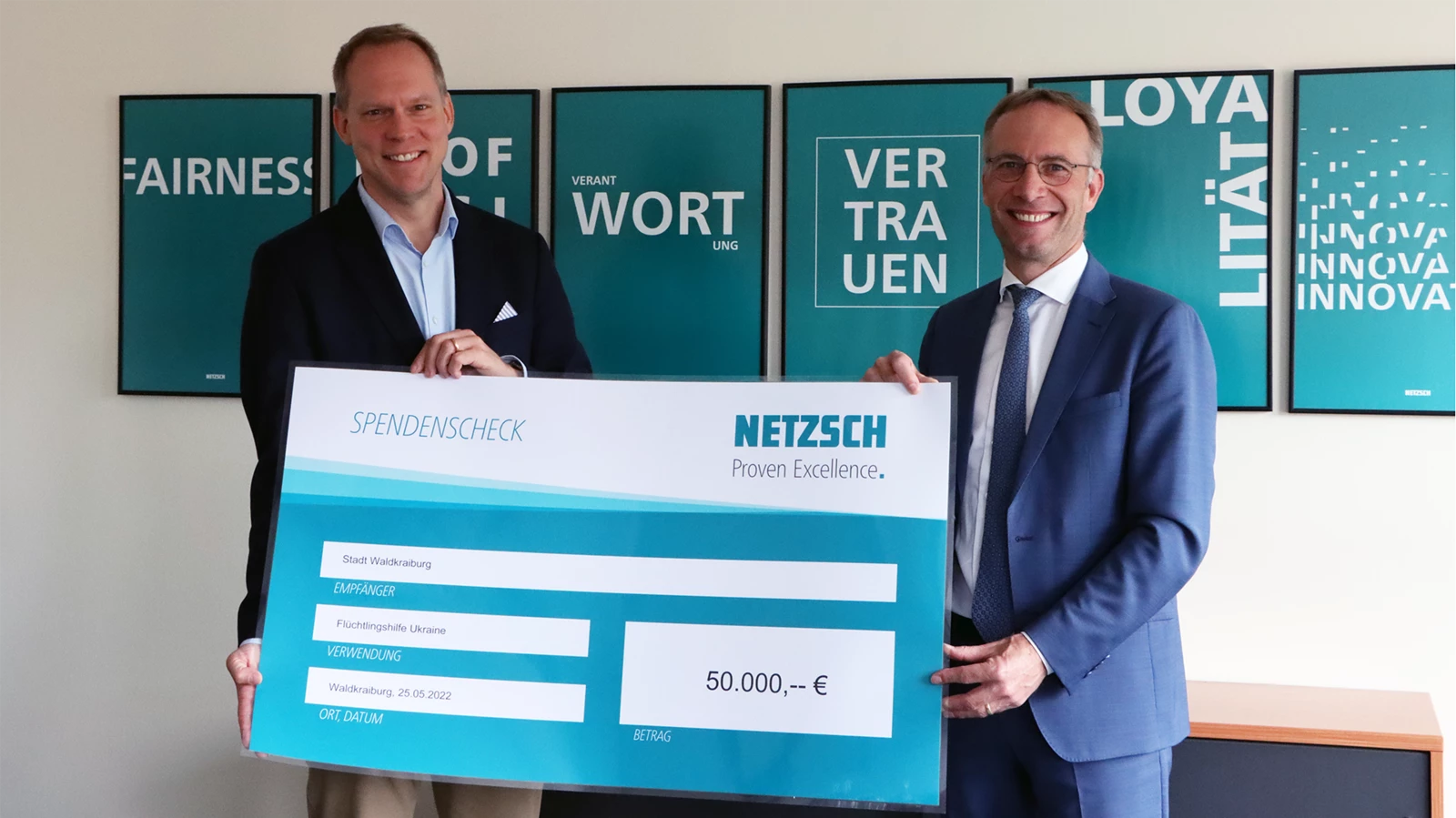 25.05.2022
Donation for Ukrainian Refugees: NETZSCH Supports the City of Waldkraiburg
NETZSCH shows solidarity with refugees from Ukraine. NETZSCH Pumps & Systems has presented the city of Waldkraiburg with a donation for regional support of Ukrainian war refugees.
In recent months, more than five million people have fled due to the ongoing war in Ukraine. Almost half a million of them sought refuge in Germany, and many people in need of help have also found shelter in the district of Mühldorf.
NETZSCH shows solidarity with Ukraine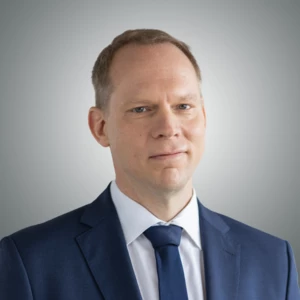 "As a family business, it is a matter of the heart for us to support the refugees in this difficult time for all of us."
"The happenings in Ukraine have deeply shocked us all. Our thoughts are with the millions of innocent people who have to experience suffering for which there are no words. It is important that we all show solidarity, stand together and help. As a family business, it is a matter of the heart for us to support the refugees in this difficult time for all of us", says Managing Director Jens Heidkötter. Solidarity with Ukraine was the call of the NETZSCH management. Countless employees followed this call and donated a considerable sum of 48,310 euros for the benefit of the war-affected. The amount was rounded up by the company and doubled to 100,000 euros. The shareholders raised the total donation to 500,000 euros.
Support for Ukrainian refugees in Waldkraiburg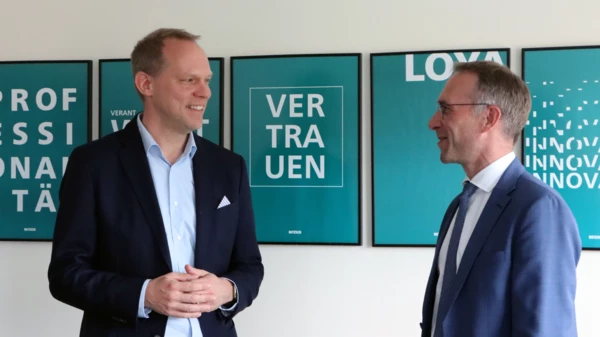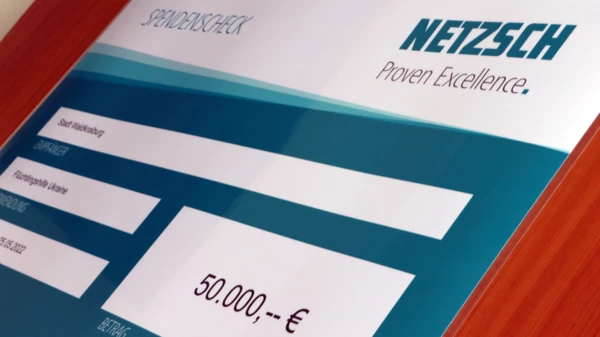 Part of the collected donations was now handed over to the city of Waldkraiburg for regional support of Ukrainian refugees. On behalf of all donors, Heidkötter handed over a cheque for 50,000 euros to the town for its civil and humanitarian commitment in the region. "A heartfelt thank you to all the donors who participated in this great campaign", mayor Robert Pötzsch expressed his gratitude. The tasks of the city in helping refugees are incredibly diverse. It begins with the reception, registration and accommodation and extends to language support, care and schooling of children and young people, as Pötzsch explained.
NETZSCH donates to regional and national projects
Further donations were made to the supra-regional aid organisations Aktion Deutschland hilft, CHILDREN e. V. and the German Red Cross, as well as to the city of Selb. The management sees this as an initial commitment and plans to repeat similar actions if this humanitarian crisis continues.
More news from NETZSCH Pumps & Systems