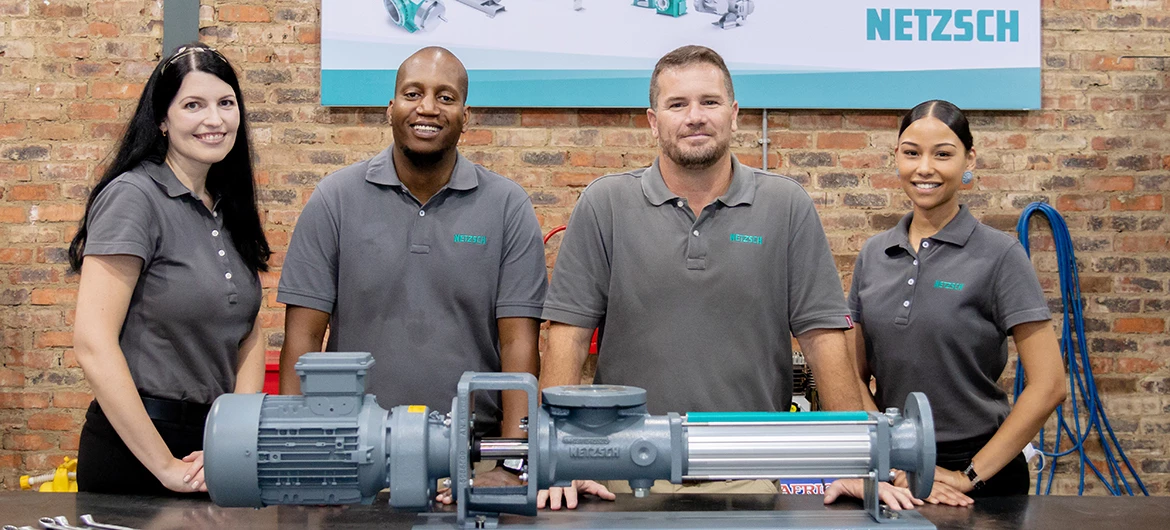 08.03.2021
NETZSCH Celebrates Opening of New Assembly Centre in South Africa
NETZSCH Pumps & Systems has opened a new assembly centre at its location in South Africa. This is the next step after continuous development over the last ten years. The opening makes NETZSCH even more flexible on the African market.
It guarantees the fastest delivery times with the highest quality, even for individual customer requests. We talked about the plans and the subsequent realization with the managing director of NETZSCH South Africa, Eden McGee.
You are responsible for the African market. What were the reasons for choosing South Africa as a location?
South Africa has a long history with NETZSCH. Together with the existing customer base, the choice of location was then only a logical conclusion. The country offers a strong infrastructure that enables us to build a sustainable site to support our customers in the African market in the best possible way.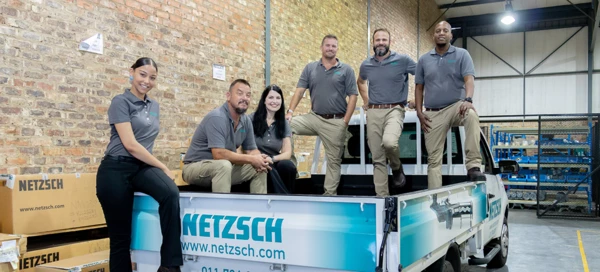 The South African office celebrated its 10th-anniversary last year. Can you please outline the development from then until today?
NETZSCH South Africa started in July 2010 with two employees in Honeydew, Johannesburg, to offer customers in the African market the best possible service through a local presence. In the meantime, the team consists of six employees who take care of the sale of pumps and spare parts as well as repairs and maintenance. Today, we are present in most African countries in all business fields.
You describe that the South African location has developed and grown steadily since 2010. How and when did the idea of a dedicated assembly centre come about?
The idea of on-site assembly had been floating around in my head for a while, as it offers some advantages for our customers. Over the last few years, the idea developed further and became more concrete. With the support of the headquarter in Waldkraiburg, we finally developed a concept for implementation.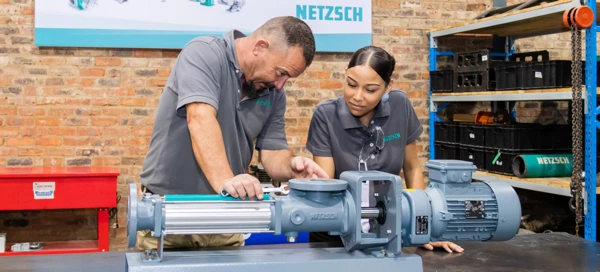 When did the idea become a reality, and how did the start go?
The project kicked off in mid-2019. First, all our systems had to be adapted to the on-site installation. Unfortunately, there were some delays due to the Corona pandemic, so we could not finalize the project until the beginning of 2021.
On 24 February 2021, NETZSCH South Africa finally assembled the first pump. A great team success in which each of my employees played their part. I see this task as an obligation and a promise to our customers within the framework of Proven Excellence.
Finally, please tell us what customers in your region can look forward to in the future and what the new assembly centre means for your customers.
With this investment, we want to strengthen further the trust placed in us by our customers. With the newly gained flexibility, we can enable even shorter delivery times and respond even better to local customer requirements. This means that NETZSCH will continue to guarantee the highest quality for the African market in the future.
More news from NETZSCH Pumps & Systems