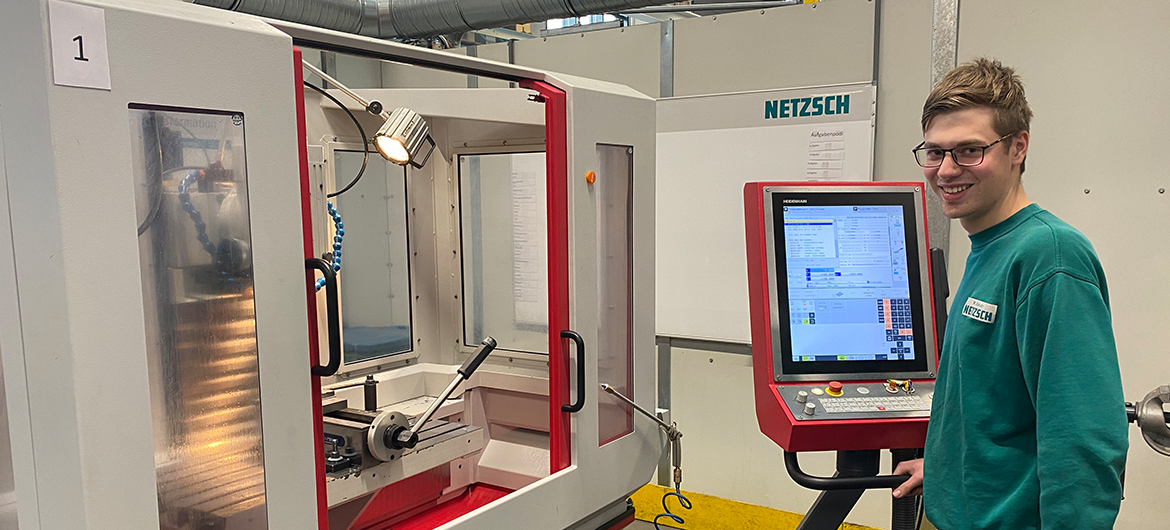 14.01.2021
Upper Bavaria's Best Industrial Mechanic Apprenticed at NETZSCH
His favourite place to be is in the mountains. He likes hiking, skiing and mountain biking. Now Richard Bauer from NETZSCH Pumps & Systems, aged 19, has been honoured by the guild for his excellent performance in his final examination to become an industrial mechanic.
With a result of 97 percent, he completed his apprenticeship as the best exam candidate in Upper Bavaria. Apprenticed at NETZSCH Pumps & Systems the company from Waldkraiburg also received a certificate of honour for his achievements as a training company. NETZSCH is a leader in the manufacture of pumps and attaches great importance to the apprentice of qualified specialists. Richard Bauer has already distinguished himself as a particularly hard-working, skilled and talented craftsman since he began his apprenticeship as an industrial mechanic. At NETZSCH Pumps & Systems, he specialised in fine instrument construction. These activities are of central importance in the manufacture of pumps. Grinding, milling, turning, reaming, drilling and thread cutting - these are important skills that are in demand in machining technology. Work is carried out to an accuracy of 1/100 millimetre.
NETZSCH offers factory lessons supervised by teachers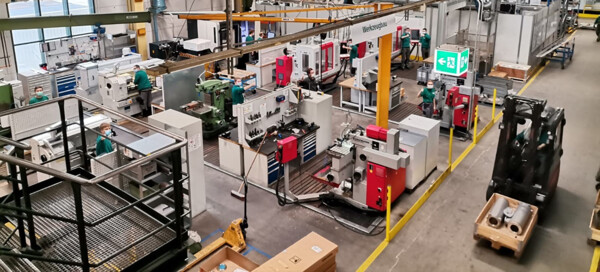 For work that requires such precision, as well as a high degree of vertical integration, modern tools and high-quality machinery are crucial. In addition, NETZSCH provides instructors who take care of the apprentices in internal factory lessons, in an intensive CNC course as well as in drawing lessons. In addition to the CNC machines, which are programmed according to the pump parts to be manufactured, additive manufacturing - including 3D printing - is also becoming increasingly important. The apprentices at NETZSCH are also working with their own 3D printer. Among other things, prototypes are modelled for development and adapted as needed.
NETZSCH impresses with modern training workshop
"I am not only proud of Richard Bauer's outstanding performance and commitment, but also of the entire apprentice team. The consistently high level of our results is also due, among other things, to the modern apprentice facility with high-quality machinery as well as the collegial cohesion in the entire production", says Sebastian Mair unter der Eggen, industrial apprentice manager at NETZSCH Pumps & Systems.
More news from NETZSCH Pumps & Systems