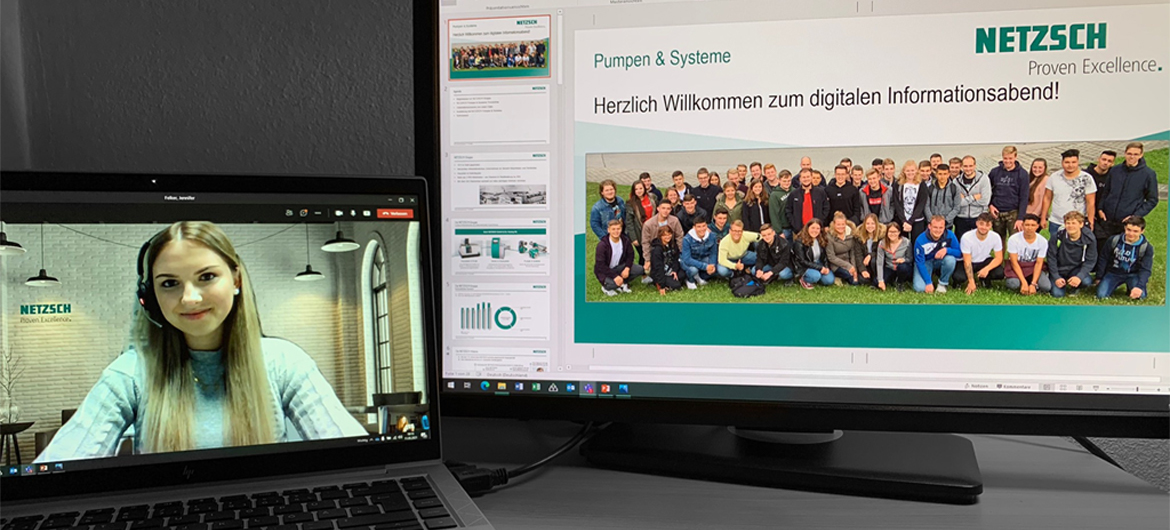 21.03.2021
A Different Kind of Parents' Evening: NETZSCH Hosts a Digital Information Evening
To gain insight into the daily lives of their children as apprentices, NETZSCH organizes an information and get-to-know evening for the parents of new apprentices every year. In a relaxed atmosphere, the parents get to know the company and the trainers. Due to the Corona pandemic, however, the get-together could not take place, as usual, this year. An alternative was quickly found: A digital parents' evening!
It has become a tradition at NETZSCH to invite new apprentices' parents to a parents' evening. Here they can get to know the respective trainers, their children's working environment and the company in general. The company presentation is followed by a tour of the plant, followed by a cosy get-together with pleasant conversation and a Bavarian snack.
This year, however, there was, unfortunately, a catch: The ongoing Corona pandemic. Due to the restrictions and regulations currently in place, it was impossible to hold the evening as usual. So an alternative had to be found. In times of digitalization and virtual conferences, this quickly became obvious: A digital parents' evening!
Virtual tour of the NETZSCH company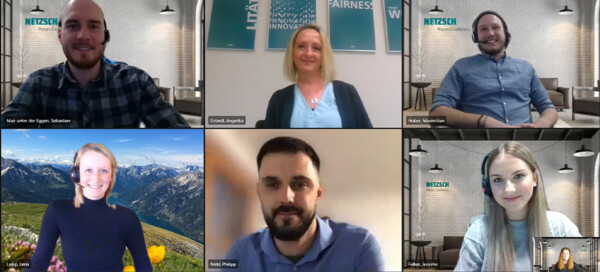 The parents were informed in advance and could dial into the event using a virtual invitation. After the short welcome, the trainers of the different departments introduced themselves. Then two apprentices led through the company presentation. To ensure that the company tour did not have to be cancelled this year, the trainers came up with something very special. By creating a video in advantage, the training workshop tour was simply moved to the living room at home.
Employees are the most important resource at NETZSCH
The feedback on the first digital parents' evening at NETZSCH was outstanding: "Thank you very much for the interesting and innovative parents' evening. I am glad that our child has found such a good training place!" Or: "Many, many thanks for the great parents' evening. It was very informative. Even though there was no opportunity for a face-to-face parents' evening this year, it was a perfect alternative. Thank you very much to everyone involved," was the overwhelmingly positive conclusion of the participants.
Our employees are our most important resource: NETZSCH has followed this principle for more than six decades. We can only meet the high demands of our customers on our products and services with skilled personnel who, at best, have been trained in our own company. Transparent apprenticeship with valuable experiences is, therefore, particularly close to our hearts.
More news from NETZSCH Pumps & Systems