Self-priming NOTOS® 4NS geared twin screw pumps convince by high flow with minimal turbulence without metal-to-metal contact of the screws.
Due to the High Efficiency Unique Design (HEUD), the 4NS twin screw pumps ensure an extremely continuous and gentle conveying of the product. State-of-the-art technology ensures precise tolerances and an optimised screw profile. This results in low life cycle costs and long service life. Geared twin screw pumps have two shafts and four screws. The torque is transmitted to the driven shaft via helical gears. This design is hydraulically balanced and prevents metal to metal contact between the single screws, which significantly reduces maintenance. The wide range of materials, from grey cast iron and chrome-nickel steel to duplex, superduplex or hastelloy steel, enables universal use in numerous industries.
Multi screw pump with wide range of applications
The application spectrum of the 4NS ranges from non-abrasive to moderately abrasive as well as from non-corrosive to corrosive pumped media. In addition, lubricating and non-lubricating fluids with low to high viscosities can be transported. As a result, and because of the small footprint they are used for pumping in shipping, power generation, tank farms and the process industry. In addition, 4NS twin screw pumps meet the standards of the American Petroleum Institute (API) through an optional extension. This means that they can also be used in the oil & gas sector and the petrochemical industry without any problems.
NOTOS® 4NS geared twin screw pump
Advantages
No metal to metal contact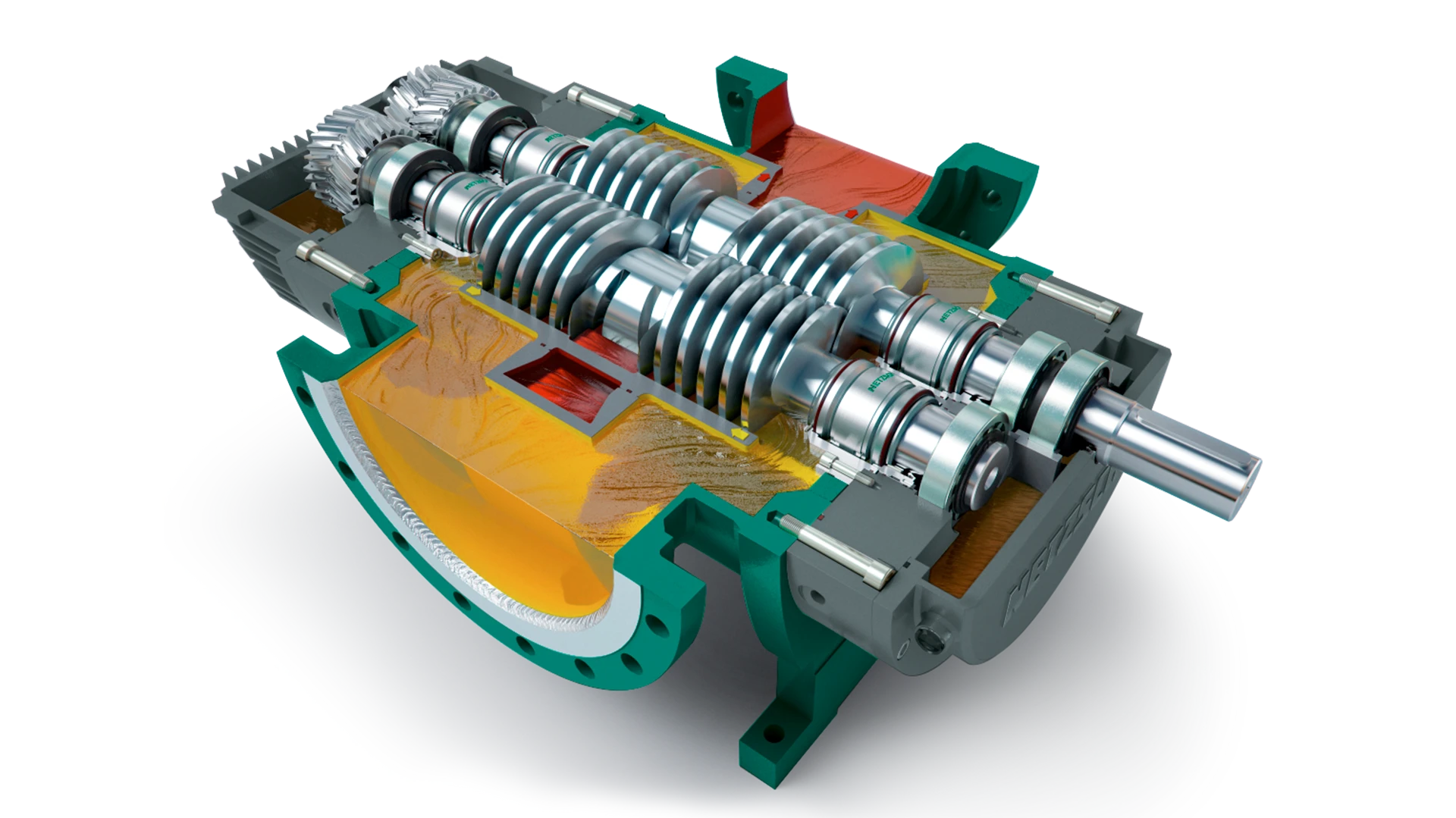 Nitrated in alloy steel or in stainless steel. The HEUD (High Efficiency Unique Design) provides excellent performance.
The optional heating jacket enables a constant temperature of the pumped medium. There are also various connection configurations, for example top top, side top or in line, and the liner can be replaced.
Helical timing gears transfer the torque with reduced vibration and noise.
Four mechanical seals under suction pressure.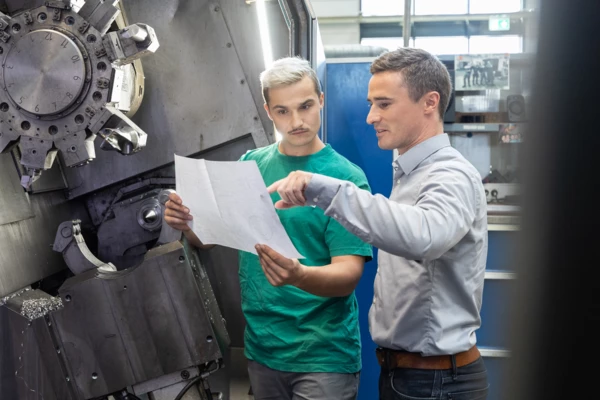 Worldwide service and support for your pump and system
Our service and support do not end with the purchase. From consultation, spare parts and maintenance to the repair and modernisation of your pump - we support you right from the start.
Thanks to our worldwide service network, we are ready for you around the clock in case of an emergency.
Your contacts and companies at NETZSCH
Any specific questions? Contact us for help or fill in the contact form.
News from NETZSCH Pumps & Systems