APPLICATIONS & SOLUTIONS
NETZSCH Pump Solutions in the Fields of Environment and Energy
We find and develop the perfect positive displacement pump for your individual application

As a global specialist for pumps and systems in the field of environment and energy, NETZSCH offers you solutions individually tailored to your requirements. The satisfaction of our customers is always our top priority.
Whether for wastewater treatment, lubrication of hydraulic pumps, sludge pumping in sewage treatment plants or for a wide variety of applications in the field of biogas, we support you with our patented solutions.
Leading supplier in the field of positive displacement pumps
We provide independent and unbiased advice to help you find the optimal positive displacement pump for your applications. NETZSCH develops a customised as well as a sophisticated solution for your request on a global level.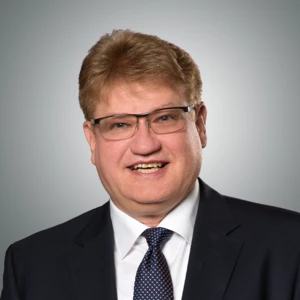 "NETZSCH is known worldwide as a specialist in the field of wastewater treatment and biogas technology. Our NEMO® progressing cavity pumps and TORNADO® rotary lobe pumps are global leaders in the field of wastewater treatment. However, we also support farmers and energy producers with our patented solutions in the renewable energies area, especially in terms of environmentally friendly biogas production."
Low-wear pumping of highly abrasive wastewater in industry
With our TORNADO® T.Envi® rotary lobe pump, you can even convey industrial wastewater with high solids content and low wear. Despite the high abrasiveness, the design of the pump ensures a particularly long service life, for example, when desludging the wastewater during water jet cutting. In this way, the rotary lobe pump makes it easier for you to treat industrial wastewater. Due to the long service life and minimal wear, your maintenance requirements are extremely low despite the abrasive medium. This is made possible by the particularly innovative material mix of the TORNADO® T.Envi®.
Low-maintenance conveyance of wide variety of substrates in the biogas sector
High mixing performance and low material wear despite heavy loads play a crucial role in the biogas sector. The space-saving NEMO® progressing cavity pumps convey biogas reliably and without time-consuming maintenance work. Whether you have a small or large biogas plant, with the versatile progressing cavity pumps, you can convey a wide variety of substrates such as biomass or slurry over long distances and gradients without any problems. The innovative NEMO® B.Max progressing cavity pump offers you both high mixing performance and robustness. This ensures a continuous feed to the fermenter. At the same time, the NEMO® BT immersible pump enables you to convey highly viscous slurry from a foil earth tank. In addition, the pumps have an extremely long service life. In this way, you keep material wear low despite the high load. Furthermore, the efficient pump design requires very little power, which, together with the long service life and long maintenance intervals, results in low total cost of ownership.
Transport of clarified and thickened sludge for water treatment in sewage treatment plants
For water treatment in a sewage treatment plant, NEMO® progressing cavity pumps in FSIP® design with xLC® stator adjustment system reliably convey even abrasive sewage or thickened sludge. In addition, the special design of the pump allows you to extend its service life significantly. This saves you time and money. Thanks to the xLC® unit, you can compensate for stator and rotor wear without having to replace pump parts. If the sewage sludge is particularly firm, the NEMO® BF progressing cavity pump with aBP-Module® ensures uninterrupted loading. Thanks to the innovative design, you thus prevent a plant standstill.
Constant lubrication and hydraulic pump for turbines and aggregates
NOTOS® multi screw pumps guarantee you constant hydraulics and lubrication for turbines weighing several tons. Multi screw pumps can generate particularly high pressure. This allows you to react flexibly to changes in the amount of water produced, for example, when generating energy in a hydroelectric power plant. In this way, you prevent possible damage caused by spinning when the torque on the generator shaft drops.
Gentle pumping of spa water with a high brine content
NEMO® progressing cavity pumps are used for gentle and efficient pumping of spa water with a high brine content, for example, in spas. Thanks to the innovative heating jacket, the brine can be heated in the process. This allows you to increase the salt content in the water significantly. A downhole system initially developed for pumping in oil fields has been optimally adapted for pumping the unique fluid to the surface.