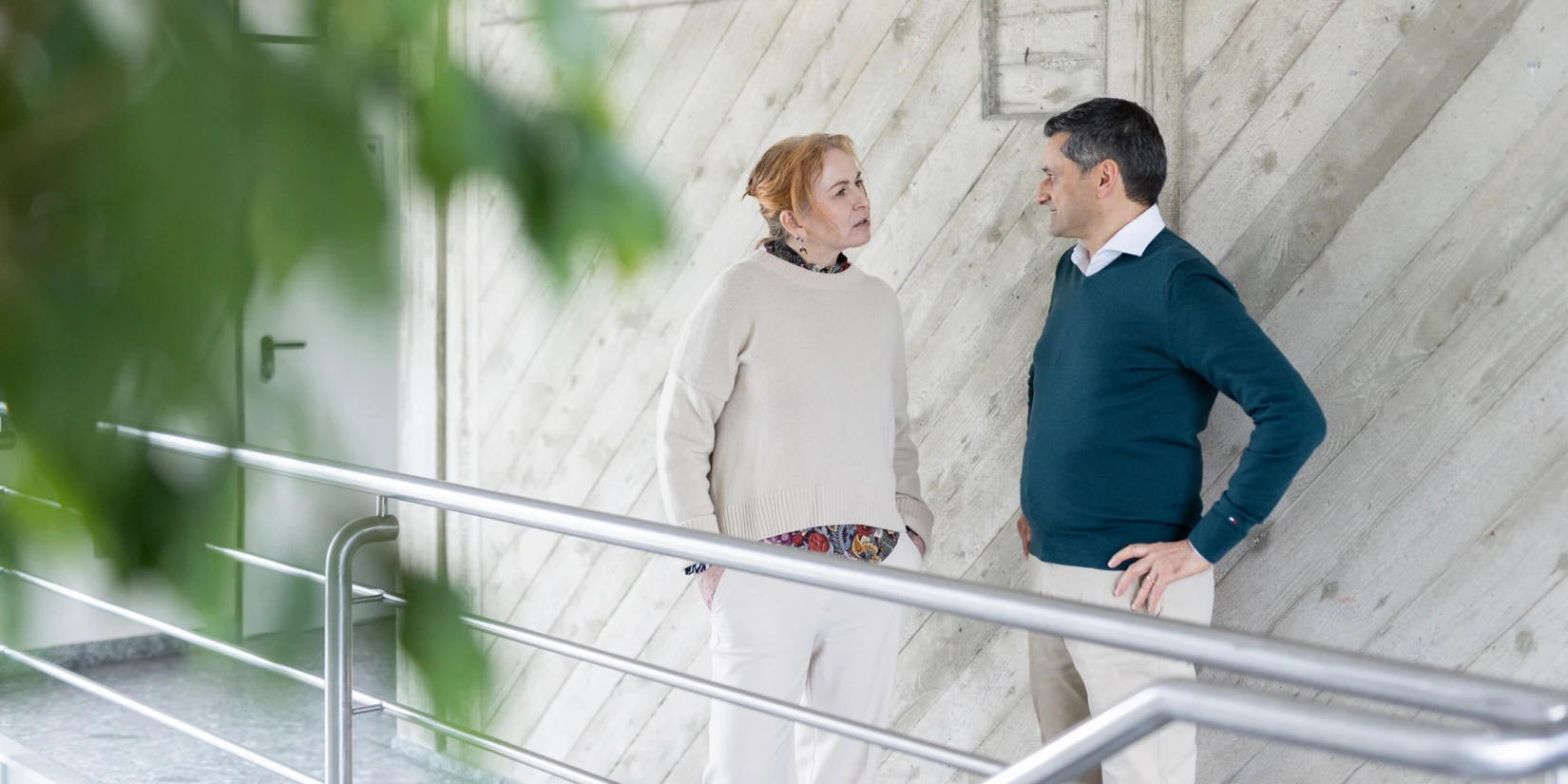 about netzsch
Environmental Protection and Sustainability at NETZSCH Pumps & Systems
We take responsibility in the company, in the production and for our products

Green beyond the corporate colours: Active environmental protection is one of the priority tasks in every successful modern company today. At NETZSCH Pumps & Systems, environmental protection and sustainability have always played a central role.
We are aware of our social and ecological responsibility. Sustainable business can only take place in an intact environment. Based on this conviction, the global specialist for complex fluid management introduced an environmental management system by DIN EN ISO 14001 in 2015.
Social responsibility of NETZSCH Pumps & Systems
The issue of social responsibility is much more than compliance. It deals with how companies manage their economic and social impacts on the environment and how they relate to their stakeholders, such as employees, trading partners and government.
"We produce durable capital goods and support a sustainable approach with our spare parts supply and service."
"We are aware of our social and ecological responsibility. For many years, environmental protection and sustainability have been the focus of our on-site actions and concerning our products' use by our customers. We produce durable capital goods and support a sustainable approach with our spare parts supply and service", says Hans Vetter, head of integrated quality management.
Our environmental management is not limited to creating a healthy working environment for our employees. Instead, we are aware that our consumption of resources and energy must not be at the expense of future generations. This is one of the reasons why the plants in Waldkraiburg were consolidated into the NETZSCH Campus. In addition, all buildings are being upgraded to the latest energy standards. This will save around 40 percent of fossil fuels. A complete phase-out of fossil fuels is planned by 2025.
NETZSCH initiatives for environmental protection and sustainability
As part of introducing the environmental management system, an energy audit was completed in 2016 by the Energy Services Act (EDL-G). The aim was to analyse energy consumption better and derive appropriate measures to reduce consumption. These have already been actively addressed in recent years and will continue to shape NETZSCH in the future. As a partner of the VDMA's Blue Competence sustainability initiative, we take responsibility. In addition, we have been an ÖKOPROFIT company since 2006 and a member of the ÖKOPROFIT Club and the Environmental Pact of Bavaria. With our partnership with Blue Competence, we are committed to complying with the twelve sustainability principles of the mechanical and plant engineering industry. Since 2018, we have also been evaluated and awarded annually by EcoVadis for social responsibility.
Biodiversity
We respect legal regulations and avoid interfering with landscapes and ecosystems. For example, we manage a species-rich flowering meadow on our company premises, providing a valuable refuge for creepy crawlies and insects.
Energy consumption
We intend to save energy permanently and promote renewable energies. We are committed to sustainable energy procurement and aim to reduce our gas consumption by 2025.
Water resources
We aim to protect and conserve water resources effectively. We strive to be mindful of all risks posed by substances hazardous to water.
Our focus is on efficient, sustainable water management.
Environmental, energy and sustainability policy at NETZSCH
Environmental and energy management, as a central pillar of sustainability, ensure the continuous improvement of our environmental performance and the efficient use and conservation of natural resources. This is realised based on internal values, goals, guidelines and processes through the implementation of certified documented management systems and regular environmental audits. A progressive, innovative, liveable and open sense of responsibility creates opportunities for sustainable development.
NETZSCH Pumps & Systems is certified according to ISO 14001 and pursues our sustainability strategies in all business areas. We are guided by ISO 26000, the guide to social responsibility and are committed to contributing to developing a sustainable future.
Waste management
We separate and recycle our waste and keep the quantities as low as possible. By choosing qualified waste management companies, we ensure proper disposal of our hazardous waste.
Sustainable supply chain
We set basic contractual requirements for our partners regarding their responsibility towards their stakeholders and the environment. We strive with all parties involved to protect people's rights and the environment.
Social commitment
We see ourselves as part of the community and are committed to promoting prosperity, health and the common good.
NETZSCH Pumps & Systems stands for innovative pump solutions for conveying complex media and forward-looking action concerning environmental protection and sustainability. According to the company's philosophy: Green beyond the corporate colours.
News of Ennvironmental Protection and Sustainability at NETZSCH