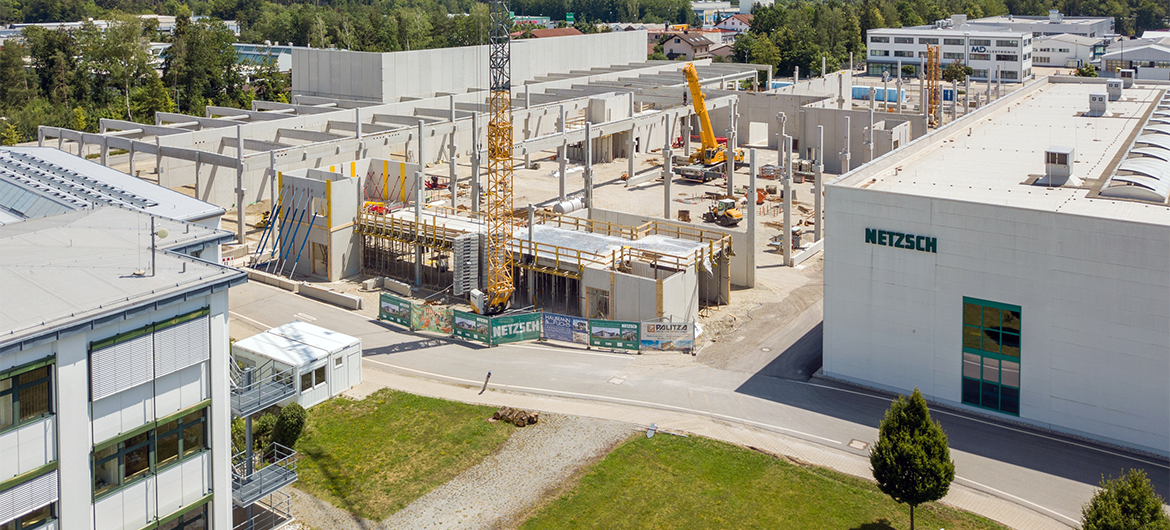 20.07.2021
NETZSCH Campus: How You Benefit From the New Building and the Plant Centralization in Waldkraiburg
Resource-saving and sustainable production, as well as a reduction in throughput and delivery times, are just a few of the advantages that the new building in Waldkraiburg brings about. Jakob Bartinger was involved in planning the NETZSCH Campus from day one and has been responsible for the multi-million project as overall project manager since 1 April 2021.
We spoke to the project manager about the current construction progress, the following steps and the advantages of the new building for our customers.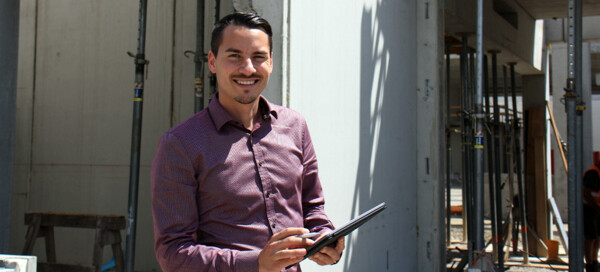 What does your day-to-day work as overall project manager of the NETZSCH Campus look like?
To maintain an overview of the overall project and drive the planning forward by quality, deadlines and costs, my day-to-day work mainly involves cross-interface meetings on our building planning, office planning, SAP production process and production planning sub-projects. I am also very intensively involved in the planning and design of our future production and logistics processes. Mainly in the form of workshops with the respective departments, constant contact with the contracted companies and suppliers, and the 2D/3D planning of our new plant.
What is the current status of the construction of the NETZSCH Campus?
Under the dedicated construction management of our building manager Mr Martin Kalleder and his deputy, Mr Josef Baumann, construction is entirely on schedule. Now that the majority of the prefabricated concrete elements have been lifted and installed, the preparations for the roof work are underway. Parallel to the building construction, the racks for our 20-metre high automatic pallet and small parts warehouse will soon be positioned.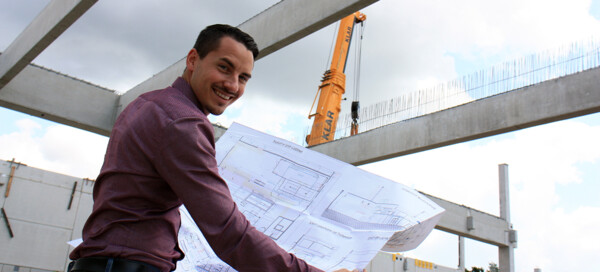 What advantages does the NETZSCH Campus bring to our customers?
With the focus on our customers, this project includes the new building, including consolidation and the reconsideration and lean optimisation of all existing processes. As a result, we are striving to increase efficiency and reduce our throughput and delivery times as part of our global strategy to remain the top provider on the market. Since the energy supply of our new building is as climate-neutral as possible, we pay special attention to resource-saving and sustainable production.
What can the employees look forward to in particular?
To come together at one location and the modern working environment in the production and office areas. For this, social and coffee corners, a dedicated table football room, a new hospitality concept, as well as terrace areas on the roof and in the lunchroom are being planned especially for our employees.
What is the timetable for the new building?
The building case should be finished by mid-2022. Afterwards, the construction and commissioning of the new facilities and the interior finishing of the offices will begin. Production in the new hall is planned for the end of 2022. In spring 2023, as soon as the office level is ready for occupancy, demolition of the old plant will begin. One year later, the entire NETZSCH Campus should be prepared.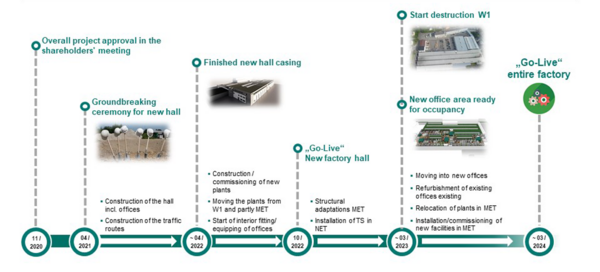 More news from NETZSCH Pumps & Systems