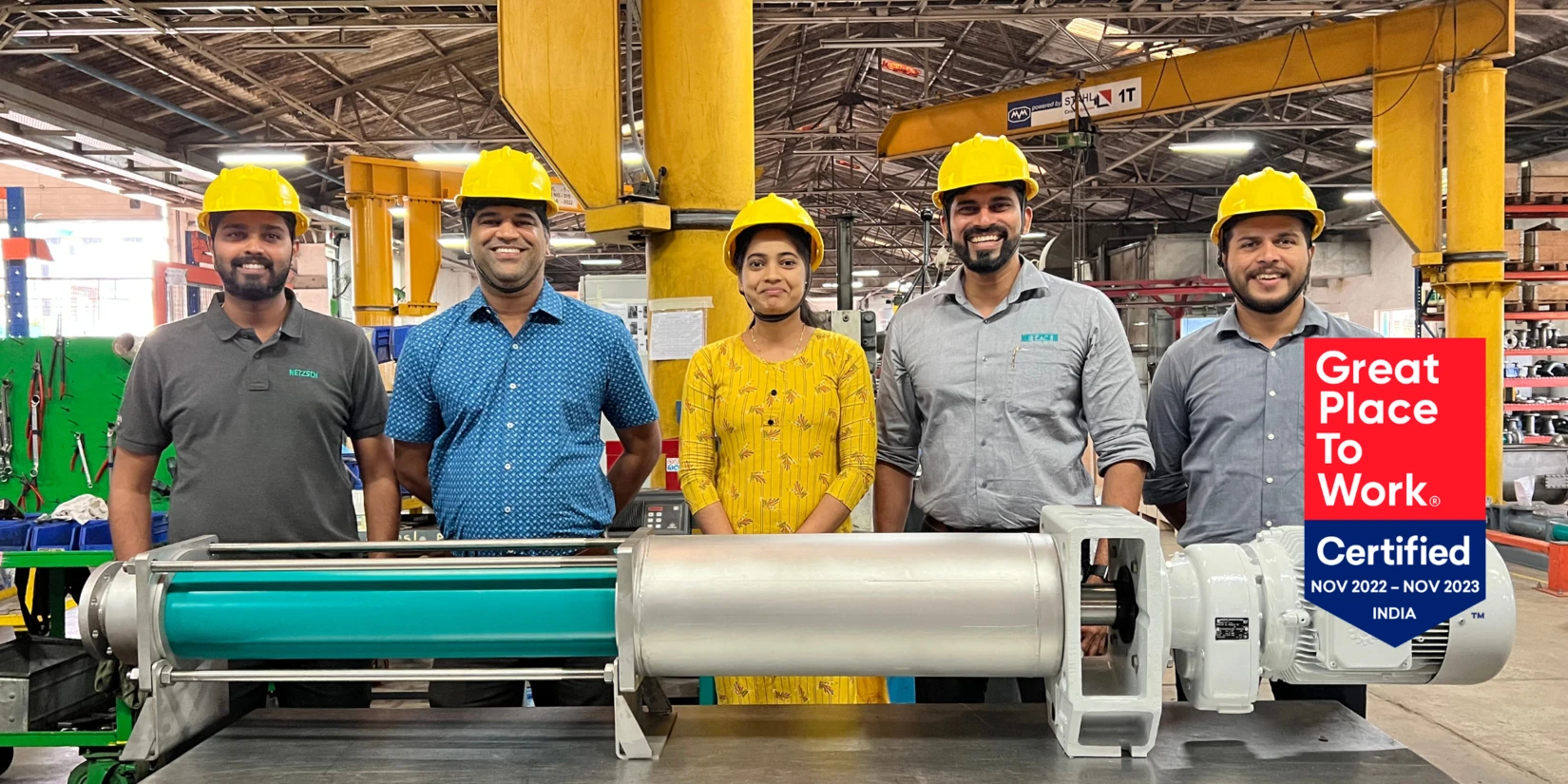 JOBS
Career at NETZSCH Technologies India
Work for an innovative world market leader and internationally oriented family business
We are a leading manufacturer of various displacement pumps in all industrial processes. We are expanding with the focus on the industries Environmental & Energy, Food & Pharmaceutical, Chemical & Paper and Oil & Gas.
Great Place to Work®(GPTW) Certified
We are absolutely happy to announce that NETZSCH Pumps & Systems India has been recognized as a Great Place To Work®-certified company.
This is a badge of honor that validates the employee experience and the great workplace culture that is built. We emphasize employee well-being, collaboration, trust, and transparency, and we're thrilled that our own employees have recognized that. Organizational health is based on various aspects and among them, we value, is the Spirit of Enthusiasm and Commitment that each employee brings to NETZSCH. The contributions as a team has enabled us good success in the marketplace and the attribute of working together positively is contagious.
Recognition by the Great Place to Work Institute is an emphatic validation of NETZSCH winning work culture and the commitment of our team members which is taking the organization to the next level.
We will be happy to have you as part of this Great Place & work together!