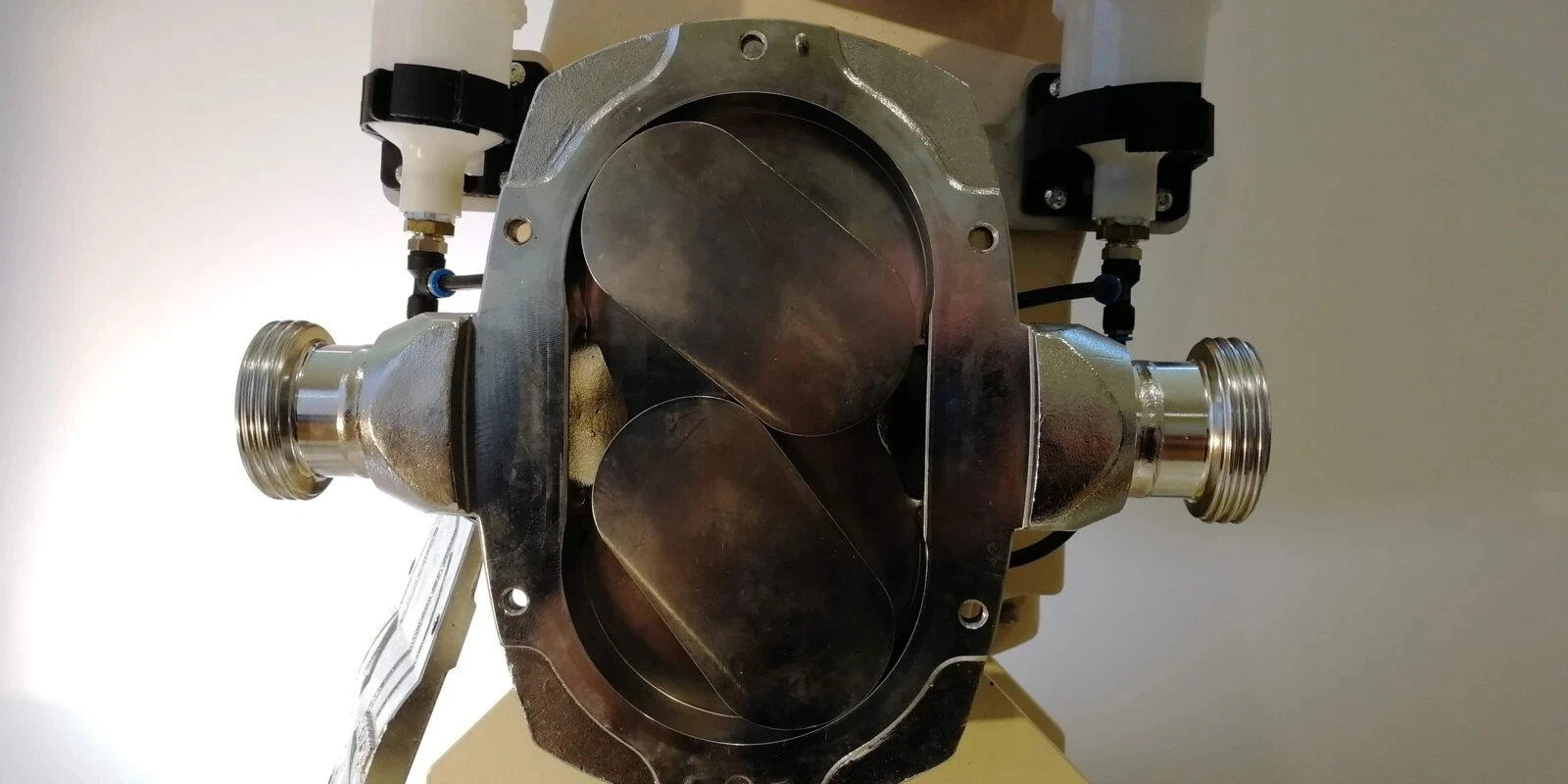 Rotary Lobe Pumps
TORNADO® Industrial Rotary Lobe Pumps
The NETZSCH TORNADO® rotary lobe pump is a positive displacement pump type its most suitable for industrial applications and we provide innovative fluid pumping solutions for all kind of industries.

NETZSCH pumps convince with highest power density, reliability and serviceability. Compact, robust, powerful: The self-priming and valveless TORNADO® rotary lobe pumps are potent and require little space due to their compact design. Rotary lobe pumps offer you continuous and gentle delivery and dosing proportional to the rotation speed of almost all media in a wide range of applications.
We design each rotary lobe pump precisely to the requirements of your industrial applications. As a result, the rotary lobe pumps offer you the highest power density and reliability. Your satisfaction is our top priority. Since all parts in contact with the medium are accessible without dismantling the piping or drive, TORNADO® rotary lobe pumps are straightforward to service and maintain. We promise you Proven Excellence - outstanding performance in all areas.
Working Principle of Rotary Lobe Pump
Rotary lobe pumps are self-priming, valveless and rotating positive displacement pumps with two rotary lobes running in a mesh. The rotation of the rotors creates a vacuum on the suction side, which draws in the pumped medium.
TORNADO® T.Envi® Rotary Lobe Pump Working Principle
The rotors displace the medium into the pressure area. Two to six-room fillings are substituted per rotation, depending on the number of rotor blades. This enables dosing proportional to rotation speed. Due to the unique spatial separation between the pump and gear chamber, TORNADO® rotary lobe pumps also offer you maximum operational reliability. With rotary lobe pumps, you can pump both low and high-viscosity media.
Due to the significant free ball passage and the low speeds, they are insensitive to blockages, clogging, and foreign bodies. Varying solids' contents have just as little influence on the flow rate as pressure changes. This enables continuous and powerful pumping.
News from NETZSCH Pumps & Systems