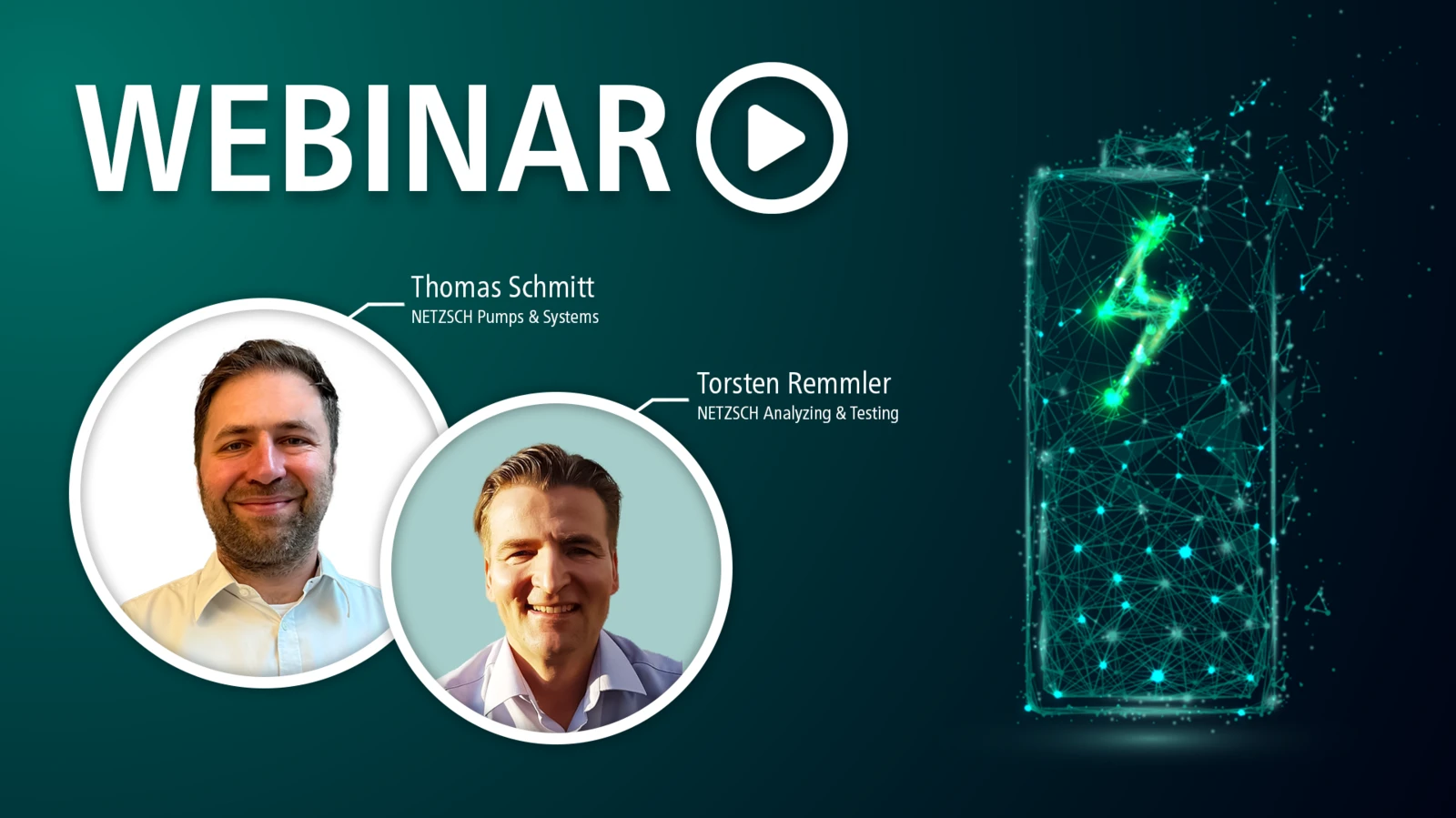 17.11.2022
How to Benefit From the Innovative Pumps From NETZSCH in Battery Production
The demand for high-performance batteries has risen rapidly worldwide in recent years. In addition to the highest product quality, production efficiency counts above all so that the market can be served accordingly. We will show you how to benefit from our systems in battery production and what advantage the cooperation between the two business units NETZSCH Pumps & Systems and NETZSCH Analyzing & Testing, offers you.
In producing electric vehicles or generating electricity from renewable energies, high-performance batteries are needed in these and many other sectors. As sustainability is increasingly becoming a global focus, demand is correspondingly high and rising steadily.
Battery production: Quality and efficiency are the keys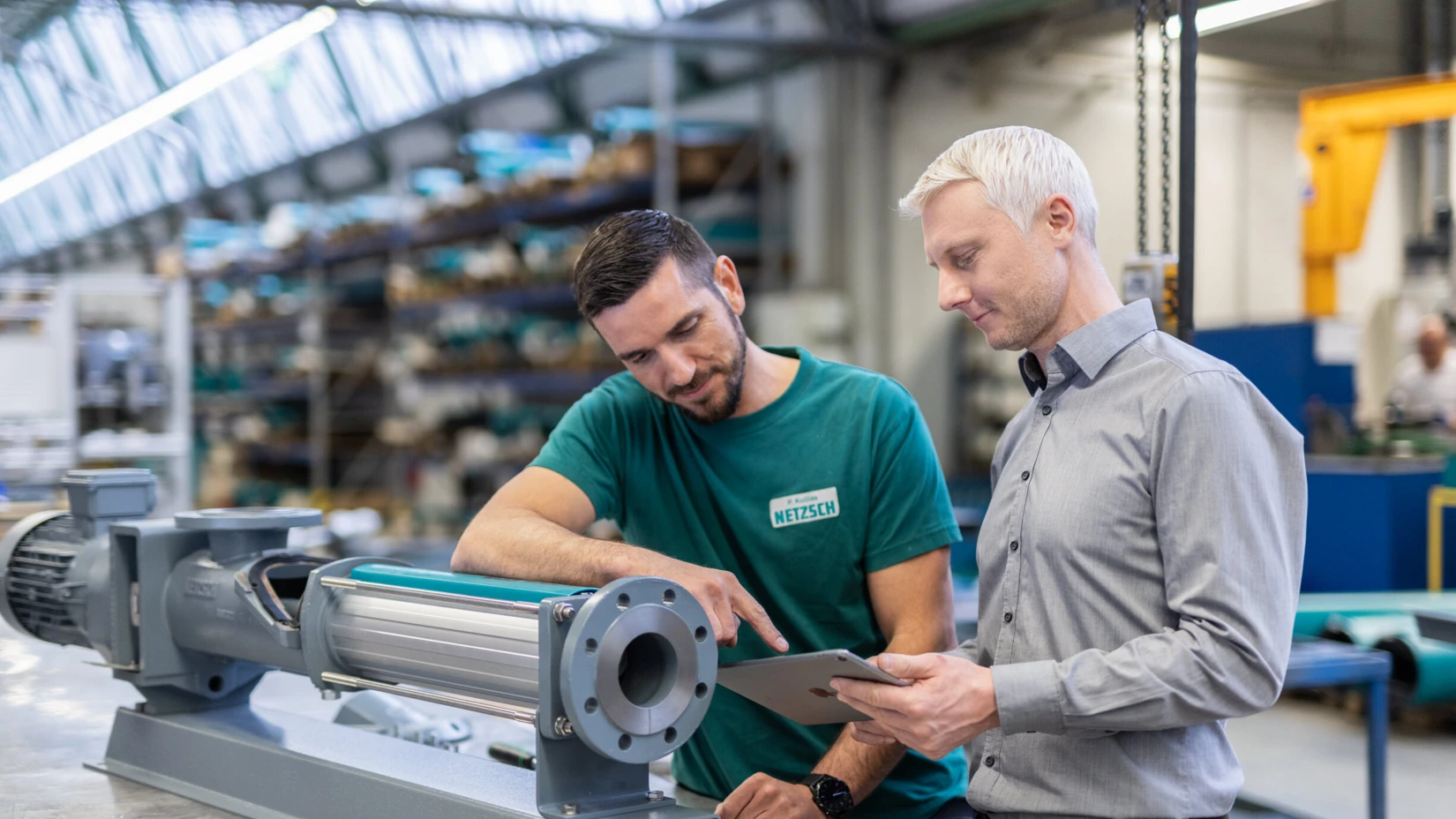 To meet demand, manufacturers have to make their production more and more efficient, but they must maintain sight of the quality of the batteries. After all, the quality of the batteries is the decisive factor for their performance. In production, the most crucial factor is the dosing accuracy of the pumps when applying battery slurry to the carrier film of the battery cells. The layer to be applied lies within a shallow tolerance range and must be metered precisely and continuously. To achieve a high-quality result, according to the current state of the art, the shear rate distribution in the pump and the shear rate profile of the medium must first be analysed separately so that the speed of the pump can be optimally adjusted. However, this results in two decisive disadvantages. Due to the separate analysis, the pump can only be adapted selectively to the shear rate profile of the medium. In addition, the viscosity measurement of the battery sludge is only carried out selectively, so high reject costs sometimes are the result. How about a system that gets to grips with this problem so that these disadvantages are a thing of the past?
Innovative system from NETZSCH solves problems in battery production
NETZSCH has developed a system that determines the shear rate profile of the medium in real time and adjusts the pump directly to the corresponding parameters so that you achieve constant dosing without deviation. In addition, the viscosity of the battery slurry is measured in real-time, so high reject costs are a thing of the past.
Are you curious now? Don't hesitate and secure your recording of our webinar!
More news from NETZSCH Pumps & Systems