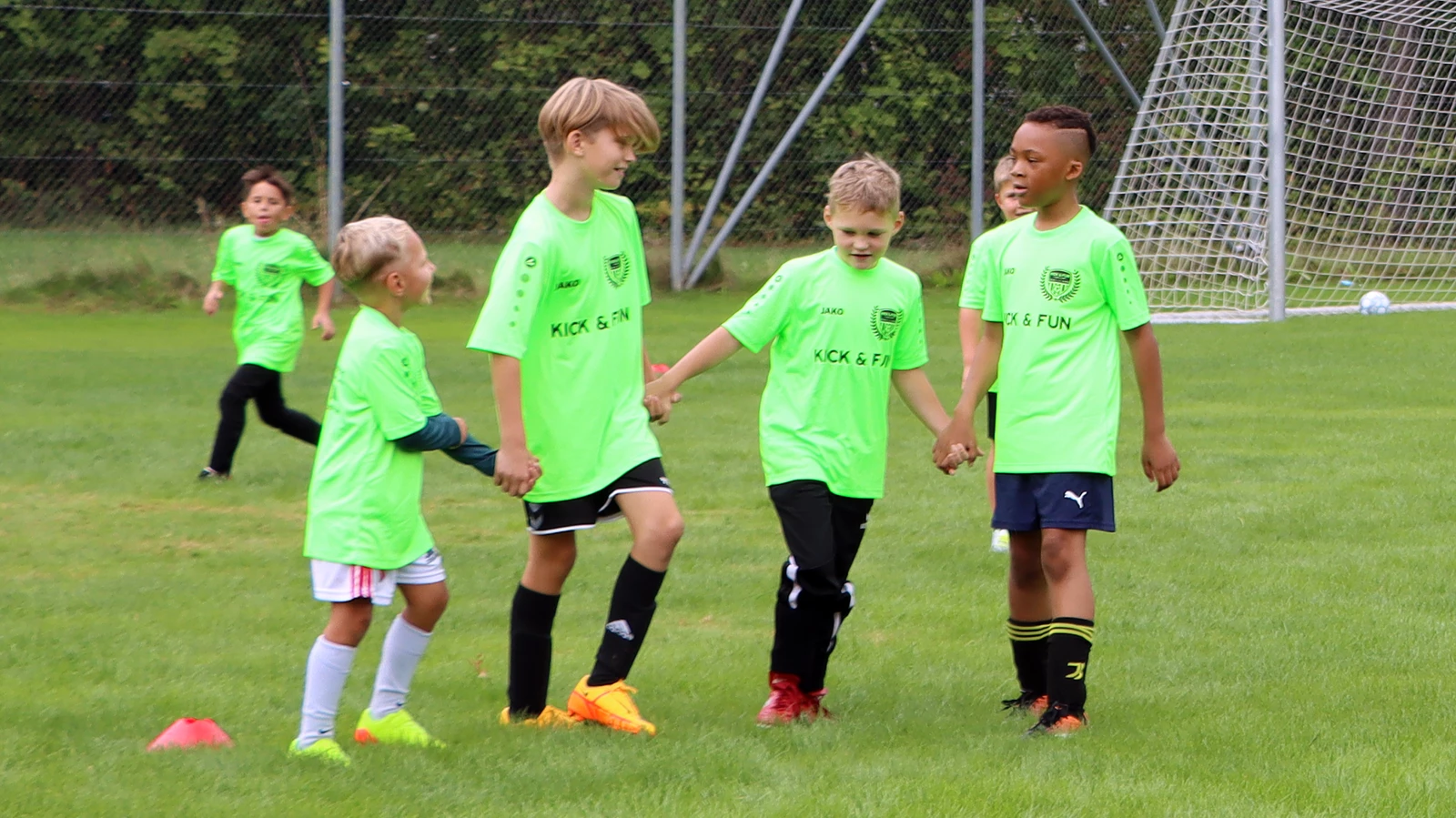 31.08.2022
NETZSCH Pumps & Systems Hands Over Donation to Integrative Football Camp
Sport, especially football, has always been considered to have a unifying effect. It brings people together and supports community and team spirit. The initiators of Kick & Fun have taken advantage of this and created a series of integrative football camps. NETZSCH Pumps & Systems is supporting the centre in Waldkraiburg for the second time this year and is again paying the participation fee for ten children from financially weak backgrounds.
The Corona pandemic brought the grassroots sport to a more or less complete standstill almost two years ago. Many children and young people could no longer pursue their beloved hobbies from one day to the following. Many children suffered significantly from the lack of opportunities for leisure activities and the resulting social distance. Time also stood still in professional sports, so professional footballer Richard Neudecker suddenly had an unusual amount of free time. Since equal opportunities and social commitment have always been significant to him, he decided to get together with his brother Tobias and their friend Daniel Häusler. He founded the Kick & Fun initiative without further ado.
Integration in the focus of the Kick & Fun initiative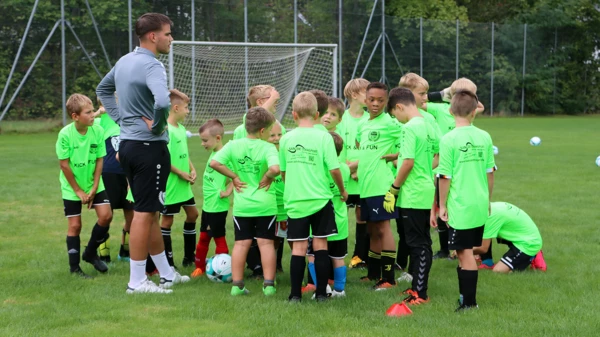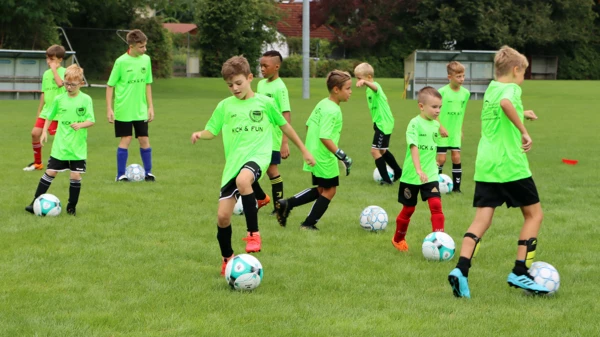 The initiative relies on the unifying effect of football and unites children of all backgrounds and genders, regardless of financial and physical conditions. The organisers also work with various institutions, so this year, nine of 25 football camps will take place in institutions for people with physical or mental disabilities. The fact that they have already been able to welcome some Ukrainian refugee children to the camps makes the three particularly happy: "These children have had a tough time in their young lives so far and have often experienced many bad things. It is all the more wonderful for us when we can bring some joy and light-heartedness back into their lives and put a smile on their faces", says R. Neudecker.
Sport and healthy food belong together. For this reason, in addition to social cohesion, the focus is also on the children's nutrition. The organisers were able to win over a supermarket chain for cooperation, which will supply the participants with fresh food during the three-day camps. Playfully, the children learn the basics of healthy nutrition. Furthermore, the social programme is rounded off by Q&A sessions with various local football professionals, football darts and a final tournament with numerous prizes.
NETZSCH enables disadvantaged children to participate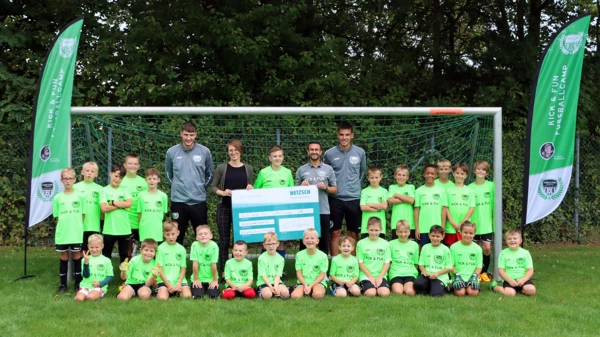 To enable as many children as possible to participate in one of the camps, NETZSCH will again pay the participation fee for ten children from financially weaker backgrounds this year.
"The Kick & Fun initiative teaches values such as equality, team spirit and fairness in its football camps. These values are also important to NETZSCH. That's why it was out of the question for us to get involved again this year and help give the children a few great days", said global marketing manager Veronika Beck when handing over the donation cheque.
The team around the three founders has already welcomed numerous participants at the events this year and thus come a little closer to their goal: Connecting children through sport and breaking down social barriers!
There are still a few places left for the remaining summer camps for those who decide spontaneously.
More news from NETZSCH Pumps & Systems