Paint & Coatings
Conveying Materials for Surface Coating
NEMO® progressing cavity pumps convey media in the paint and coatings industry
The paint and varnish industry represents one of the most versatile and challenging fields of application for NEMO® progressing cavity pumps.
The areas of application here include the reliable feeding of abrasive paper fillers and corrosive sizing agents as well as the exact dosing of viscous printing inks and lacquers.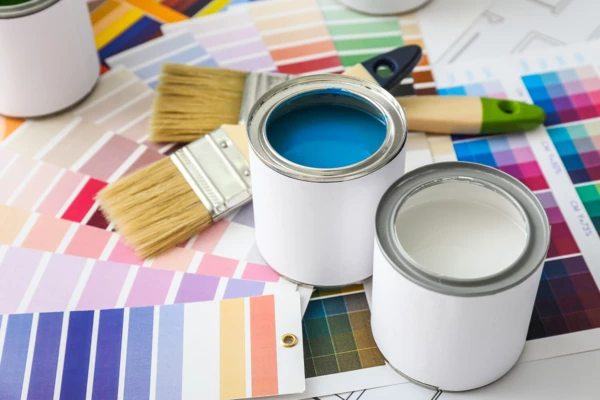 Look behind the scenes
One of the major problems facing conventional pumps is the lack of fluidity of the inks. It is not uncommon to see viscosities of 10,000 mPas or more, which means that achieving a continuous supply is very challenging and inferior pumping solutions can suffer under the stress and become blocked quickly.
Challenge accepted
A renowned printing house was struggling with repeated breakdowns of the diaphragm pumps used to refill offset ink at roughly 10,000 mPas from the transport truck to the storage tank. Because of this inadequacy, the unloading process was being greatly delayed and the pumps needed maintenance work, often requiring them to be removed completely and dismantled, a labour intensive and time consuming task.
Excellently solved
To increase performance, economy and reliability, the company decided to use our NEMO® progressing cavity pumps, a single-stage pump model with L-geometry rotor and stator allowing for a higher delivery rate at a lower differential pressure. The slim-line units with frequency inverter and smaller rotor:
Prevented excessive clamping thereby improving mechanical efficiency.
Allowed space for multiple pump installations.
Enabled easy access to the devices in case maintenance work should become necessary.
Ran more reliably and efficiently than the previously employed diaphragm pumps, which resulted in the unloading time for the ink being halved.
Positive displacement pumps from NETZSCH are used in various areas of the ink and paper industry for everything from transporting pigment sludge or additives, to processing fluids and binding agents.
Each scenario requires a different configuration for our pumps depending on their intended use, but the broad experience of our company's pump experts in this diverse market always results in a suitable combination to resolve any problem.
NEMO® BY progressing cavity pump
Medium: Offset ink
Viscosity: 10.000 cP