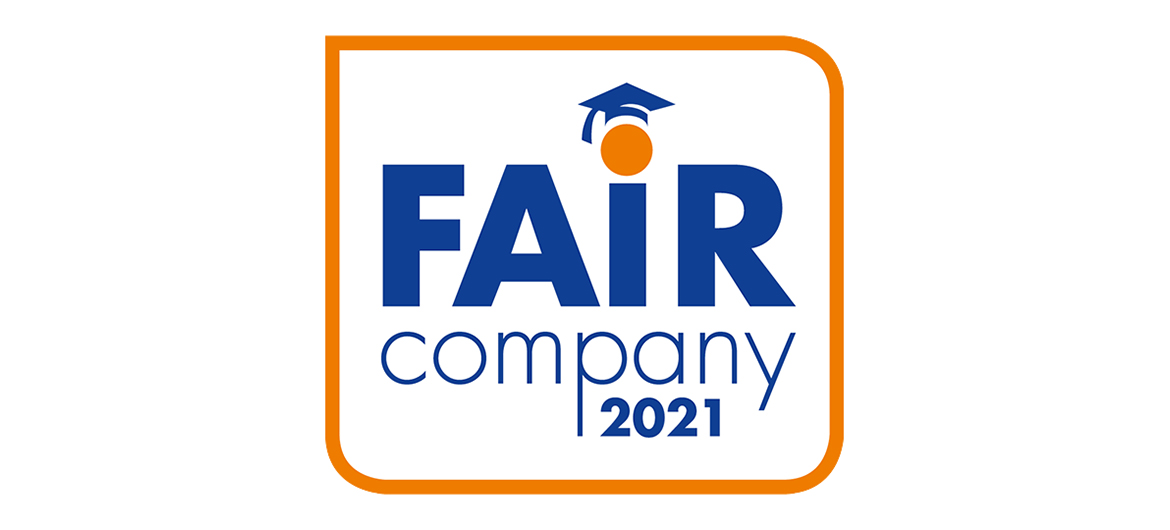 07.01.2021
NETZSCH Awarded "Fair Company" for the Tenth Time in a Row
"Generation Internship": Despite having good training, going from one fixed-term contract to the next or being taken on as trainees on full positions for a low salary, not at NETZSCH! For the tenth time in a row, the company has been named a Fair Company by the German economic newspaper Handelsblatt.
Fair Company is the largest and best-known employer initiative in Germany, which is committed to a fair working environment. The initiative is aimed specifically at career starters and young professionals. In close cooperation with the Institute for Employment and Employability (IBE) in Ludwigshafen, companies that offer young people fair working conditions and development prospects are being awarded.
NETZSCH rewarded as a Fair Company since 2012
Fair Company has been connecting companies and committed young people since 2004. Founded by the Handelsblatt, the initiative creates transparency and orientation for young professionals. The goal is to make it easier for apprentices, interns, working students or trainees to get started after their studies or with their first professional experience. NETZSCH succesfully joined the competition for the prestigious award for the first time in April 2012.
Fair conditions from the start of your career and beyond
The Fair Company Initiative was a reaction of the Handelsblatt to negative trends in the labour market and initiated an association of companies that are committed to fair conditions from the start of their careers in order to counteract the exploitation of young professionals. In the meantime, however, numerous other factors, such as fairness in the market, towards society and environment, as well as corporate culture, have come to play a major role. And surely at NETZSCH!
More news from NETZSCH Pumps & Systems