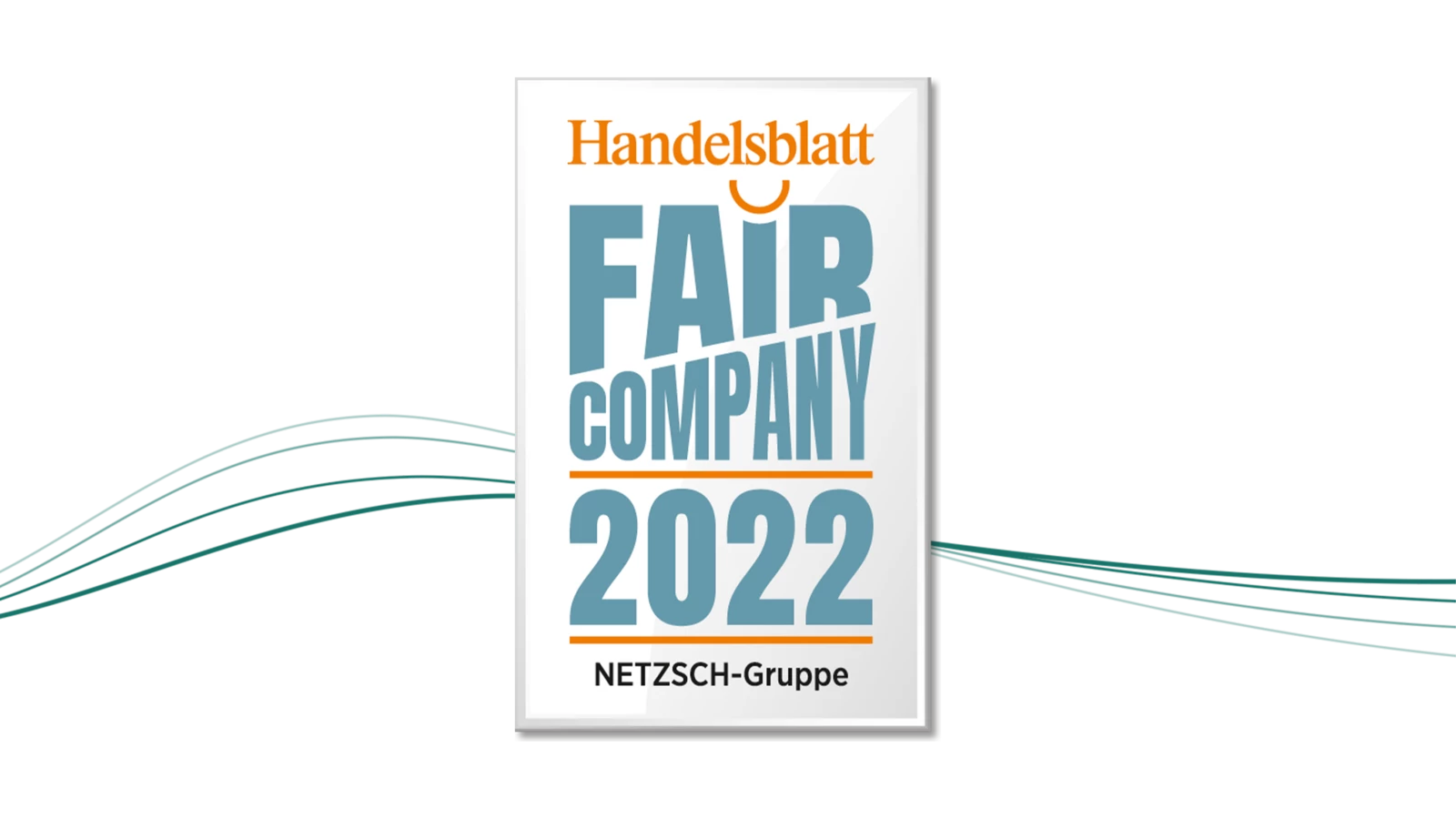 16.02.2022
NETZSCH Receives "Fair Company" Award for the Eleventh Time
The Corona pandemic is causing empty lecture halls and postponed exams, making it difficult for some young professionals to start their working lives. To make this easier and create fair conditions, the Handelsblatt started the Fair Company initiative a few years ago. NETZSCH participated in the initiative for the eleventh time in a row.
With Fair Company, Handelsblatt provides Germany's most significant and best-known employer initiative. The focus is primarily on young people beginning their careers. In cooperation with the Institute for Employment and Employability (IBE) in Ludwigshafen, companies that offer young people fair working conditions and development prospects are honoured.
Fair conditions beyond the working environment
Since its founding in 2004, the initiative, which Handelsblatt established, has created transparency and orientation for young professionals and has been working to make it easier for them to start their careers. NETZSCH applied for the coveted award for the first time in 2012 and received it right away. NETZSCH has secured the award every year in the following years until today.
NETZSCH and Fair Company - A perfect match since 2012
"The goals of the Fair Company Initiative correlate perfectly with NETZSCH's corporate values."
In addition to a fair working environment for young professionals, numerous other factors such as criteria for work organization, cooperation and leadership, corporate culture and values, commitment to employees, diversity and equal opportunities, fair conduct in the marketplace, social responsibility and sustainability are also taken into account for the assessment.
"The goals of the Fair Company initiative correlate perfectly with NETZSCH's corporate values. We have been a proud member of the Fair Company Initiative for eleven years. We are thus committed to fair conditions for students in our company", says a delighted Rita Buchner, Head of Human Resources at NETZSCH Pumps & Systems in Waldkraiburg.
More news from NETZSCH Pumps & Systems