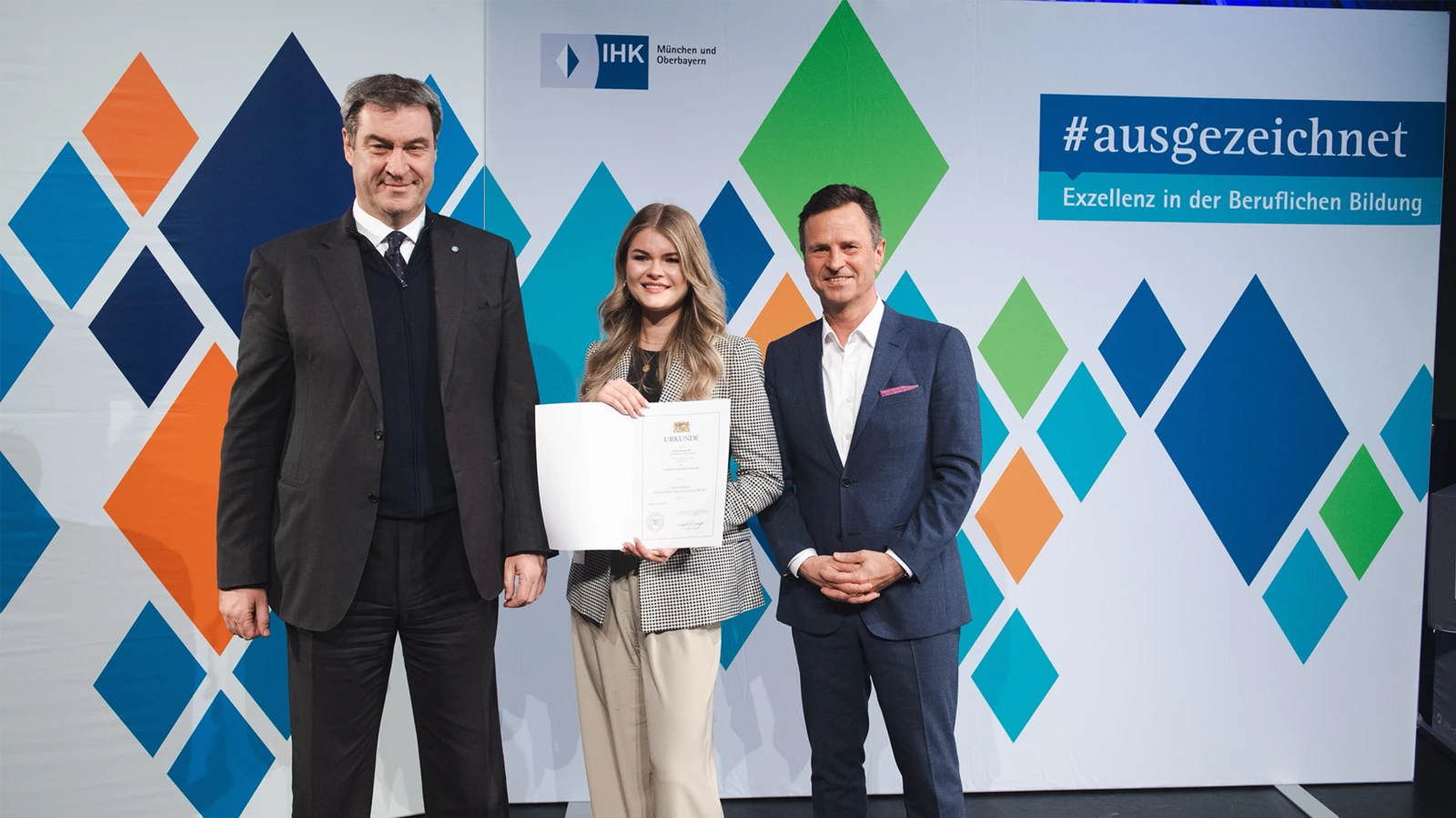 05.06.2023
NETZSCH Employee Awarded Master Award by the Bavarian State Government
Great honour for NETZSCH employee: Emily Krasowski, application engineer in the business field environment & energy at NETZSCH Pumps & Systems in Waldkraiburg, was awarded the Master Award prize by the Bavarian state government. The certificate was presented to her by Bavarian prime minister Markus Söder.
The 23-year-old completed an apprenticeship as an industrial clerk at NETZSCH and has been with the company for seven years, having successfully completed a part-time further training course to become a Bachelor Professional of Technical Management (CCI) at the Chamber of Commerce and Industry (IHK; Industrie- und Handelskammer). Her motivation was to pursue personal and professional training and to build up a broader technical knowledge.
Awarded by the state government for outstanding performance

Emily achieved outstanding results. Now she has been awarded the Master Award for her achievements: Best among the those pursuing the program Bachelor Professional of Technical Management in Upper Bavaria and the 20 percent of the best graduates of all further training courses in Upper Bavaria. The Bavarian prime minister himself presented her with the certificate. Before Emily moved to the business field environment & energy, she worked in the spare parts service after her apprenticeship. The daily work was very technology-intensive, so she attended internal technical training courses early on to further her education.
This is how Emily benefits from the training in her daily work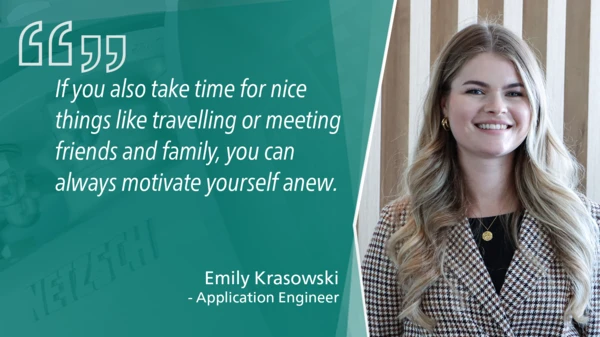 "Completing a further education program part-time is not that easy. But if you also take time for nice things like travelling or meeting friends and family, you can always motivate yourself anew", says Emily. In her current job as an application engineer, she advises customers, processes orders, designs pumps and prepares quotations. She can put her knowledge from the further training to good use in all these areas. It is not only from a professional point of view that the training has advantages: Friendships and contacts have also been established, which continue now that the training is completed.
More news from NETZSCH Pumps & Systems