brewer's grains
Brewers From Pennsylvania Counts on Bavarian Pumps
NEMO® progressing cavity pumps with open hopper convey abrasive spent grains
The NEMO® progressing cavity pump with open hopper and dry-running protection in the food industry conveys hot and abrasive spent grains in brewery.
In 1996 two friends with a passion for brewing premium beer opened the doors to the Brewing Company, a bar, restaurant and brewery in Downingtown, Pennsylvania. From a converted factory building where they brewed 1,725 barrels of beer in their first year.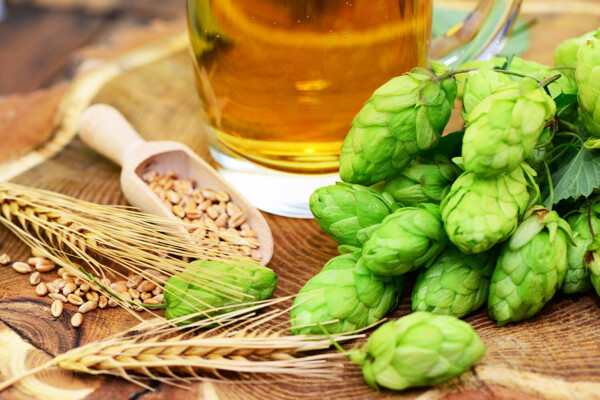 Look behind the scenes
More recently the company has opened a second, state-of-the-art brewery in Parkesburg, Pennsylvania. The 19,700 square meter building features a brew house with a production of about 10 brews a day for an annual output of approximately 225,000 barrels. For a brewery with such high demand for its premium beers, the company needs pumping equipment of the highest reliability, maintainability and service life.
Challenge accepted
Spent grain in the beer brewing process can vary in character, but it is typically hot up to 65°C and can vary widely in moisture levels. It is always abrasive, and significant pressure may need to be generated if the spent grain is to be pumped long distances.
Excellently solved
NEMO® progressing cavity pumps are designed with elastomer stators which can expand with the heat from the spent grain. To counteract this expansion, the rotor is engineered with a reduced diameter to maximize performance and minimize the torque as it rotates within the stator. In addition a dry run protection was provided with this pump. "To this point, we have done no maintenance on the NETZSCH pump in the Parkesburg brew house. We just let it run. The same NETZSCH pump that conveys spent grain in our Downingtown facility ran for four or five years before the stator needed replacing", the Vice President accords, even though the spent grain is pumped approximately 250 feet to the spent grain silos outside the brewery.
NEMO® B.Max mixing pump
Medium: Spent grain
Throughput: Volume 16 m³/h
Rotations speed: 100 up to 150 rpm
Pressure: 5 up to 18 bar
Viscosity: 10.000 cP
Temperature: 65 °C