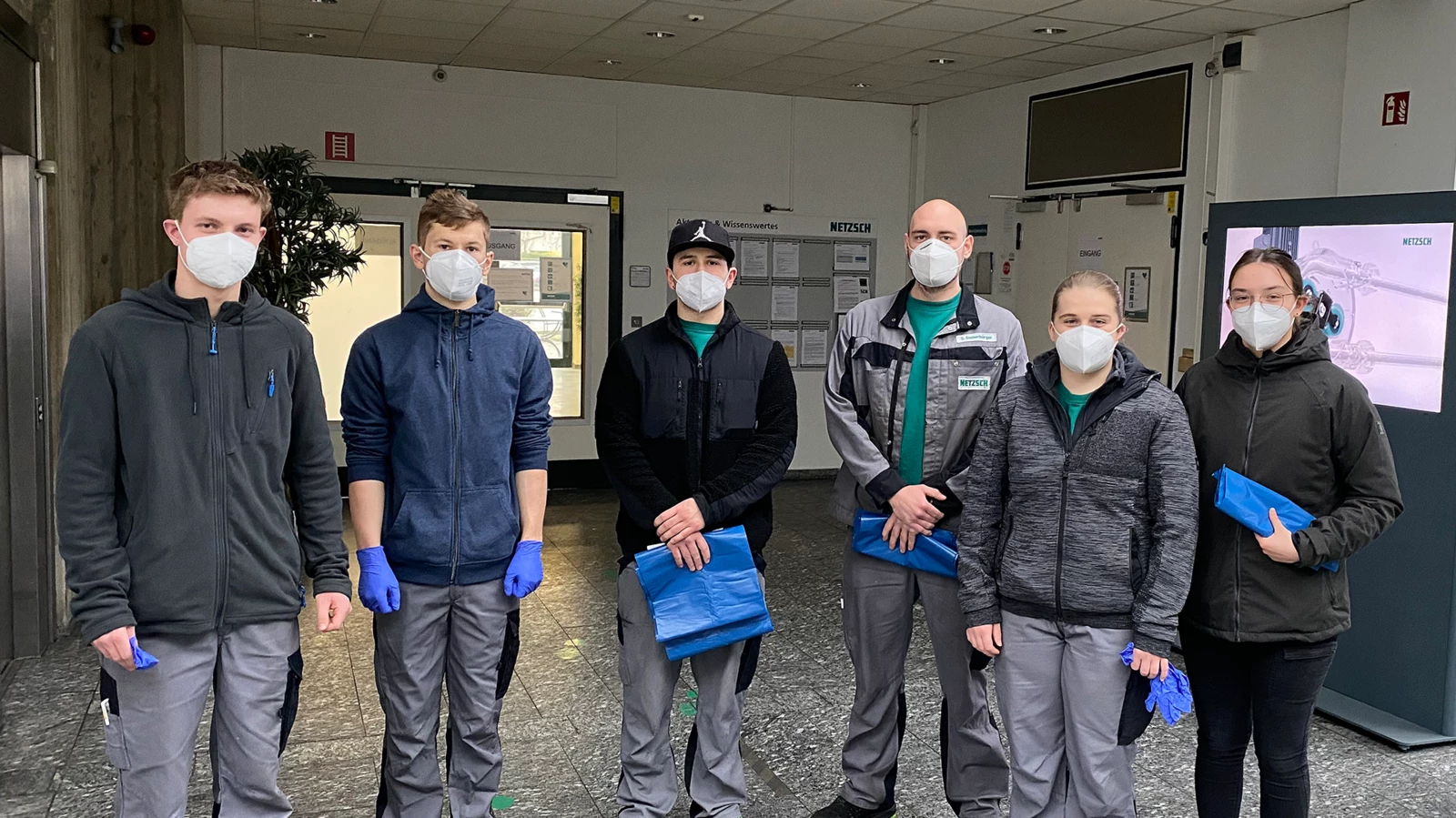 04.04.2022
NETZSCH Participates in the Environmental Initiative of the City of Waldkraiburg
For a beautiful and clean cityscape: At the beginning of April, NETZSCH trainees participated in the "Rama Dama" initiative. The campaign, initiated by the city of Waldkraiburg, takes place once a year and aims at a clean cityscape and sustainable consumption.
Last week, numerous citizens of Waldkraiburg once again responded to the city's call for "Rama Dama", which means "we clean up together". The city has been organising a clean-up campaign for several years, in which all citizens are appealed to remove rubbish in and around Waldkraiburg. The initiative aims at a clean cityscape and calls for responsible handling of waste. Proper separation is crucial here.
NETZSCH apprentices help with "Rama Dama"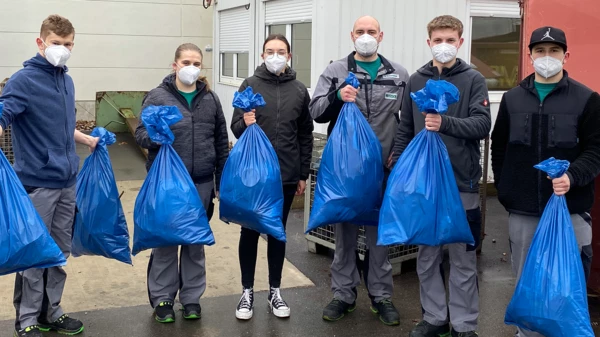 After NETZSCH had already participated in the initiative last year, there was no doubt that we would be part of it again this year. "Armed" with rubbish bags and grabbers, the trainees gathered and cleaned the streets and pavements around the plant in Waldkraiburg. "I am very pleased that our trainees were so committed again this year and were thus able to make a valuable contribution to cleanliness in Waldkraiburg", emphasises Johann Vetter, Head of Quality Management at NETZSCH.
Sustainability and environmental protection play a major role at NETZSCH. Therefore, we have been purchasing sustainable electricity since this year and also participate in numerous other initiatives, such as the Bavarian Environment and Climate Pact or the Fair Company Initiative.
Find out more about sustainability and environmental protection at NETZSCH!
More news from NETZSCH Pumps & Systems