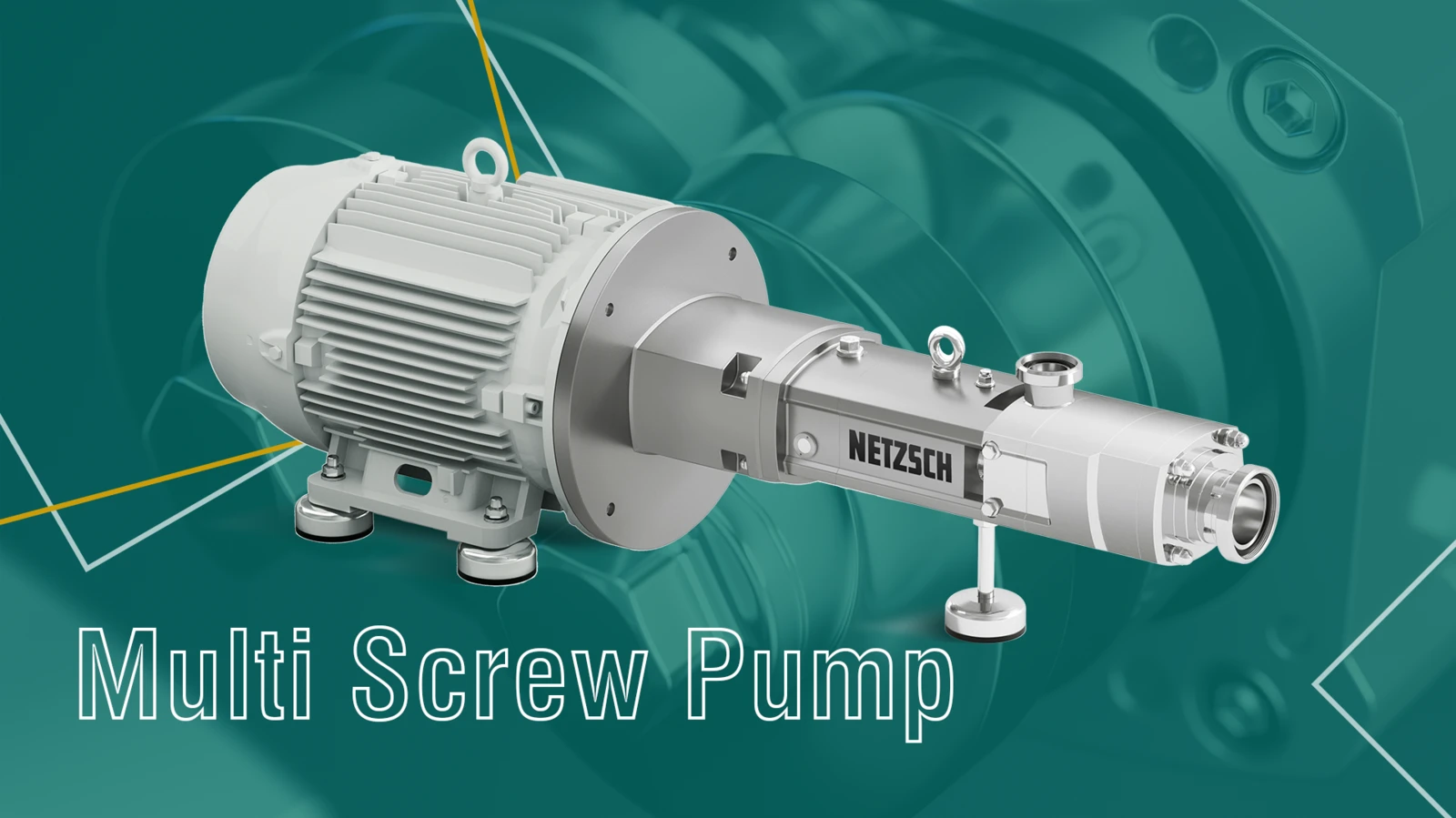 Everything you need to know about the multi screw pump can be found here. We will show you how to benefit from using a multi screw pump in various applications.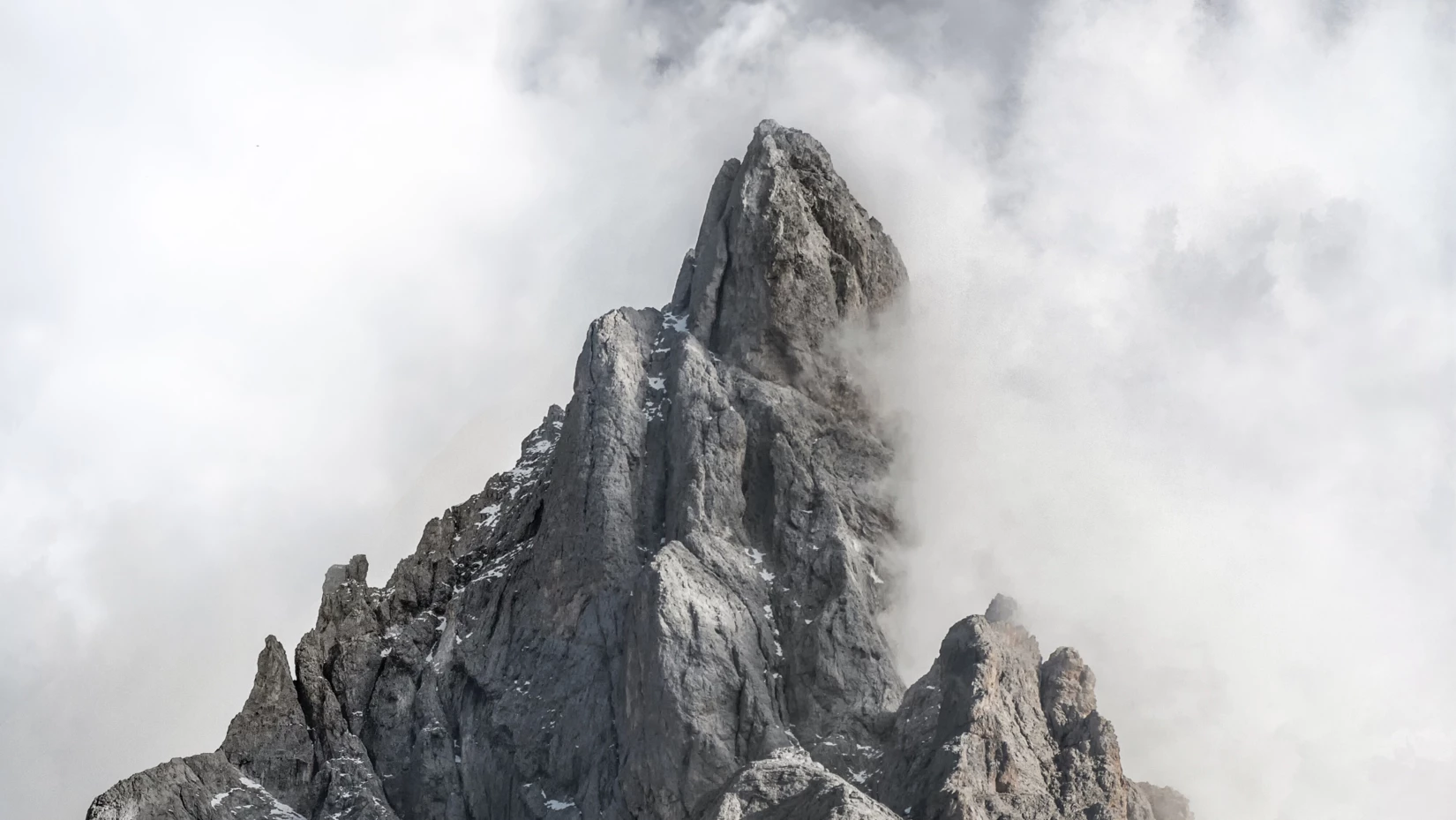 How does a multi screw pump work?
Like all other pumps in the NETZSCH portfolio, the multi screw pump belongs to the group of rotating positive displacement pumps. The rotors resemble a spindle screw, hence the name. The elementary components of a multi screw pump include the rotors and the housing that encloses the two or more counter-rotating rotors. The rotors are designed with a regular, helical profile and mesh with each other like gearwheels. The design creates cavities which form the conveying spaces. When the rotors rotate, they move out in one direction and thus convey the medium from the suction side to the pressure side. A multi screw pump can be operated much more quietly than straight-toothed gear pumps. This is due to the helical design. Thereby, you reduce your noise level in production and thus protect the health of your employees, among other things. In addition, the pump type is particularly suitable for incompressible, even viscous media, to generate high pressures.
Self-priming
NOTOS® 4NS geared twin screw pumps convince by high flow with minimal turbulence without metal-to-metal contact of the screws.
These are the benefits of a multi screw pump
A multi screw pump offers numerous advantages compared to other technologies. These include high viscosity compatibility, pulsation-free flow, high efficiency and easy cleanability - but first things first. Multi screw pumps are capable of efficiently pumping liquids with high viscosity. With a multi screw pump, you can easily handle viscous media with various viscosities, including viscous substances such as lubricant oil, syrup or sludge. Another advantage of a multi screw pump is the pulsation-free flow, which results in a uniform fluid delivery. This is particularly important in sensitive or precise applications to avoid damage to the medium or deviations in the flow rate. Nothing stands in the way of constant and pulsation-free delivery. In addition, a multi screw pump offers you a high degree of efficiency. NETZSCH multi screw pumps have been optimised using the High Efficiency Unique Design (HEUD) concept to achieve maximum performance. This design concept features precise tolerances due to state-of-the-art technology and an optimised spindle profile, as well as a relief design. Especially when pumping viscous fluids, you will benefit from the high efficiency. Their unique design principle enables efficient energy utilisation and low energy consumption. Multi screw pumps are also self-priming. Thus you no longer need foot valves, which makes the installation and operation of the pump more accessible and enables usage in applications where the medium is not under pressure. Another advantage of the multi screw pump from NETZSCH is the good cleanability. It is easy to clean (CIP - "Cleaning-In-Place-Process") and can even be kept sterile (SIP - "Sterilisation-in-Place-Process"). Cleaning can be done without an auxiliary system. With conventional CIP cleaning, an additional pump is often necessary. The NETZSCH multi screw pump, on the other hand, works as a feed pump and also as a CIP pump during the cleaning process. You no longer need a bypass, valves or additional pipes.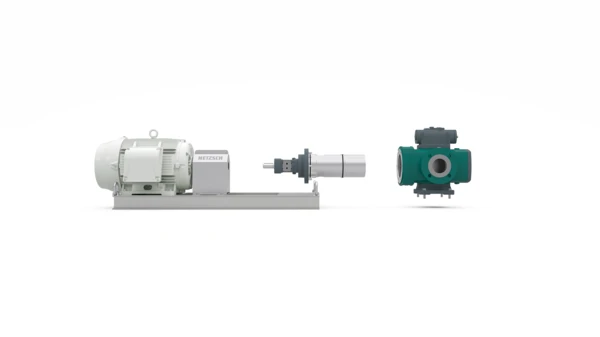 Applications of a multi screw pump
Multi screw pumps are designed to pump low to highly lubricating liquids with low viscosity and shear-sensitive or chemically aggressive media. They are primarily used in the following sectors:
In the oil and gas industry, multi screw pumps are widely used to pump various fluids such as crude oil, lubricant oil, fuels, drilling fluids and chemicals. In the chemical industry, on the other hand, they pump a variety of viscous media such as liquids and suspensions. But multi screw pumps are also used in the food and beverage industry to pump products such as syrups, sauces, creams, chocolate and other viscous materials. In the pharmaceutical industry, multi screw pumps are used to pump medicines, suspensions or ointments. And in the paper and pulp industry, multi screw pumps convey various liquids such as colours, adhesives and chemicals during the manufacturing process. Another field of application is mining and mineral processing. Here, multi screw pumps can be used to pump slurries, ores, overburden and other materials. But a multi screw pump is also used in power generation, especially for pumping fuels, lubricants and coolants in power plants.
Multi screw pumps in the NETZSCH product portfolio
As a global specialist in handling complex media, NETZSCH offers five different versions of multi screw pumps. These include three industrial sector variants and two versions for hygienic applications. Depending on the individual requirement and medium, our experts will find the right model together with you. An overview of all multi screw pumps out of the NETZSCH product portfolio:
However, we support you as a partner even after you have purchased the pump. We provide support from commissioning and maintenance to repair and modernisation of your pump. Thanks to our worldwide service network, we are available 24/7 in case of emergency.
More news from NETZSCH Pumps & Systems