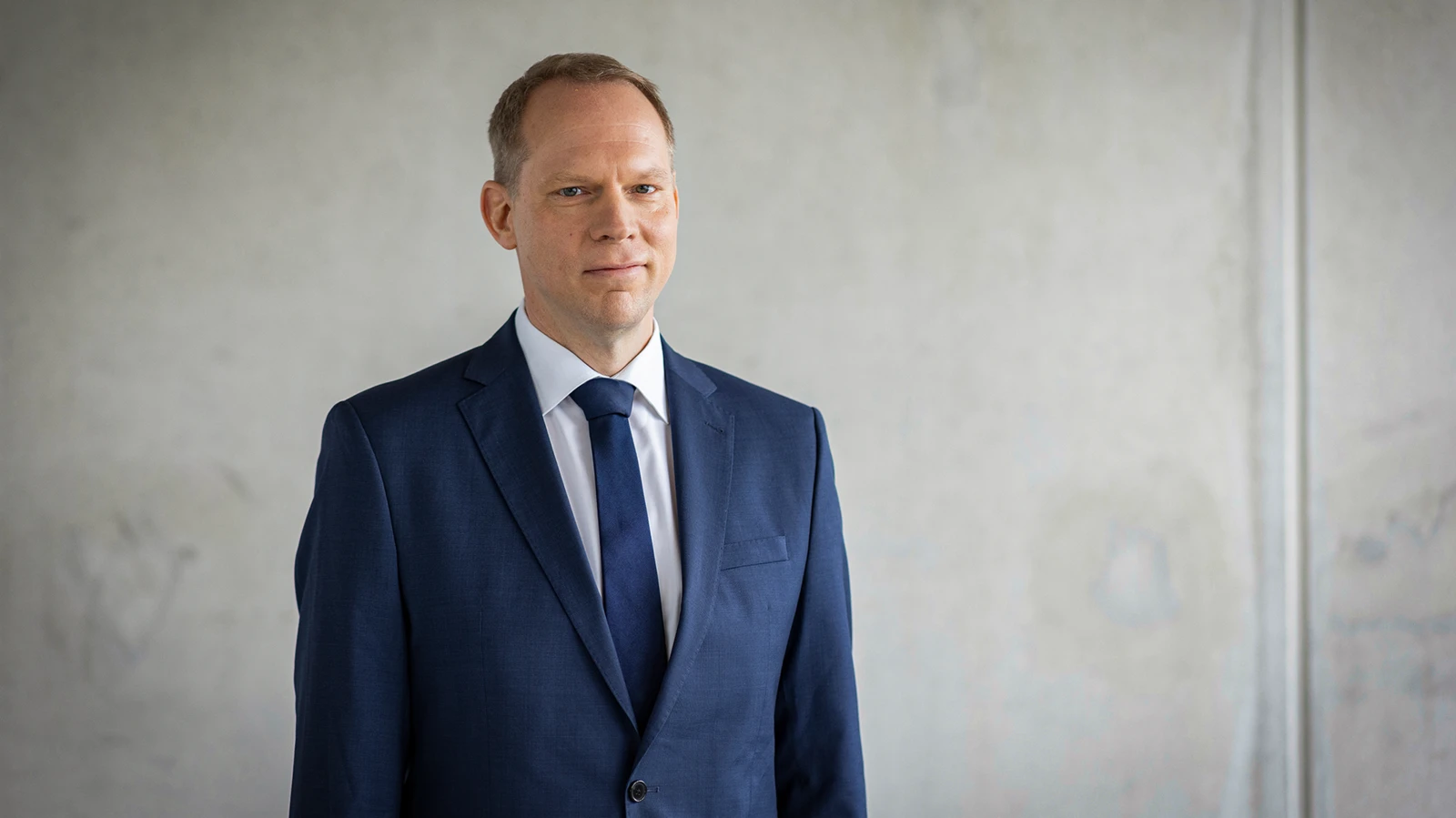 16.01.2023
Jens Heidkötter: "Our Vision Is to Be the Preferred Supplier for Complex Fluid Management"
Exactly three years have passed since Jens Heidkötter took over as managing director at NETZSCH Pumps & Systems. Reason enough to look back on the first 36 months, which have been extremely exciting.
We spoke with the managing director about the challenges, goals and advantages of NETZSCH.
What is your conclusion after the first three years?
Absolutely positive. Even before my first day, it was clear that the business unit Pumps & Systems and, thus, the NPS are excellently positioned. The reputation of our products and services, the history of the NETZSCH Group and ultimately, the key financial figures hardly allowed any other interpretation, even without detailed knowledge. However, I was pleasantly surprised by how good the dynamics and cooperation are. But that's precisely what success is required, especially during the Corona pandemic, the cyber-attack, the supply chain issue and now the Ukraine war. Of course, there remain enough issues to tackle. So it was never dull, and it probably never will be.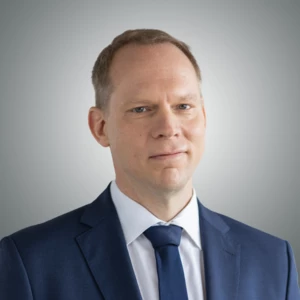 "We will undoubtedly play to our proven strengths to achieve our strategic goals, but we must also open ourselves up to other ways of dealing with new challenges."
Heidkötter: "Will help us implement customer-centric innovation"
What challenges do you expect to face in the future?
We must learn to deal with increasing uncertainty in all areas, even in our conservative business. In the short term, we will probably have to deal with decreasing demand and higher cost pressure on the supplier and personnel side. We will undoubtedly play to our proven strengths to achieve our strategic goals, but we must also open ourselves up to other ways of dealing with new challenges. This will help us to implement customer-centred digital innovation and to identify disruptive trends in the market. We are on the right track if we understand the increasing shortage of skilled workers, especially in Germany, as a problem and actively address it. We must therefore remain an attractive employer. This is one of many reasons lighthouse projects like our NETZSCH Campus in Waldkraiburg are so important. Last but not least, as a company, we have to face up to our social responsibility in terms of sustainability. This applies to our products, the way they are produced and how we as a company deal with fossil resources in particular. We have set an ambitious agenda for all areas within our Strategy27, which needs to be implemented. We can already see the first results in our new energy concept at the NETZSCH Campus, which is based almost exclusively on green energy.
The construction of the new NETZSCH Campus in Waldkraiburg is currently in its final phase.
How NETZSCH will achieve its goals in the coming years
What are the goals for the following years?
Our vision for the business unit is to be the preferred supplier for complex fluid management until 2027. On the market side, this means for NPS to consolidate our market leadership in progressing cavity pumps in EMEA while gaining significant market power in the rest of our product portfolio. These are challenging goals for our sales department. Still, given the exciting initiatives introduced by our colleagues in the strategy process, Sales 4.0 and our battery business are just two examples, I am confident we will succeed. For NPS, the main task in operations will be to implement our modern production at the NETZSCH Campus in Waldkraiburg as efficiently as possible and by the profitability calculation. This is not just about the processes in our new assembly hall but also about the entire value flow on the Campus. Our mission statement was and still is to operate the most efficient positive displacement pump factory in the world, and we will undoubtedly be judged on this. Embedded in our global operations strategy, we will have the best conditions to be the industry's benchmark in the future. This should also result in excellent delivery performance in terms of quality and delivery time at competitive prices for our customers. In addition, on the development side, we want to continue to provide the best possible support for the existing product series and think outside the box in a customer-centred way. Additive manufacturing, new business models, artificial intelligence and other topics may still play a subordinate role shortly, but they already rightly play an essential role in our Strategy27. All in all, it's an inspiring agenda, and there should be something for everyone.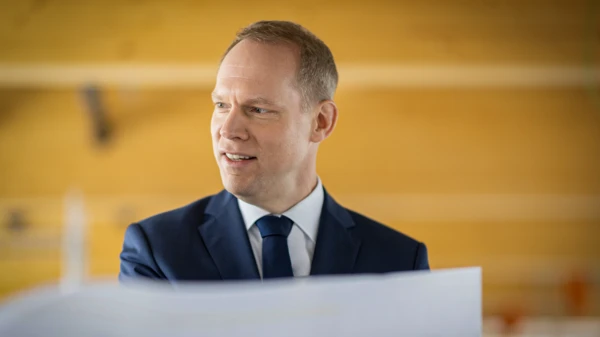 How do you want to achieve the goals?
We have broken down our goals into initiatives, which are now being worked on by the teams and transparently monitored by our strategy controlling. However, due to the increased uncertainty mentioned above, we must regularly ask ourselves whether we are on the right track. Therefore, it will be essential to bundle resources in the right places, to readjust and - very importantly - to keep our organisation manageable. We will also occasionally abandon projects without seeing this as a failure. We take the results of our staff satisfaction survey seriously - that is why we understand the suggestions expressed there as a work order to do something differently. Achieving our strategic goals will only be possible with motivated and efficient employees.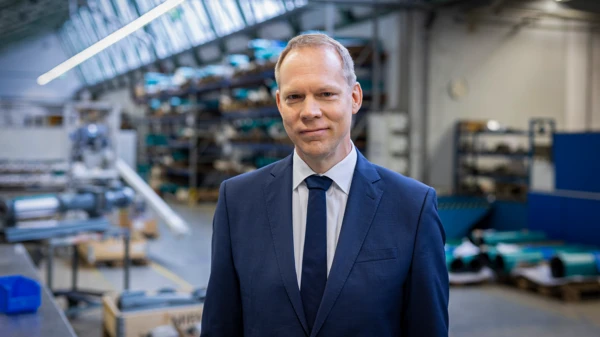 What NETZSCH customers can look forward to in the future
What makes NETZSCH so unique?
Of course, many attractive family-owned companies in the German SME sector exist. However, I am fascinated by the NETZSCH DNA, which can be felt across all business units and all continents. It isn't easy to describe and yet easily recognisable. Primarily, this has to do with the solidity of the company over generations and, therefore, cannot be copied by other companies - a real competitive advantage, in my view. For this reason, we have an incredible number of talented, motivated and at the same time loyal employees in Waldkraiburg, but also at all other locations around the world. In such an environment, it is a pleasure to take on responsibility.
What can customers look forward to in the future?
Our current customer satisfaction survey has again produced incredible approval ratings in all relevant areas. First of all, we can be very proud of this. This means we continue to be close to our customers to meet their requirements as partners. In the future, our customers can also look forward to even more holistic support from us - less product-oriented and more solution-oriented - in line with our mission: "OUR PIONEERING FLUID MANAGEMENT SOLUTIONS CONTRIBUTE TO A BETTER WORLD".
More news from NETZSCH Pumps & Systems