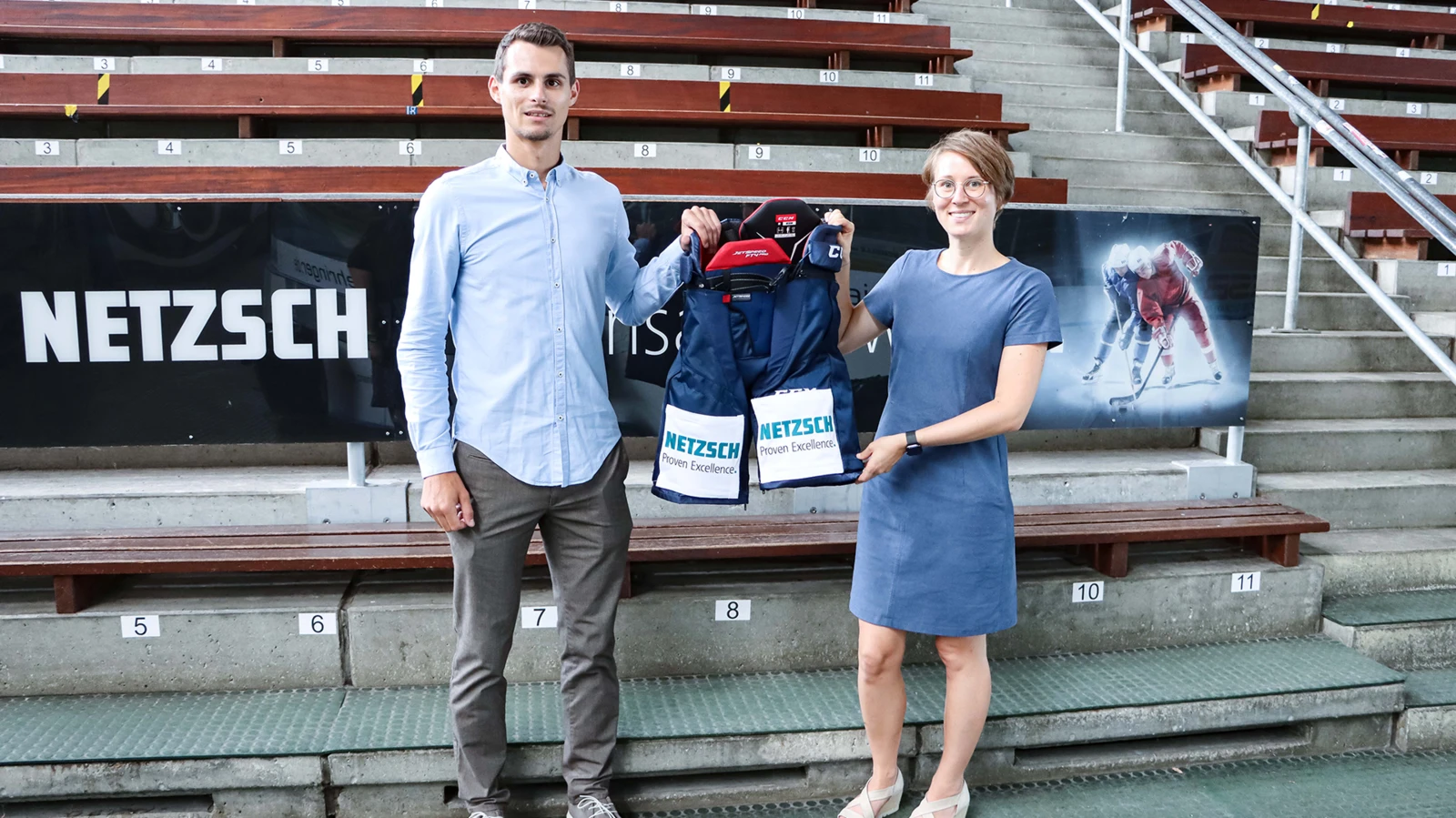 27.09.2023
Promising Partnership: NETZSCH Sponsors EHC Waldkraiburg for the Next Three Years
In the region for the region: To NETZSCH Pumps & Systems, this means much more than just the products! With the start of the new season, the shorts of the "OansBee" of the EHC Waldkraiburg, as the second team of the regional league club is called, are embellished with the logo of NETZSCH. For the next three years, the emblem of the global specialist in handling complex media with headquarters in Waldkraiburg will now be emblazoned on the shorts of the second team of the local club.
NETZSCH has been one of the gold sponsors of the EHC Waldkraiburg for several years. The company from Waldkraiburg is very keen on supporting regional clubs and organisations. Shortly before the first test game of the "OansBee", Veronika Beck, head of global marketing at NETZSCH, and Timo Greimel, goalkeeper of the second team, met to hand over the new trousers. "We are very pleased that NETZSCH is supporting us financially for the next three seasons", Timo Greimel. "We are proud to be sponsored by a local company. NETZSCH also employs some of our players."
NETZSCH and the EHC Waldkraiburg: Together we strive for success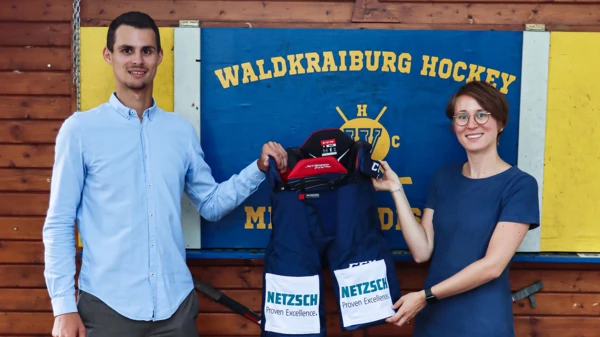 The team is already looking forward to the new season. The first home match of the upcoming season will take place on Friday, 27 October, against Holzkirchen in the Raiffeisen Arena in Waldkraiburg. The goal of the "OansBee" is to participate in the playoffs, as they did last season when they made it to the quarter-finals. "We wish the EHC all the best and much success for the new season! I am pleased that we can support a local club", says Beck.
The team will present the newly printed shorts with the NETZSCH logo for the first time on Friday, 29 September, in a test match against the local rivals ESC Dorfen. May the partnership be a promising one.
More news from NETZSCH Pumps & Systems