Chemicals
Tank Truck Emptying in the Chemical Industry
The TORNADO® T.Proc® in all-metal design empties without interruption
The all metal design of the TORNADO® T.Proc® rotary lobe pump ensures trouble-free control operation when emptying tank trucks despite the most demanding conditions.
Emptying tankers can cause problems for many pumping processes.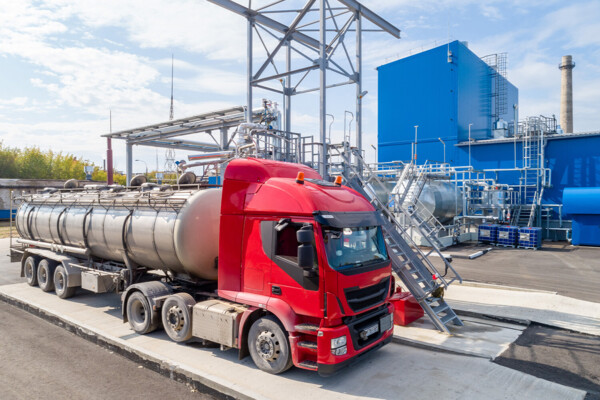 Chemical Industry
The chemical industry impacts our lives daily. Without it, countless products so familiar to us could not exist like car components, computers, cleaning supplies, and dental prosthetics.
Challenge accepted
The chemical industry includes diverse applications that result in the need to convey an extensive variety of products, including such substances as softeners, adhesives, urea, dispersions, hydrogen peroxides, kaolin, PVC, PVA, resins, and titanium dioxide. With over 150,000 NETZSCH pumps in the field over the last five decades for the chemical industry alone, NETZSCH offers the experience you need to match your requirements.
Excellently solved
Pumps made of conventional materials such as stainless steel and cast iron are not always appropriate, especially in the chemical industry so NETZSCH offers NEMO PUMPS® in materials such as duplex stainless steel, Hastelloy®, Uranus® or titanium. Your NETZSCH team of experts will help you find the perfect solution for your specific application.
TORNADO® T.Proc® rotary lobe pump
Product: Tenside
Throughput volume: 15 to 20m³/h
Pressure: 4 bar
Viscosity: Up to 50.000 cP