wastewater and sludge
Pumping of High Strength Sewage Sludge in Wastewater Treatment Plant
Rotating positive-displacement pumps have been used for decades in wastewater and sludge treatment as handling systems for all types of substances.
Due to their regulatory properties, these pumps deliver secure, dependable, and efficient processing.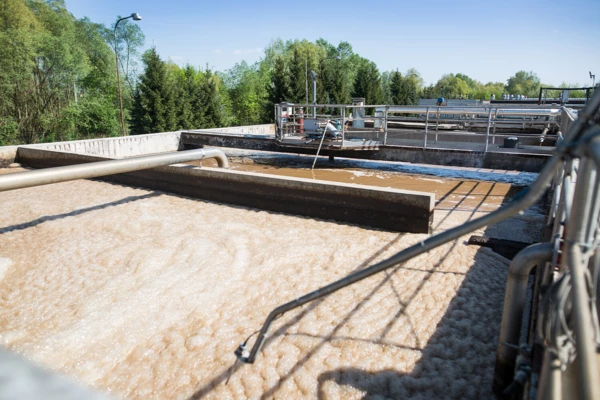 Along with sand additives, wastewater being treated often contains coarse floating pollutants, decomposing matter, sludge-generating particulate materials, dissolved organic matter and bacteria.
None of these substances present any problem for NETZSCH Pumps and Grinding Systems: Our NEMO® Progressing Cavity Pumps and NETZSCH TORNADO® Rotary Lobe Pumps, along with the NEMO® M-Ovas® provide you with the optimal technical solution for your application.
The NEMO® BF hopper shaped progressing cavity pump with aBP-Module® prevents bridging in all branches of industry.
NEMO® BF hopper pump with aBP modules® conveys solid sewage sludge
NETZSCH developed the NEMO® BF hopper shaped pump with aBP-Module®, especially for highly viscous, stab-resistant and crumbly media. This consists of a top shaft with flat spoked wheels mounted on the inside. The wheels sit deep in the shaft and close to the wall. If they rotate, this affects the material being conveyed, as if the entire sides of the shaft were moving. Thus, using the NEMO® BF pump to convey solid sewage sludge prevents clogging and bridging.
The following flow chart shows the individual processing steps in wastewater treatment for communal and industrial sewage plants, from inflow to discharge into the disposal system, along with the corresponding sludge treatment.
NEMO® BF hopper shaped pump with aBP-Module®
Product: Sewage sludge
Throughput volume: 2 up to 5 m³/h
Rotations speed: Under 30 rpm
Pressure: 12 up to 15 bar
Dry matter contents: 25-35%
Viscosity: Between 10 and 22 Pas
Product: Sewage sludge
Throughput volume: 2 up to 5 m³/h
Rotations speed: Under 30 rpm
Pressure: 12 up to 15 bar
Dry matter contents: 25 to 35 %
Viscosity: Between 10 and 22 Pas