condensed milk
Reliable Production in a Dairy in the US State of Wisconsin
NEMO® progressing cavity pumps convey hygienically without wear and lubrication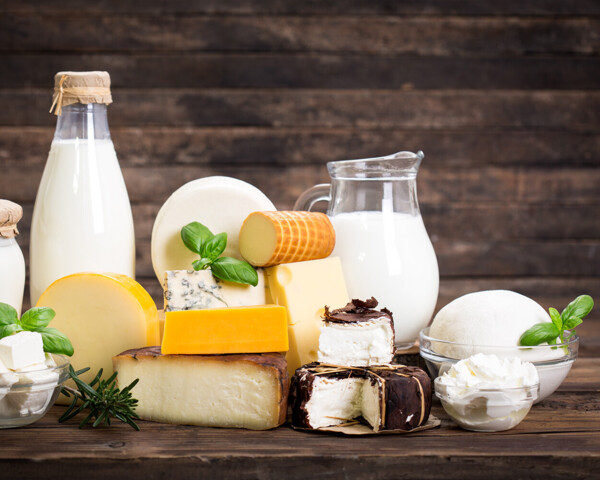 Dairy
Milk production is over 6000 years old, so it is no surprise that milk and dairy products have come to play an important role in our daily dietary preferences. It is also no surprise that innovations and structural changes in the large milk-producing countries not only have reduced delivery frequency from twice daily to every second or third day but have also improved the end product itself. Raw milk requires sanitary handling and additional processing to ensure that the milk and its derivatives suffer no loss in quality between the barnyard and the supermarket.
The predominant consideration when designing handling systems for this industry is to ensure the quality of the end products. Because of the flow behavior characteristics, products like yogurt, cream or pudding, for example, can be ruined as a result of improper handling and conveying.
At NETZSCH, years of experience in the design and manufacture of pumps for the dairy industry has yielded variety of pumping solutions to meet the specific processing needs and rigorous sanitary requirements associated with these products. NEMO® Progressing Cavity Pumps are able to gently convey products of high viscosity - with or without solid content - in an almost pulsation-free manner. Crevice-free construction and polished surfaces make our Sanitary and Aseptic Pumps capable of meeting the demanding hygienic standards of leading dairy companies. In addition, these pumps are designed with CIP (cleaning-in-place) or sterilized with steam SIP (sterilization-in-place) ports for easy cleaning. Contact us and we will be happy to provide a solution for your application!
NEMO® BH hygienic pump
Product: Sweetened condensed milk
Throughput volume: 9.0 m³/h
Rotations speed: 158 rpm
Pressure: 10.3 bar
Viscosity: 1500 to 5000 cP