fruit juices
Convey Juices From Containers With Almost No Residue
The NBE barrel emptying unit self-priming and easy to clean
The self-priming NBE container emptying system, which is easy to clean due to its design, conveys liquids from containers in the food industry without leaving any residue.
Juices and other drinks generally cause few problems when it comes to a company's internal material logistics - thanks to their good flow characteristics, they are easy to convey and empty out. However, such straightforward handling also leads to poor practices in terms of hygiene, such as when juice is openly decanted so that contaminants can enter the system.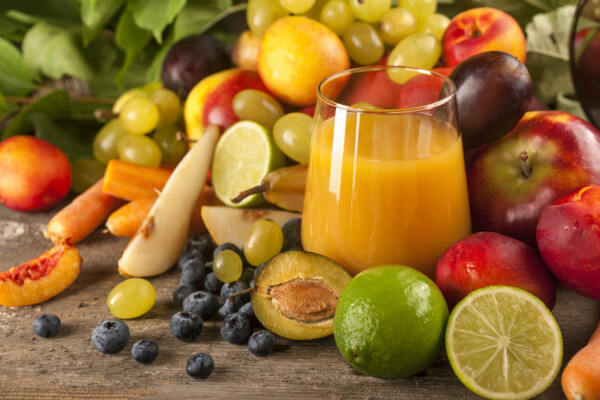 Look behind the scenes
Users of the barrel emptying system in the food industry include a manufacturer of fruit juice bottling systems with processing lines where juice concentrate is delivered in barrels.
Challenge accepted
To convey the contents for further processing, the barrels used to be placed in a tilting unit to be emptied into a hopper. Inserting and pivoting the full barrels, however, was very time-consuming and barrels could not be emptied completely, which necessitated extensive cleaning. Hygiene was even more problematic, as the juice is decanted a number of times in the process and is therefore susceptible to foreign matter.
Excellently solved
To make this processing step simpler and safer, the company switched its filling lines from the tilting unit to the NBE 200 barrel emptying system from NETZSCH. The system consists of a progressing cavity pump hung vertically in a frame and fitted with a follower plate at the pump inlet. The size of the plate is tailored to the barrel to be emptied and is fitted with an elastomer sleeve so that it closes airtight to the barrel. When the pump is switched on, a vacuum forms and the barrel emptying system begins automatically to suck towards the floor. The light pressure exerted by the plate on the product prevents air pockets and ensures continuous conveying. Almost the entire volume can then be processed with only around one percent left in the barrel. A system with a flow of 11.6 m³/h at 188 rpm and maximum twelve bar pressure was installed for the fruit juice bottling systems manufacturer. The bottle filler can empty one barrel per minute leaving almost no residues – and thanks to the optional integrated roller conveyor, the barrels are also exchanged quickly.
Barrel emptying system with NEMO® BH pump
Product: Fruit juice
Throughput volume: 11.6 m³/h
Rotary speed: 188 rpm
Pressure: 12 bar