The NEMO® SH Sanitary Advanced Plus Pump is employed for sanitary applications in the food products, pharmaceutical, cosmetic and chemical/biochemical industries to provide continuous, pressure-stable, gentle and low-pulsation conveyance with optimal cleaning and metering in proportion to speed.
The design with bearing housing and free shaft ends enables allows you to select any drive type.
Various regulatory agencies have set specifications for a sanitary configuration of components and machines, as well as for component cleanability. NEMO PUMPS® are designed, produced and inspected in accordance with the regulations of the QHD (Qualified Hygienic Design). The materials used are approved by the FDA (Food and Drug Administration). In addition, NEMO® Sanitary and Aseptic Eccentric Screw Pumps meet the 3-A Sanitary Standards specifications of the United States and are GOST-R certified (a Russian certificate of conformity).
Features of the NEMO® SH Sanitary Advanced Plus Pumps
continuous low-pulsation pumping unaffected by fluctuations in pressure and viscosity
capacity in proportion to rotation speed with precision metering over a broad speed range
high suction and pressure capability without valves
reversible pumping direction
stator with conically-shaped entrance for optimal filling of the pumping chamber
NEMO® SH Sanitary Advanced Plus Pumps offer you:
flexible rod design for uncompromising hygiene and long service life
gentle product conveyance
long production cycles with contamination-proof, sterile pump construction
CIP and SIP capability
product admission under vacuum conditions up to almost an absolute vacuum
open, patented sanitary joints for sticky substances
elastomers approved for food products in accordance with FDA and BfR
horizontal and vertical installation
easy serviceability
Advantages of the NEMO® SH Sanitary Advanced Plus Pump:
food-suitable shaft seals, with compression-proof bolted seal casing, enable reversal of rotational direction and thereby also of the direction of pumping, up to the maximum pump pressure
streamlined, crevice-free housing model prevents sedimentation of the product
all product-contacting surfaces are polished to prevent build-up of the product and facilitate to cleaning
the pump housing and stator can be optionally heated
Take advantage of our decades of experience and expertise in positive displacement pump manufacture.
Your edge – process stability even under great demands!
NEMO® SH Plus hygienic pump meets numerous hygiene guidelines
NEMO® pumps are designed, manufactured and tested in accordance with FDA (Food and Drug Administration) and EU-VO 1935/2004 (EU regulation on food contact materials). Furthermore, NEMO® hygienic and aseptic progressive cavity pumps comply with the regulations of the 3-A Sanitary Standard of the USA and are GOST-R (certificate of conformity for Russia).
Advantages
Heat
Optional heating of pump housing and stator
Pressure
Direction of rotation and thus reversal of the conveyance direction up to the maximum pump pressure
Cleaning
All product-contacting surfaces are polished to prevent build-up of the product and facilitate cleaning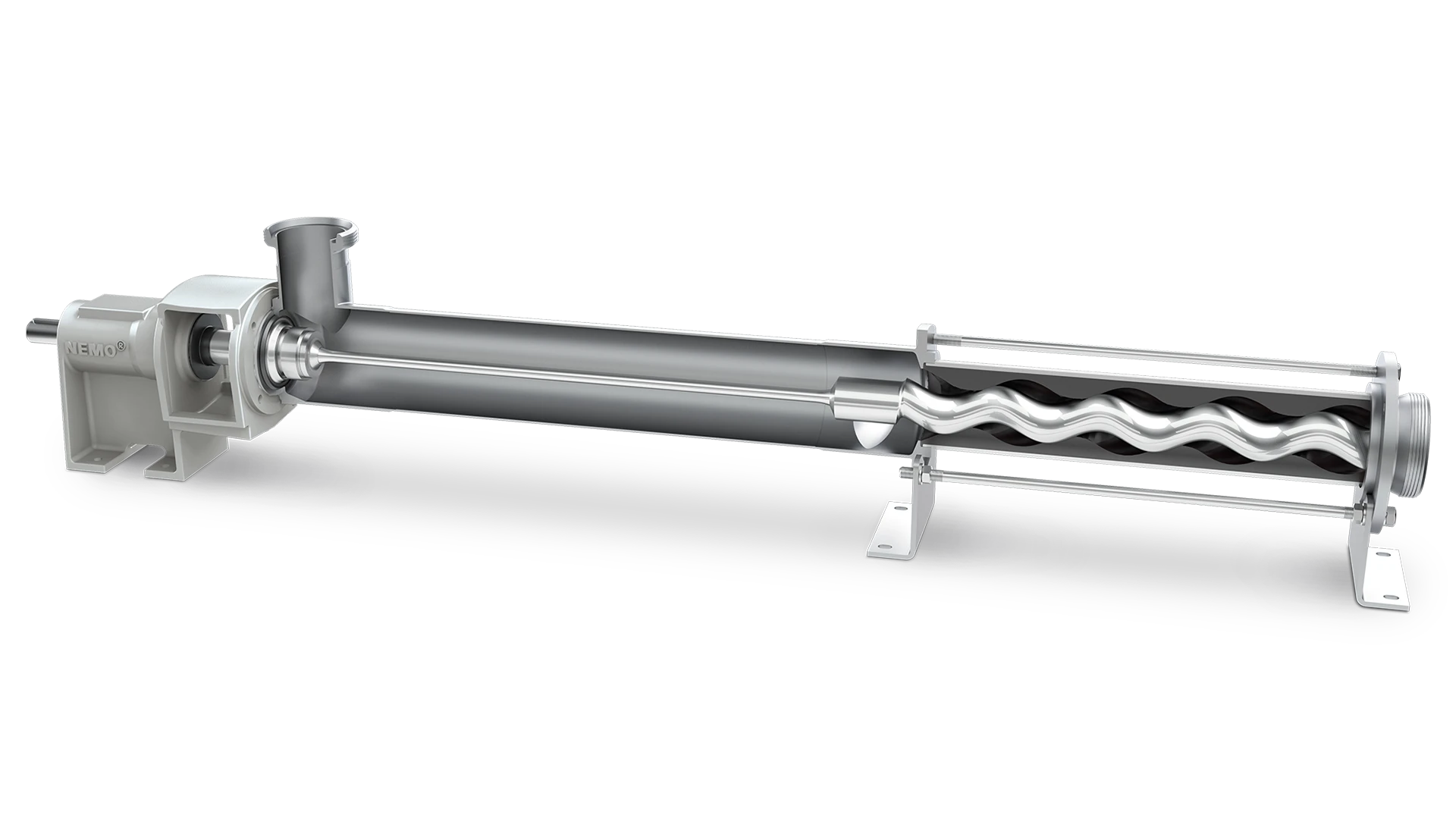 In two geometries and with polished surfaces.
For changing temperatures, a patented stator with reduced elastomer wall thickness is used. In addition, a thermal stator protector (STP-2 or STP-D) provides protection against overheating and dry running. The stator inlet has a hopper-shaped opening for improved feed into the conveying chamber.
The all-purpose flexible rod used for the transfer of power from the drive to the rotor in the NEMO® SH Plus
hygienic pump
is corrosion-resistant as well as dead-space, wear- and maintenance-free, because no components move against each other as they do in joints. Neither lubricants nor seals are needed, so the lubricative properties of the pumped product need not even be taken into account. This is ideal for sensitive substances with or without suspended solids and for uncompromising hygiene.
Shaft seals suitable for contact with foodstuffs, with compression-proof, bolted shaft seal housing, enable a reversal of the direction of rotation up to the maximum pumping pressure.
Made of stainless steel (optional).
The design with bearing housing and free shaft ends enables the universal employment of any drive type.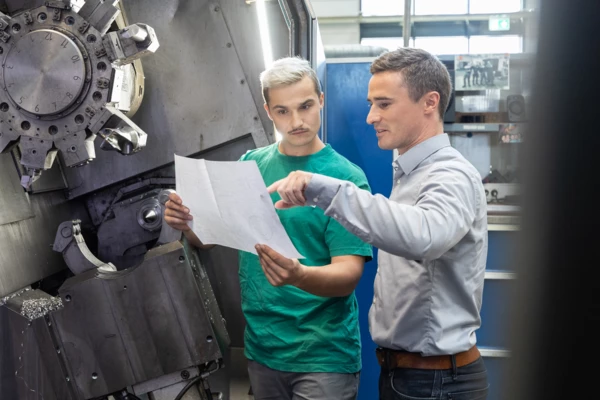 Worldwide service and support for your pump and system
Our service and support do not end with the purchase. From consultation, spare parts and maintenance to the repair and modernization of your pump - we support you right from the start.
Through our worldwide service network, we are ready for you around the clock in case of an emergency.
Your contacts and companies at NETZSCH
Any specific questions? Contact us for help or fill in the contact form.
News from NETZSCH Pumps & Systems