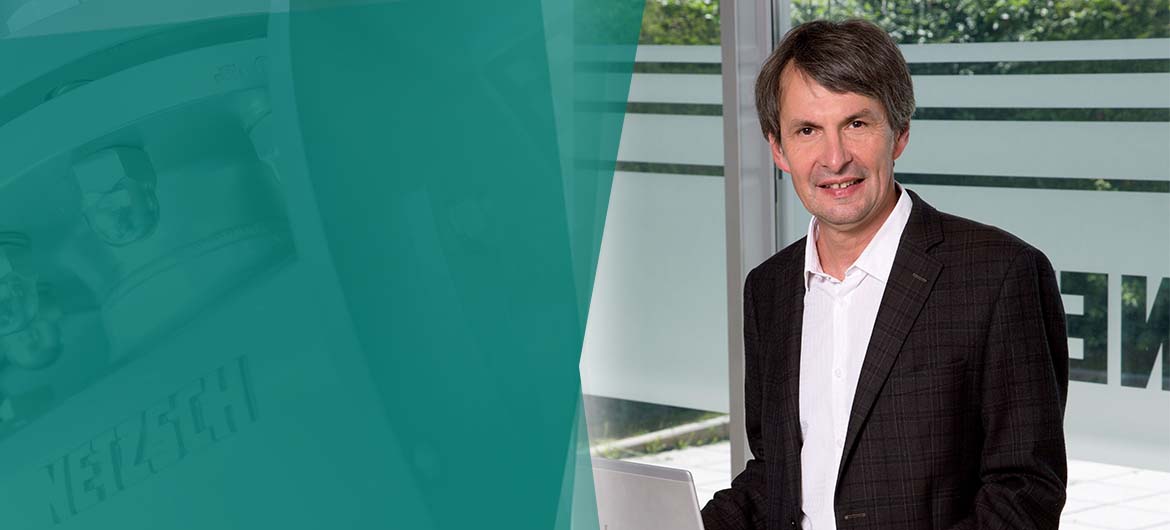 20.05.2021
Choosing the Right Displacement Pump System in the Hygienic Sector and What to Focus On
The offer is enormous, and a pump is bought quickly. However, caution is advised when purchasing so as not to experience a rude awakening afterwards. Especially in a hygienic environment, choosing the wrong pump can quickly lead to trouble and high costs. Therefore, some essential questions should be clarified in advance.
The hygienic industry covers a wide range of applications. From yoghurt via fruit juice concentrate to insulin, everything is included. The consistency of the respective media also varies from almost water-like to highly viscous, sometimes even piecey. Since product safety is the top priority during the process, any contamination must also be excluded, and residue-free cleaning must be ensured. This makes the selection process for the right pump often very complex. To simplify the selection process, we have put together the most important questions for you together with our Business Field Manager, Food & Pharmaceuticals Rainer Gozzer:
1. What are the characteristics of the medium to be conveyed?
Viscosity (describes the flowability of a medium)
Shear sensitivity (negative change in media structure due to mechanical stress)
Particles (does the medium contain particles and, if so, in which size and consistency)
Abrasivity (to what extent does the medium have an abrasive effect and thus cause wear so that particular material combinations have to be used)
2. What is the structure of the pumped medium?
DM content (denotes the dry mass in a mixture of substances)
pH value (indicates how strongly a solution is basic or acidic)
Corrosivity (to what extent the medium reacts with the installed materials and thus causes harmful changes to them)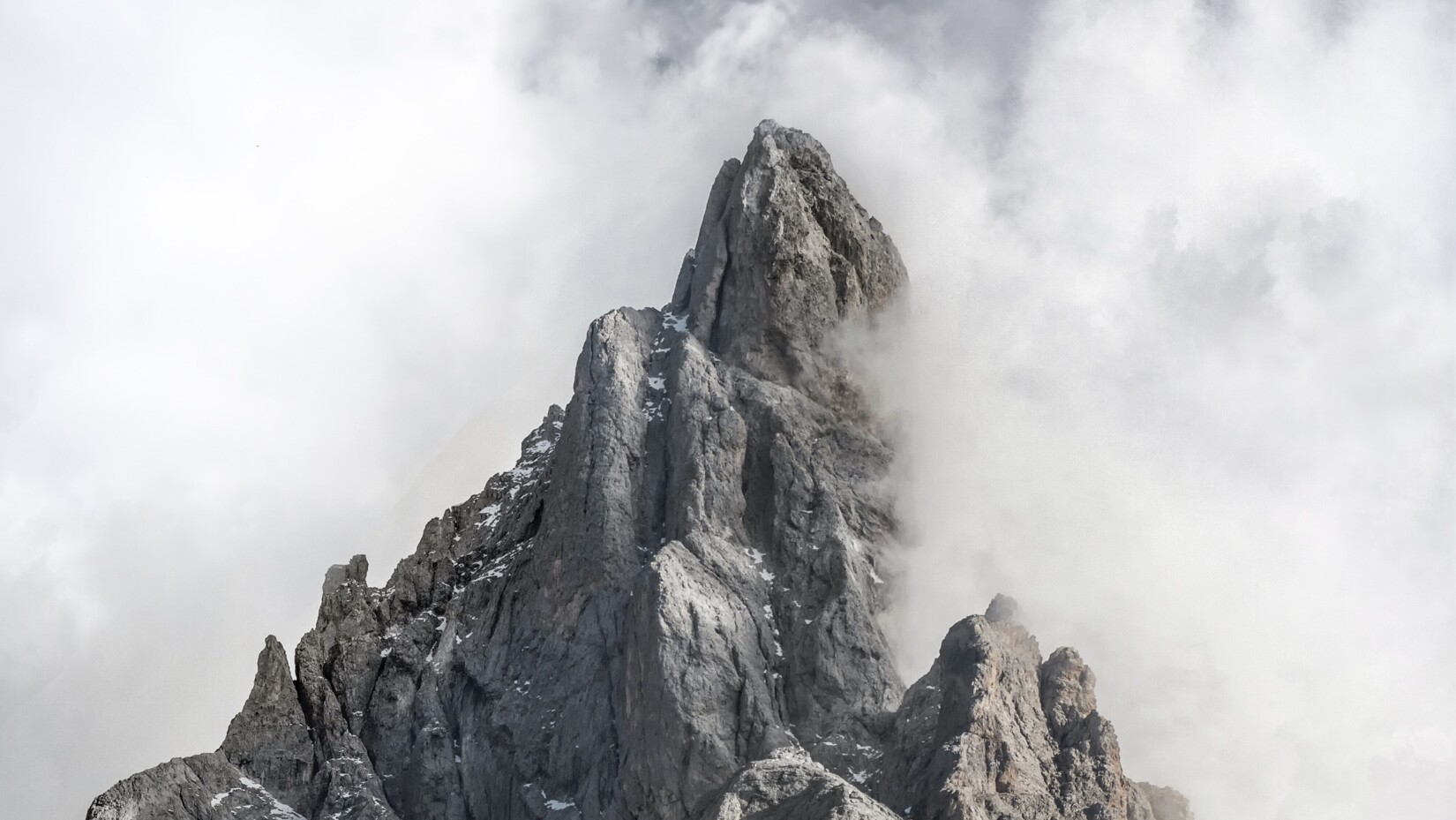 3. What are the technical process requirements?
Operating temperature
Suction side conditions (free inlet guaranteed or suction required)
Pumping pressure
Operating time
4. What are the individual requirements?
Hygienic requirements
Customer possibilities for cleaning the pump (CIP system available?)
Installation space (how much space is available for the pump?)
Required flexibility in terms of flow rate ranges as well as requirements regarding shaft sealings
Once these questions have been answered, the next step is to select the suitable pump model.
Hygienic applications: Progressing cavity pumps, multi screw pumps and rotary lobe pumps
The NETZSCHprogressing cavity pump model NEMO® is particularly suitable for lumpy media, which must remain in their original form. The decisive factors here are the large conveying chambers and the gap-free design. As a result, there is very little, if any, backflow only at higher conveying pressures. In comparison, the progressing cavity pump provides the best results in terms of shear. It is also ideally suited for highly viscous media, such as cream cheese. A forced feed can push the medium into the stator inlet opening for further transport. Using specially matched materials for the rotor/stator combination (hard rotor with soft stator), the progressing cavity pump technology offers the best results when conveying abrasive media. In addition, it enables low-pulsation and thus very precise conveying, making it ideal for dosing applications.
Compared to the progressing cavity pump, both the multi screw pump and the rotary lobe pump in the full-metal version can perform better in terms of operating temperature ranges. As a result, both are suitable for the so-called SIP process, a process in which the pump can be sterilized within the plant. Due to contactless conveying elements, rotary lobe and multi screw pumps offer high product safety with low wear. With the suitable shaft seal configuration, they are mainly insensitive to dry running. In addition, the NETZSCH TORNADO® rotary lobe pump and the NETZSCH NOTOS® multi screw pump offer a so-called Full Service in Place design, which enables simple and fast maintenance without removing the pump from the system. However, the two technologies do differ in some aspects.
The NOTOS® hygienic multi screw pump is characterized by very easy cleaning. Multi screw pumps can be operated at very high speeds. The cleaning medium can be conveyed through the pump very quickly, thus cleaning it efficiently. There is no need for an additional cleaning pump. The use of different pairs of spindles allows the application for different flow rate ranges. Screw pumps are also characterized by low-pulsation delivery and are thus also suitable for dosing applications.
Compared to the other two models, the compact design of the TORNADO® T.Sano® rotary lobe pump makes it ideal for systems with limited space. Its smooth design, surface-cooled or water-cooled motors, and lubricant-free synchronization of the rotary pistons make the pump predestined for use in cleanroom areas. Any contamination is excluded.
Highlights of positive displacement pumps for the hygienic sector overview
NEMO® BH hygienic pump in compact block design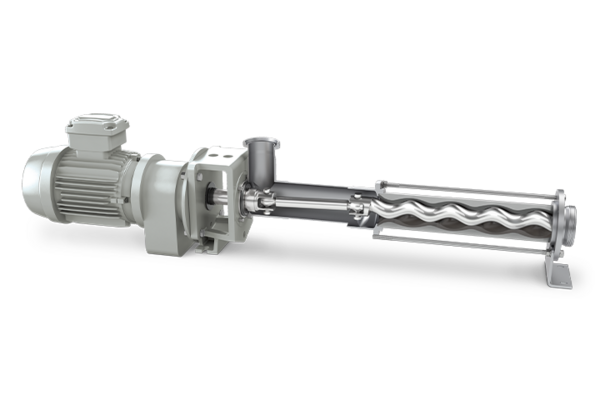 Suitable for lumpy media
Gentle conveying / no shear
Gapless design
High suction capacity
Particularly robust with regard to abrasive media
High pumping pressures
Low pulsation
NOTOS® 2NSH hygienic twin screw pump in FSIP®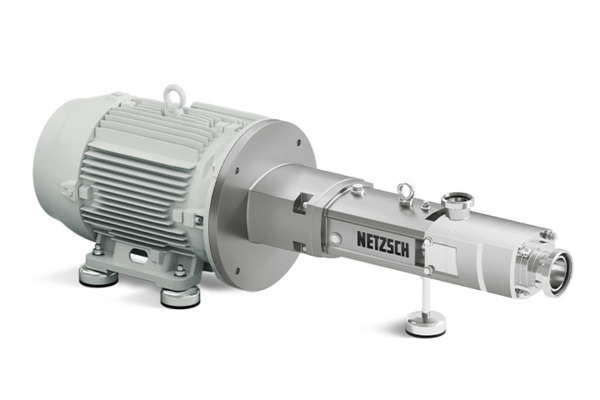 SIP compatible
Insensitive to dry running
Contactless pump elements
FSIP®
Very easy cleaning (no CIP pump required)
Modular design
Low pulsation
TORNADO® T.Sano® rotary lobe pump in smooth surface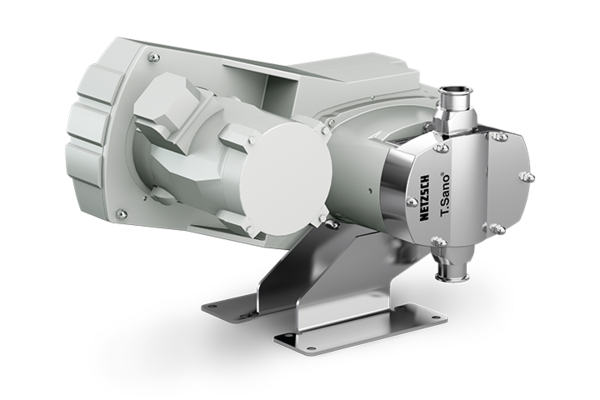 SIP compatible
Insensitive to dry running
Contactless pump elements
FSIP®
Very easy cleaning (no CIP pump required)
Compact design
Lubricating oil free
Smooth design availiable
Surface- or water-cooled motor possible
In summary, choosing the right pump for the application is not that easy, and some things have to be considered. Making this process easier, our on-site experts will be happy to assist you with many years of expert knowledge to find the perfect solution for your application.
More news from NETZSCH Pumps & Systems