insulin
Increased Efficiency and Hygiene in Insulin Production
NEMO® hygienic progressing cavity pumps are designed for CIP or SIP processes
In the pharmaceutical industry, NEMO® hygienic progressing cavity pumps ensure increased efficiency and hygiene in the production of insulin and thus help to meet the growing demand.
Globally, there are around 285 million people who suffer from diabetes according to the estimates of the International Diabetes Federation (IDF) and this figure is predicted to be 438 million by 2030.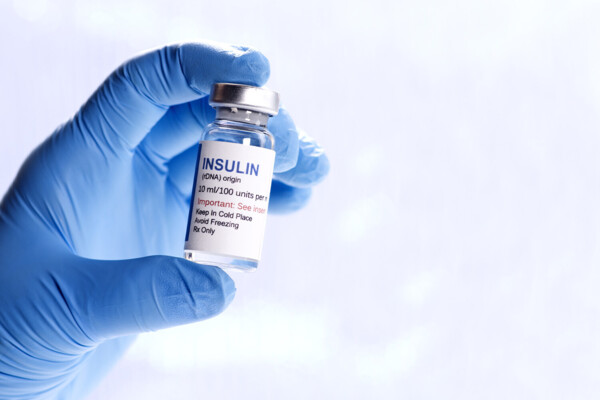 Look behind the scenes
Since the first insulin analogues at the end of the 1990s, there has been a constant growth in the number of preparations for diabetes treatment which are trying to get closer and closer to the way natural insulin works. They are mostly produced bio technically from recombinant DNA in various yeasts and bacteria, with numerous auxiliary materials being used in the process, including zinc chloride, hydrochloric acid and sodium hydroxide.
Challenge accepted
This type of composition means a huge challenge for production processes: firstly, the proportions of all the substances used must be strictly adhered to in order to achieve the desired results. Secondly, the cell cultures used are extremely sensitive and shear forces can easily destroy them during conveyance making whole batches unusable. In addition to this, there are the high hygiene standards in the medical and pharmaceutical industry which must be complied with at every stage of production. The frequent and arduous cleaning cycles that are required for this do however restrict productivity.
Excellently solved
One of the leading suppliers of insulin analogues has therefore already been using NETZSCH special hygienic progressing cavity pumps for several years to feed plate filters and convey cell mass and suspension. With a view to hygiene, the systems were specifically engineered with a conveying chamber that is as free of dead spaces as possible and designed for CIP or SIP processes. Depending on the requirement in terms of the level of hygiene, two different types of design are used, one version with a flexible rod to convey the gradient to the filters and one model with a special hygienic joint for transporting cell cultures. This pin joint is designed so that it is rinsed by the product, which means external lubrication is not needed and a build-up of residues on the joint is prevented.
On the other hand, the flexible rod transmits the rotation of the drive without any moving parts at all, which meets even higher demands for cleanliness and sterility thanks to the absence of gaps. In addition, this design is virtually maintenance-free. The first NEMO® conveyor systems were installed in insulin production in 2002 and since then additional pumps have been added on several occasions to increase capacity. In actual fact, the maintenance intervals are five years before the stator is replaced and the rotors only have to be changed after ten years.