Low operating costs, low maintenance and extremely high efficiency: Thanks to the PCP pump systems from NETZSCH, it is possible to pump anything from light oil to crude oil with high sand, water and gas content at a constant pressure and flow rate. In addition, you significantly reduce your energy requirements. PCP is the abbreviation for progressing cavity pump.
The composition of crude oil is as varied as its density. Light oils with an API grade of 31 or higher to heavy crude oil with an API grade of less than ten are common in oil and gas production. The occasionally high sand, water and gas content quickly pushes most pumps to their limits. However, this is not the case for PCP pump systems from NETZSCH. Thanks to the innovative design, they pump effectively even in low-quality oil fields. In a PCP pump system, the stator is usually inserted into the well at the lower end of the production pipe, while the rotor is connected to the lower end of the suction rod. By rotating the rod string using a surface drive system, the rotor turns within the stationary stator, creating the pumping action required to deliver fluids to the surface. Due to the small outer diameter, installation is straightforward and cost-effective.
PCP pump systems impress with high efficiency
In addition to pumping at a constant pressure and flow rate, PCP pump systems can work almost without pulsation and shear force. Therefore, emulsion effects in the oil-water mixture are avoided. This makes separating the oil-water mixtures at the surface much more accessible. However, the key advantage of the progressing cavity pump system is its extremely high efficiency. This makes even pumping under the most challenging conditions effective again. For example, the volumetric efficiency of a borehole progressing cavity pump is between 75 and 90 percent, which is significantly higher than that of conventional pumps. Electric submersible pumps or the frequently used horsehead pumps sometimes only have an efficiency of less than 35 percent.
Advantages
Maintenance
Low operating costs and low maintenance
Energy
Energy savings thanks to low energy demand
Costs
Low investment costs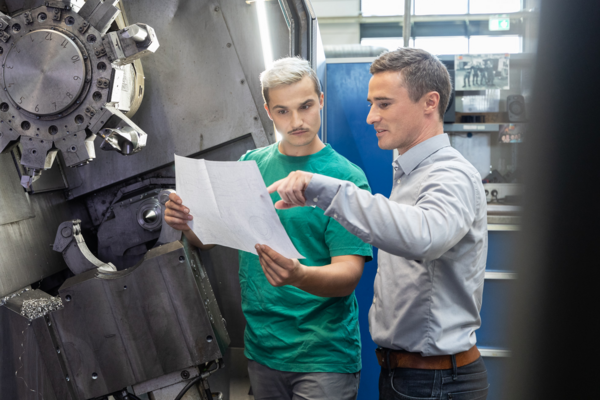 Worldwide service and support for your pump and system
Our service and support do not end with the purchase. From consultation, spare parts and maintenance to the repair and modernisation of your pump - we support you right from the start.
Thanks to our worldwide service network, we are ready for you around the clock in case of an emergency.
Your contacts and companies at NETZSCH
Any specific questions? Contact us for help or fill in the contact form.
News from NETZSCH Pumps & Systems